Student Grants
The CAST minor awards one to four grants of $500 each annually to recognize exemplary creative, scholarly and activist work at the nexus of arts, culture, justice and peace, and enable students to engage in further creative work and theoretical and practical learning about questions that are central to the minor. 
Students enrolled in CAST 150b or who completed The Arts of Building Peace course are eligible to submit proposals in April each year for projects that will take place the following summer. Recipients are chosen by a subset of the CAST student advisory committee.
2016 Recipients
Toggle

Marcelo Brociner '18
"One"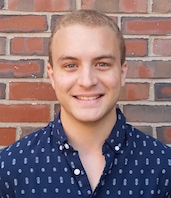 The Spring 2016 Intercultural Center Featured Artist, Marcelo Brociner '18, will use his grant funding to create an installation combining photography and his personal illustrations. For the project, he will photograph nine Brandeis students from different countries and arrange their portraits in a rectangular shape. Each participant will hold a piece of a frame that he will create and when combined the portraits will create the illusion that all nine students are holding a unified frame together.
In the center of the collaborative frame will be five cut-outs of different shapes, sizes, and colors, that together form the phrase: "Let us join as one."
The cut-outs speak to the importance of inclusivity in the world and that humans are beautiful regardless of their shape, size, or color. Brociner hopes this installation shows that it is the people of the world who hold together the framework required to join as one and to celebrate the diversity found at Brandeis. This installation will be on display throughout the semester in the Intercultural Center.
Toggle

Ashley Simmons '17
"Unapologetically Black"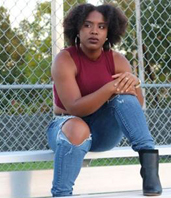 Ashley Simmons '17 is using her grant funding towards the production of an African-American/Black Cultural Show. Co-hosted by the Brandeis Black Students Organization, the show aims to showcase a wide variety of performance styles and themes particular to the African-American/Black experience. The show is meant to embrace and uplift the African-American culture and acknowledge the historic and ongoing injustices faced by the community. The show will invite Brandeis students, faculty, and staff to celebrate the nuances of cultural variation and resist its oppression. Simmons hopes that the process will allow her to tap into the core of what rests within her heritage and identity and that it serves as inspiration for future generations.
Featured performers are the Brandeis Step Team PLATINUM and the Brandeis Majorette Dance Group TOXIC. Performances include: live Jazz, spoken-word, a showcase celebrating various black hairstyles, a fashion show of hip-hop over the decades, and three skits about #BlackLivesMatter, the Prison Industrial Complex, and black women written and directed by Simmons. Soul food will be served following performances.
Toggle

Hauke Ziessler, first-year MA in Coexistence and Conflict
Title TBD
Identity is perceived and often constructed but the self has an identity that may be detached from the public opinion. Based on this Hauke Ziessler will be exploring personal identity and how this identity changes or stays constant through an ever-changing society. He will explore this through an independent study course exploring "the fluidity of identity and the role it plays in peacebuilding through the arts," which will lay the foundational theoretical structure to begin work on his own art installations that will explore the topic of perceived and imposed identity.
Together with other students and their artistic input Hauke will present an art exhibition that will stimulate one or more salon-style discussions on identity in an ever-changing, polarized and ever more globalized world and how it can be preserved and restored in a dignifying manner. The key of the exhibition is to establish an interactive experience where the viewer will become a part of the art presented and will be able to explore his/her identity further through various artworks, contributing and ultimately morphing the exhibition from "identity" to "identity."
2015 Recipients
Toggle

LaShawn Simmons '18
"Ebony Axis E-Zine"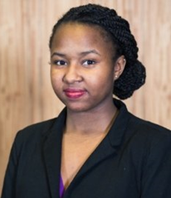 LaShawn Simmons invited women within the Brandeis community who identify as Black to contribute poetry to an e-zine, Ebony Axis. The publication showcased the beautiful and varied narratives of Black women on campus through poetry. In addition to the zine, LaShawn hosted a coffeehouse event in fall 2015, at which participants engaged in critical conversations and dialogue with Black women, while also creating atmosphere of encouragement and empowerment. 
Toggle

Sarah McCarty '15 and Brontë Velez '16
"Sound Mapping: Listening for Change"
Sarah McCarty and Brontë Velez recognized that the concept of listening has long been insufficient in working towards critical transformation and progress in the world. They believe that listening is the beginning of learning, critical thinking, challenging, creating, producing, and transforming. Active listening in creative transformation and arts praxis can lead to the facilitation of space for all humans to know themselves as creators and to in turn recreate and reprioritize what is valued, appreciated, read, experienced, and understood in the world.
With the support of the CAST grant, the pair traveled to the Venice Biennale, a major platform in the art world for creative discussion and evaluation. The Biennale aims to curate more spaces of dialogue that will question and challenge the elitism and inaccessibility of the "art world," though Sarah and Brontë believe that its social, economic, and geographical isolation prevents the event from reaching this goal.
Based on their experience, Sarah and Brontë created "soundmapping" works -- focusing on sound, movement, performance and video -- to critically examine and respond to the historically exclusive and inaccessible institutional spaces of the art world and the historical Western art canon. They believe in the concept of artist as cartographer, choreographing new routes to arrive at a listening that leads to activating and implementing real social transformation.
They presented the "Sound Mapping – Listening for Change" project during the residency of Syrian musician Kinan Azmeh and MusicUnitesUS at Brandeis University in the fall of 2015.
Student grants are made possible by a generous contribution from Elaine Reuben '63.