Economics — the most popular major at Brandeis — provides a lens through which we can better understand and improve our world. Whether you major or minor in economics, you will learn the general principles of economics, microeconomic and macroeconomic theory, statistics and econometrics, with an emphasis on analytic and quantitative approaches.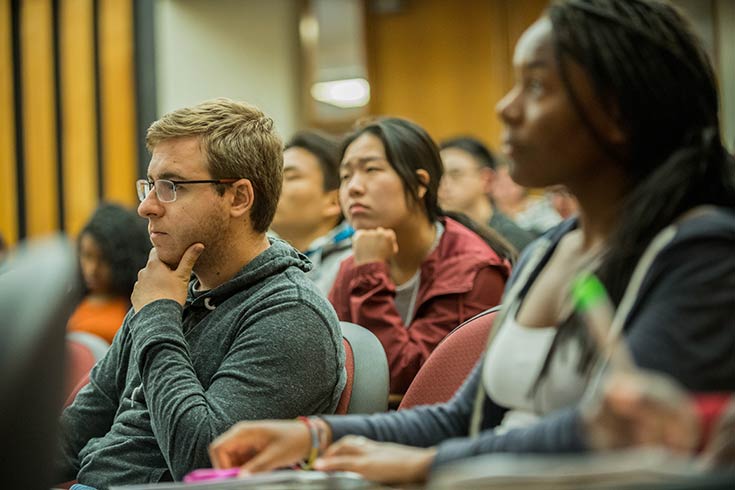 Economics majors take a minimum of 10 courses: six core courses and four electives. Students have the opportunity to participate in departmental events and lectures, do individual research and engage with and serve the wider community. Students may also minor in Economics.
Brandeis undergraduates may participate in the combined BA/MA program — for which they receive a bachelor of arts or bachelor of science degree in economics plus a master of arts in international economics and finance (MAief) after a fifth year of study. The curriculum targets financial and economic skills needed to understand the global economy and international finance.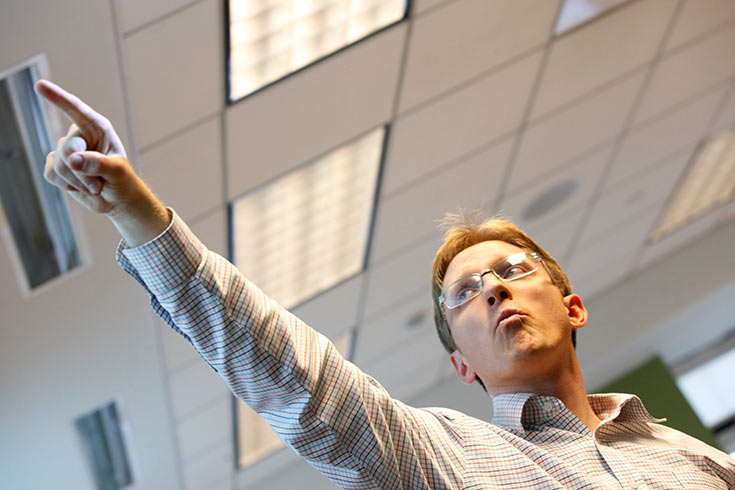 Graduate programs in economics are available through the Brandeis International Business School, a pioneering professional school dedicated to teaching and research in global finance, management and economic policy.
Graduates of the economics program have gone on to become leaders in business, government and the academic world. Popular careers for recent graduates include consulting, finance, insurance, economic think-tanks and the government. Recent graduates have entered top economics PhD programs including MIT, Harvard and the University of Chicago.
The Economics Department is located in the Sachar International Center, which also houses the Brandeis International Business School. Close ties to the International Business School provide students with the opportunity to take master's and PhD level courses in economics and finance. Students can also take courses on health economics and public policy through The Heller School. Interdisciplinary courses that combine economics with other disciplines in the arts and sciences are also available for economics students.
Women in Economics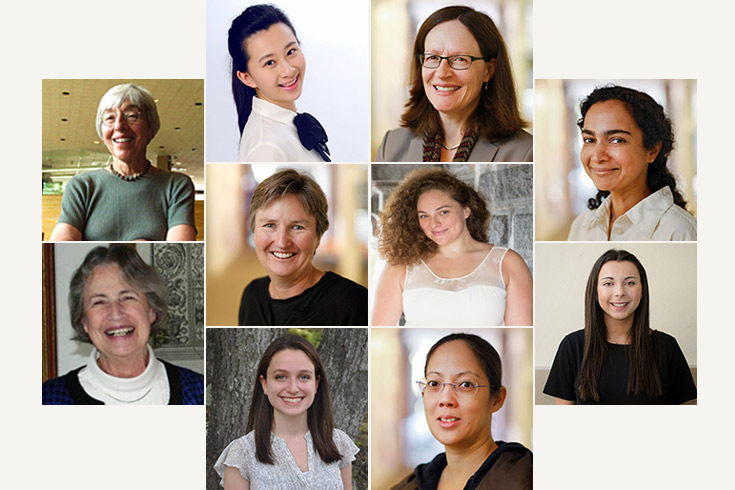 Long before women were widely welcomed in the profession, Brandeis Emeriti Professors Anne Carter and Rachel McCulloch were not only conducting ground-breaking research in technological change and international trade, but they were also breaking down barriers for women in the profession.
"An extra year at Brandeis was the perfect way for me to fine-tune what I want from my career."
Felix Liu Ku '15, MA'16
Economics & Business Major