City Nature Challenge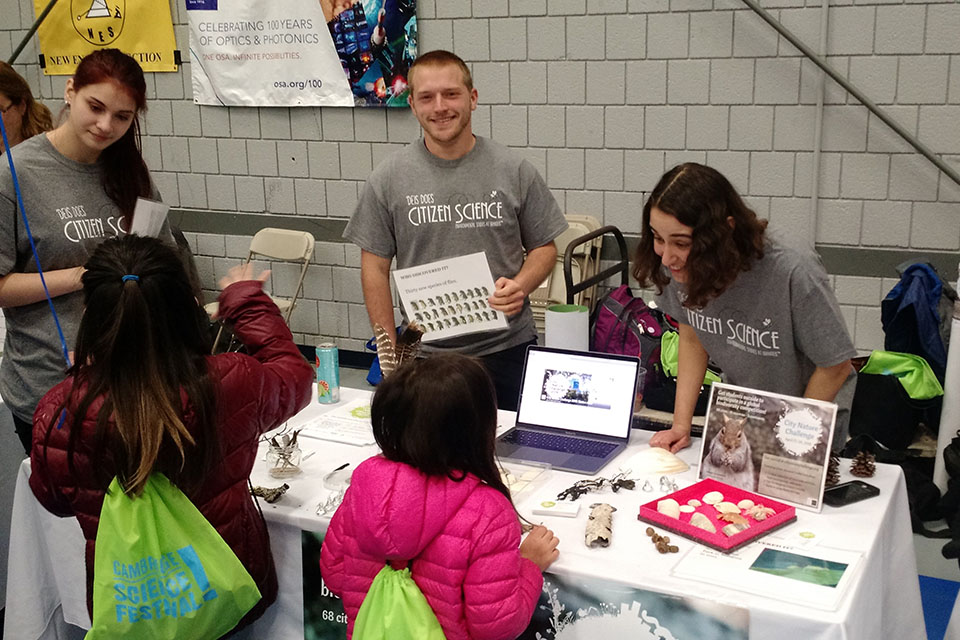 The City Nature Challenge is an international citizen science project in which cities worldwide compete each spring to explore and record all kinds of plants, animals, fungi and microorganisms in their area, using the iNaturalist app.
The Boston Area City Nature Challenge is organized by a steering committee composed of the environmental studies program at Brandeis, Earthwatch Institute, Encyclopedia of Life, Mass Audubon, New England Ocean Science Education Collaborative, Suffolk University, UMass Boston and Zoo New England.
The challenge is open to anyone who would like to participate, and is an opportunity for community members to collaborate with one another, scientists and conservation organizations through observations recorded in their own backyards — all with just a few simple taps on their smartphone. All of the species recorded in this challenge help create a more accurate picture of the Boston area's biodiversity.
Opportunities to engage in the CNC occur each spring, both on and off campus. Visit the Zoo New England website to get involved and learn more about this collaborative effort.