About HBI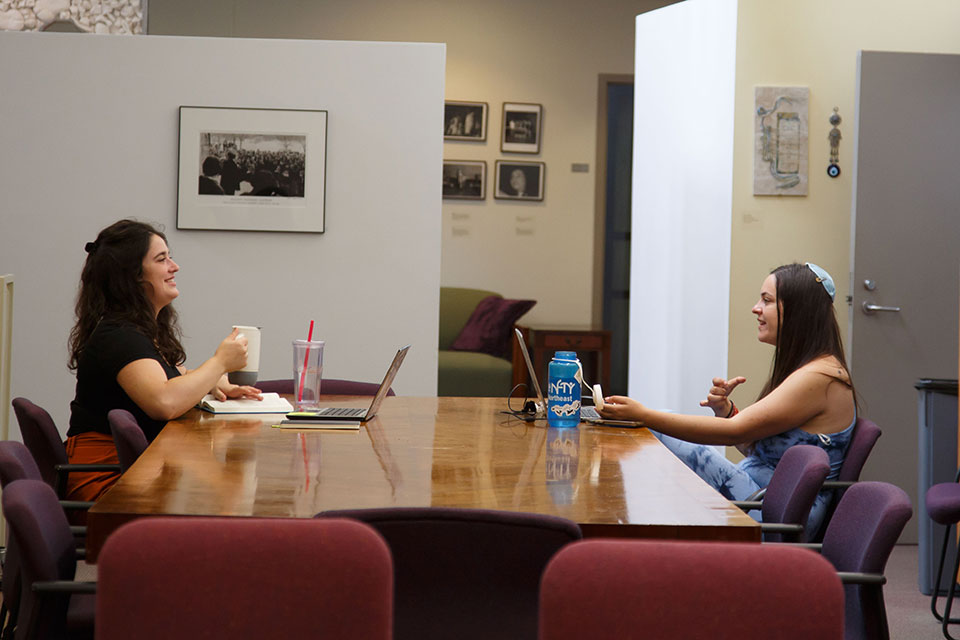 For more than 20 years, HBI has not only embraced but emboldened those who seek to explore, understand, question and re-envision the rich and complex interplay of Judaism, women and gender.
The genesis of HBI can be traced to a 1995 report of the Hadassah-sponsored National Commission on American Jewish Women, chaired by Brandeis sociologist Shulamit Reinharz. Titled "Voices for Change: Future Directions for American Jewish Women." The report summarized existing research and concluded that while information on Jewish women's history, lives and culture existed, there was need robust support for future research. Thanks to a generous grant from Hadassah, the Women's Zionist Organization of America, HBI (originally known as the International Research Institute on Jewish Women) opened at Brandeis University in 1997.
If an international research institute committed to upending assumptions and giving voice to new ideas found its home at Brandeis, it's no coincidence. The university has audacity in its DNA. Built on the values of inclusivity and intellectual rigor, Brandeis has been promoting the Jewish tradition of asking questions — including deep and difficult ones — for more than 70 years.
One of the world's only academic centers of its kind, HBI serves as both incubator and launch pad for new perspectives on Jews and gender. Through residencies and awards, we offer scholars from around the world and across a wide range of disciplines the extraordinary gift of space and time to probe the Jewish- and gender-related issues. Through conferences and lectures, as well as our journal, book series and blog, we give them a platform for sharing their ideas and discoveries.
Because we also believe in nurturing nascent scholars of Jewish gender studies, we offer undergraduate and graduate students internships, assistantships, travel grants and research prizes to encourage and recognize their contributions to the field. In addition, HBI maintains its own projects that support interdisciplinary scholarship on such essential topics as gender equality under religious law, human rights, as well as on Jewish life and gender in Latin America.
Equally encouraging of creative work, we celebrate artists working in all media by exhibiting their work in our own dedicated gallery and inviting them to engage with their audiences through artist talks.