Your Gift Makes a Difference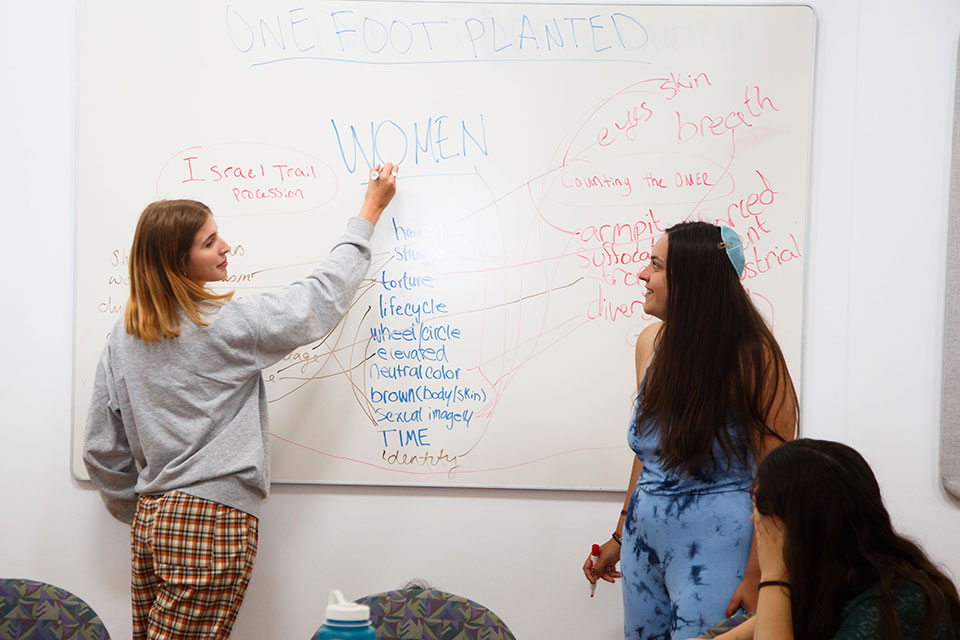 "It was an extraordinary experience — an opportunity to do my own work; meet and discuss my project with other writers and scholars; use the Brandeis libraries; research specific aspects of the novel I am writing..."- Judith Katz, Former HBI Scholar-in-Residence
Since 1997, the Hadassah-Brandeis Institute has:
Granted 400+ Research Awards to scholars around the world, over $1.1 million total

Awarded 100+ HBI Summer internships

Hosted 100+ Scholars-in-Residence

Published 76 Books

Been supported by an international, 160-member Academic Advisory Committee
Your support will help us to continue our innovative programs and utilize the latest technologies to reach an audience more diverse than ever for participation in academic research. By providing financial backing for our scholars-in-residence programs, our research grants, our conferences, various publications and manifold artistic projects, you further ensure that the future of Jewish women internationally will continue to be bright. With each new work produced, book published and art project realized, we approach a point in Jewish women's history when social equality is the norm and religious parity is the standard.
For over a decade, the Hadassah-Brandeis Institute has been at the fore of the Jewish academic world, producing and promoting a unique range of scholarly and artistic works that encompasses the fields of sociology, history, psychology, anthropology, literature and the arts, with a focus on the exploration of Jewish gender and women's studies. Established at Brandeis University in 1997 with major funding from Hadassah, our work is further made possible through the generous support of individuals and foundations.
"To receive this prestigious HBI Award has enhanced my work and teaching...[it] recognizes how my research on Jewish women and gender issues has significance for teaching, scholarship and presentations beyond Jewish studies."
Linda J. Borish, Western Michigan University