Current Scholars
The HBI scholar in residence program offers distinguished scholars, writers and communal professionals the opportunity to produce significant work in the area of Jewish studies and gender issues while being freed from their regular institutional responsibilities. Scholars in Residence contribute to the life of HBI by immersing in the institute's weekly activities, participating in HBI conferences and programs, and delivering a public lecture.
Academic Year 2023-2024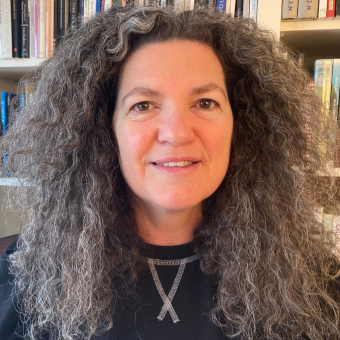 The Un-Chosen Body: Disability Culture in Israel
Ilana Szobel is Professor of Modern Hebrew Literature on the Joseph H. and Belle R. Braun Chair at Brandeis University. She received her doctorate in 2008 from New York University (Her dissertation won the 2007 Ben Halpern Award for Best Dissertation from the Association for Israel Studies). Her book, "A Poetics of Trauma: The Work of Dahlia Ravikovitch" (University Press of New England, 2013) is the first full-length study of the renowned Israeli poet, translator, peace activist, and 1998 Israel Prize laureate Dahlia Ravikovitch (1936-2005). Her book, "Flesh of My Flesh: Sexual Violence in Modern Hebrew Literature" (SUNY Press, Contemporary Jewish Literature and Culture book series, 2021), explores the literary history of sexual assault in Hebrew literature. The book was a finalist for the Concordia University Library - Azrieli Institute Award for Best Book in Israel Studies. Ilana Szobel has also authored various articles treating Hebrew literature, gender and trauma studies, psychoanalysis, disability studies, and Israeli film. In addition to her academic books, Professor Szobel edited Tsvia Litevsky's poetry book, "Core of Stillness [עין הדומיה]" (Carmel Publishing House 2021), and Ilana Szobel's poetry book, "Once Upon a Days [בשכבר הימים הבאים]" is forthcoming in "Iton 77" Publishing House.
At HBI, Szobel will be working on her book project, "The Un-Chosen Body: Disability Culture in Israel," which examines the ways in which disability as a lived reality informs Israeli film, performance, and literature. It focuses specifically on the creative work of Israeli women with disabilities who participate in a cultural space that excludes them due to both their gender and their disability, and shows how they reframe and reimagine cultural, artistic, and political accessibility through their creative work.
Fall 2023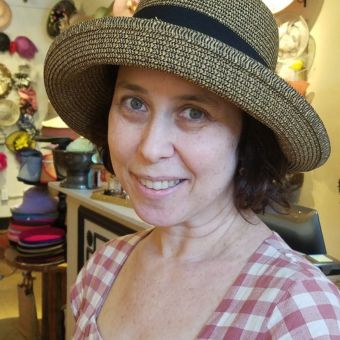 The Family Rubinstein
Allegra Goodman's novels include "Sam" (a Read With Jenna Book Club selection), "The Chalk Artist" (winner of the Massachusetts Book Award), "Intuition," "The Cookbook Collector," "Paradise Park," and "Kaaterskill Falls" (a National Book Award finalist). Her fiction has appeared in The New Yorker, Commentary, and Ploughshares and has been anthologized in The O. Henry Awards and Best American Short Stories. She has written two collections of short stories, "The Family Markowitz" and "Total Immersion" and a novel for younger readers, "The Other Side of the Island." Her essays and reviews have appeared in The New York Times Book Review, The Wall Street Journal, The New Republic, The Washington Post, Vogue, The Boston Globe, and The American Scholar. Raised in Honolulu, Goodman studied English and philosophy at Harvard and received a Ph.D. in English literature from Stanford. She is the recipient of a Whiting Writer's Award, the Salon Award for Fiction, and a fellowship from the Radcliffe Institute for Advanced study. She lives with her family in Cambridge, Mass.
At HBI, Goodman will finish a story cycle about a Jewish American family. In eighteen linked stories she tells the larger tale of the Rubinstein family—their relationships, their feuds, and their changing, sometimes contradictory beliefs about God, cake, politics, children, marriage, Israel, and history.  She is particularly interested in motherhood, and in this project she considers Jewish mothers as creators, partners, caregivers, and complex individuals.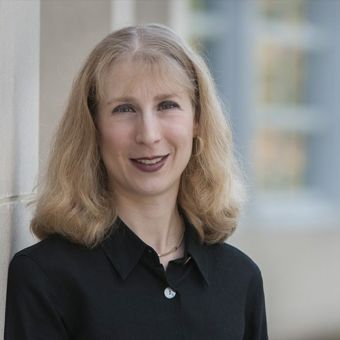 At Home in the World:  American Jewish Women Abroad, 1865-1940
Dr. Melissa R. Klapper is Professor of History and Director of Women's & Gender Studies at Rowan University. She is the author of "Jewish Girls Coming of Age in America, 1860-1920" (NYU, 2005); "Small Strangers: The Experiences of Immigrant Children in the United States, 1880-1925" (Ivan R. Dee, 2007); and "Ballots, Babies, and Banners of Peace: American Jewish Women's Activism, 1890-1940" (NYU, 2013), which won the National Jewish Book Award in Women's Studies. She is the recipient of numerous fellowships and awards and lectures frequently in both academic and community venues. Her most recent book is "Ballet Class: An American History" (Oxford, 2020).
At HBI, Klapper will be working on "At Home in the World:  American Jewish Women Abroad, 1860-1920." During the late 19th and early 20th centuries, the democratization of travel meant that going abroad became an increasingly common experience for American girls and women from a range of social strata, including Jewish girls and women. This book will explore the experiences of American Jewish girls and women as an illustration of broader trends in the rise of mass tourism and the turn-of-the-century challenges to gender norms while also attending to the specific American, Jewish, and gender identities that animated their travel for the purposes of education, sightseeing, work, activism, and family heritage.  Travel underlined the complex interweaving of various elements of American Jewish girls' and women's lives—gender, class, nation, ethnicity, religion, culture—within both feminist and Jewish international contexts. Drawing on previously overlooked English and Yiddish archival materials such as travel journals, correspondence, memoirs, and scrapbooks, this book project explores major historical questions pertaining to gender, mobility, modernization, and identity. 
Spring 2024
Rabbi Avigayil Halpern
Queer Niddah: Theory and Practice
Avigayil Halpern (she/her) is a rabbi and writer whose work focuses on feminist and queer Torah, most recently through her newsletter project, Approaching (avigayil.substack.com). Halpern has taught in Torah institutions, synagogues, and served as the Cooperberg-Rittmaster Pastoral and Educational Intern at Congregation Beit Simchat Torah in 2023. Halpern holds rabbinic ordination from the Hadar Institute, and a BA in Judaic Studies from Yale University. She served as the Cooperberg-Rittmaster Pastoral and Educational Intern at Congregation Beit Simchat Torah in 2023. Halpern has completed a unit of Clinical Pastoral Education at New York Presbyterian/Columbia, is trained as a Mikveh Guide through Rising Tide, the national network of community mikvaot, and has participated in Faith Matters' Movement Chaplaincy Training. Halpern was selected as one of the New York Jewish Week's "36 Under 36" in 2021, and as a Vatichtov: She Writes fellow in 2022.
At HBI, Halpern will work on "Queer Niddah: Theology and Halacha." This book will serve as a guide for queer Jewish people who want to observe niddah, an entry point for niddah-curious progressive Jews of all genders, and a feminist and queer-theory-informed exploration of the role of embodied practices in shaping our relationships with ourselves, one another, and God. Informed by in-depth, traditional study of the laws of niddah, experience counseling both queer and straight couples in how to observe these laws, and many years of engagement with Jewish feminist thought, the book will delve into the nature of what niddah is – what is the nature of this web of practices, which touches on issues of relationships, covenant, purity and more? – and who it is for.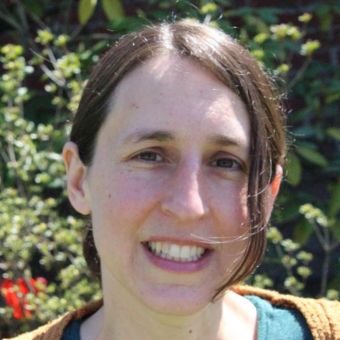 Religious Misconceptions: American Jews and the Politics of Abortion
Rachel Kranson is the Director of Jewish studies and Associate Professor of Religious studies at the University of Pittsburgh. Her work focuses on the history of American Jewish gender, sexuality, and class in the latter half of the twentieth century. Kranson's co-edited volume, "A Jewish Feminine Mystique: Jewish Women in Postwar America" (Rutgers University Press, 2010) was a National Jewish Book Award Finalist in Women's Studies and her monograph "Ambivalent Embrace: Jewish Upward Mobility in Postwar America" (University of North Carolina Press, 2017) received an Honorable Mention for the Best First Book Award of the Immigration and Ethnic History Society. Her current research traces the history of American Jewish engagement in the debates over abortion. 
At HBI, Kranson will be completing her final chapters of "Religious Misconceptions: American Jews and the Politics of Abortion." Drawing on the archival collections of liberal and feminist Jewish organizations from the 1970s through the turn of the 21st century, this study tells the story of the American Jewish lawyers, activists, clergy, and communal leaders who articulated distinctly religious reasons for supporting abortion access in the decades following Roe v. Wade. These Jewish leaders resisted the notion that all religious Americans shared a conservative Christian antipathy to reproductive rights, and challenged those who presented an opposition to abortion as a "Judeo-Christian" value. In the process, they developed new paradigms for how American Jews would engage in public policy and transformed the rituals and rhetoric of liberal American Judaism. This volume therefore asks: how did liberal American Jews influence abortion politics, and how did reproductive politics change liberal American Judaism?