HFI's Israeli Feminism Collections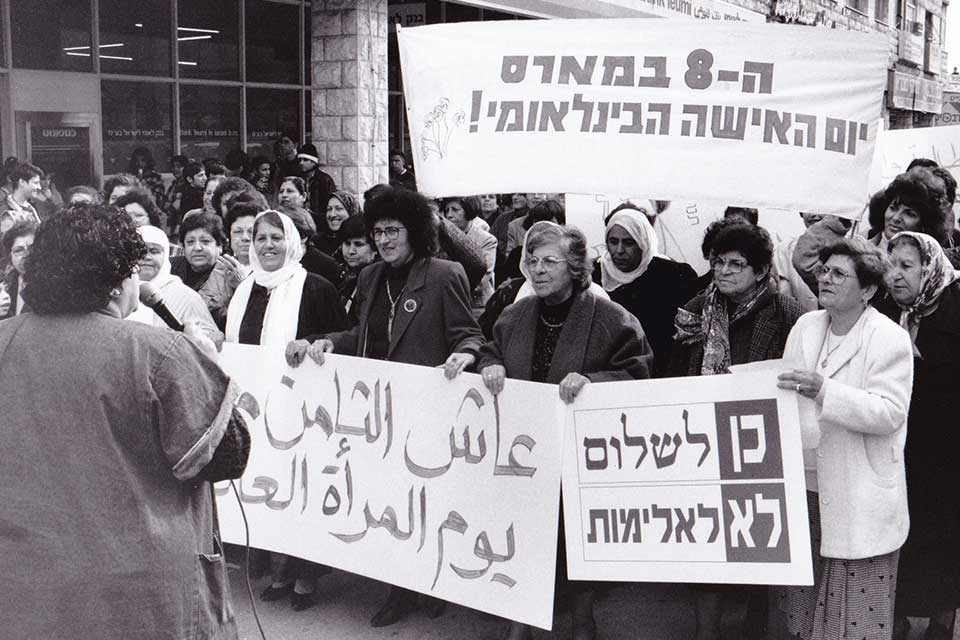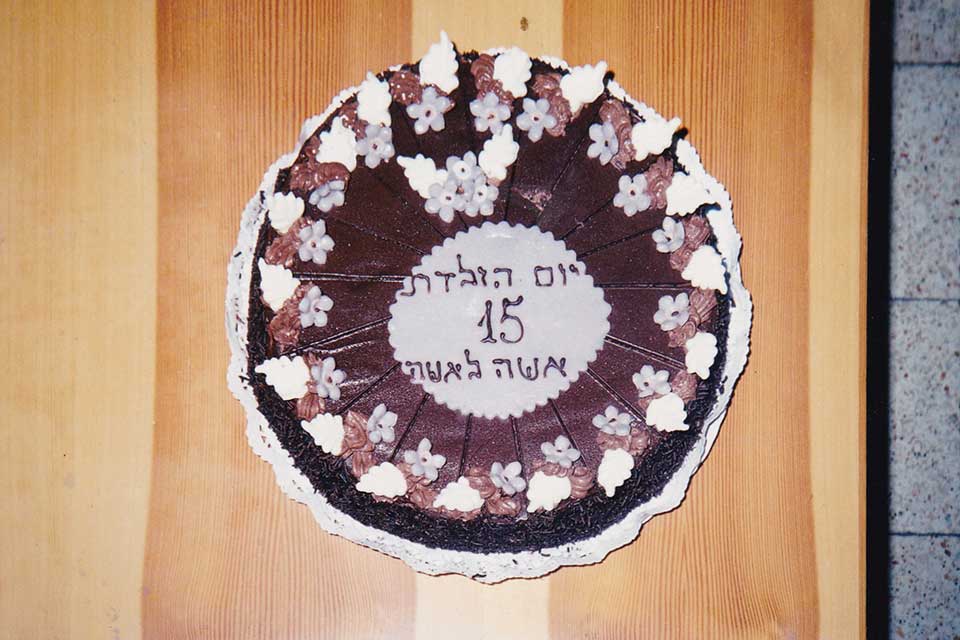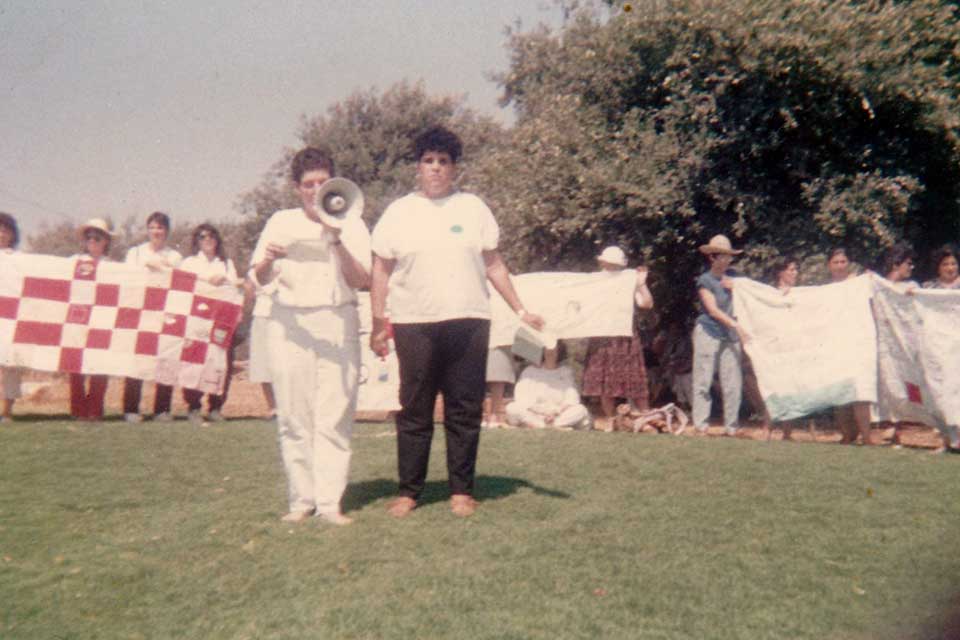 The Haifa Feminist Institute archives have seven major sections or divisions.
The Women's Liberation Movement and Isha L'Isha
This is the core set of collections as it includes the history of the Women's Liberation movement in the 1970s, the archives of Isha L'Isha since 1983.
The Women's Liberation Movement Collection (with an emphasis on Haifa)
Starting in 1971 women gathered in small groups to form the Women's Liberation Movement in Israel. In different forum and under different names they kept a movement alive throughout the 1970s. The collection includes newsletters, publications, photos, letters, etc. 9 files.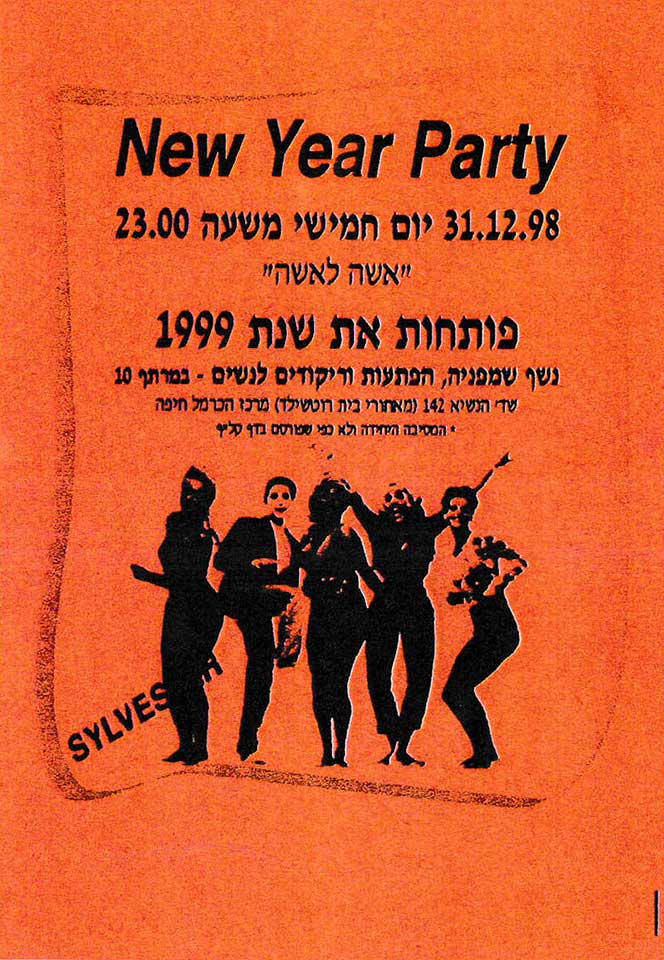 Isha L'Isha the Haifa Feminist Center
Established in 1983, Isha L'Isha is the continuation of the feminist movement in Haifa in the 1970s. It has been a vibrant community for more than 30 years. The collection includes 37 files including protocols, newsletter, office correspondence, invitations, activities' reports, photos, etc. It includes a collection of 89 files of press cutting on every aspect of women's lives organized according to topics and time period. 147 files of material on topics related to women's lives in every possible aspect such as health, politics, sport, art etc., in both Hebrew and English comprises pamphlets, journals and information sheets of various sources and sizes. 34 recorded interview of feminist women who were activists in the 1970s. 30 audio and video recording of radio and television interviews, movies, conferences etc. relating to campaigns led by Isha L'Isha or related topics. A collection of Master's Thesis and Doctoral dissertations on topics related to women and women's lives.
Feminist Organizations
Many and different feminist organizations operated around the country for many years. Some are still at work and some have closed down. We have material on about 20 organizations.
Feminist Conferences
A collection of Feminist conferences since the 1970s comprises 10 files of invitations, lists of participants, protocols, program, etc.
The Haifa Women's Coalition
A coalition based on the longtime collaboration between Isha L'Isha and the Haifa Rape Crisis Center that eventually grew to include the Hotline for Battered Women, Kayan – Feminist organization of Palestinian women, Aswat, Gay Palestinian women, Itach-Maki, Lawyers for Social Justice. The collections of 5 files, containing material such as protocols' meetings, material submitted to foundation and more. Together the organization comprises the coalition created a project called "Court Watch" in which women went to observe and record the court behavior in trials of cases of violence against women. We have 5 files on this project.
The Israeli Women's Network (Shedulat Ha'Nashim)
Includes 122 files of pamphlets, papers, publication etc. about women's issues in Hebrew and English. Organized according to topics.
The Health Hotline in Tel-Aviv
Providing information on women's health issues and producing a newsletter on health for women. 5 files.
Kol Ha'Isha
A feminist organization in Jerusalem including pamphlets, newsletters, protocols, invitation, etc. 2 files.
The Feminist Movement in Tel Aviv
Includes various materials from the 1970s onwards and to their time of closure. 3 files.
Private Papers Collections
These collections came as a result of many years of feminist activism where women had been engaged in different feminist campaigns. Our private archives become public when our work is a part of a movement. In this collection we house private and public material donated to us by activists, some while they were working at Isha L'Isha and some while active in the movement. This section currently includes materials from 12 women. Some of them, like Hanna Dassah, who was the coordinator of the "Ethiopian women Project" within Isha L'Isha, or Yali Hashash whose research on women's reproductive rights for her thesis prompted a campaign by Isha L'Isha on this topic. Naomi Nimrod papers from a writing competition of women in the Mediterranean and others. The first collection to be scanned is that of Marcia Freedman.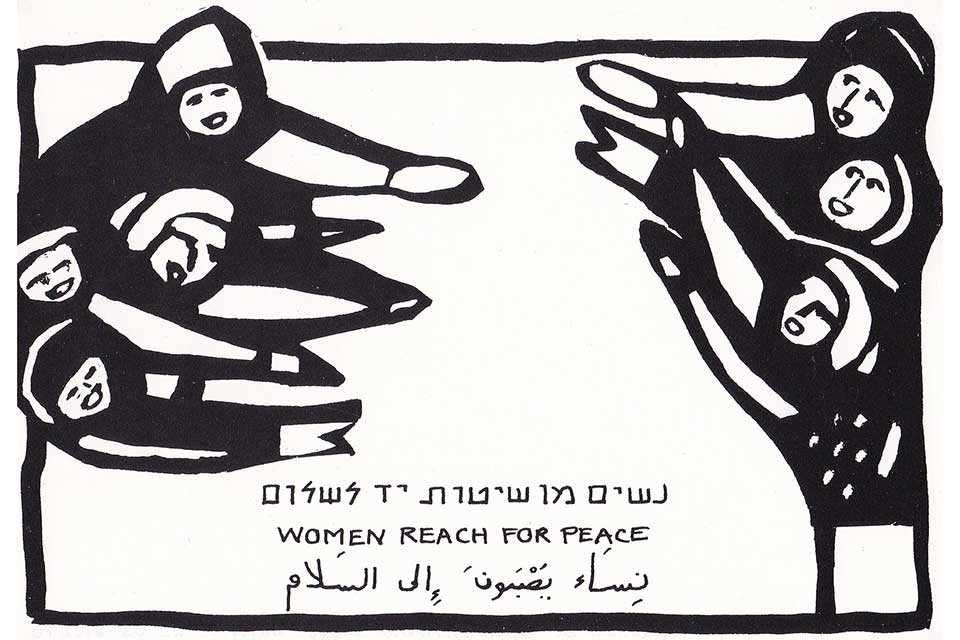 Postcard with illustrations of women and children. Says: "Women Reach For Peace"
Women's Peace Movements
The women's peace movement has been around for more than 40 years. It had many different organizations, some of whom are still active. We have received and collected the entire archive of Bat Shalom comprises of 10 boxes, when the organization closed down and had nowhere to store its archive. Its northern chapter left us 3 boxes from its activities. Other organizations include Women in Black, the Peace Quilt, Women building Peace Culture and the Women's Coalition for Peace.
Violence Against Women
The issue of violence against women was always in the forefront of feminist activism in Israel. We have a collection of 22 files of press cutting dedicated to women murdered by their spouse during the years 1998-2007. It includes names and photos (if available) and every press cutting published on the occasion of their murder. Another collection includes 50 files and is the result of the project against trafficking in women that operated at Isha l'Isha from 1999 till 2015 and resulted in restricting and reducing trafficking in woman and in providing help to thousands of women. The papers of the Association of Rape Crisis centers including some of the Haifa Rape Crisis, 5 boxes, offering support to women (and men) who were sexually assaulted and raped since the establishment of the first Rape Crisis Center in Tel-Aviv in 1978. The Hotline for Battered Women. In 1990 Isha l'Isha together with the Rape crisis center and the shelter for battered women created a new service for women who were battered by their spouses. This hotline was based on volunteer work by women and gave advice and help to women from all walks of life. The collection includes 6 files of papers left over from the activities and services from 1990 until 2005 when the organization closed down.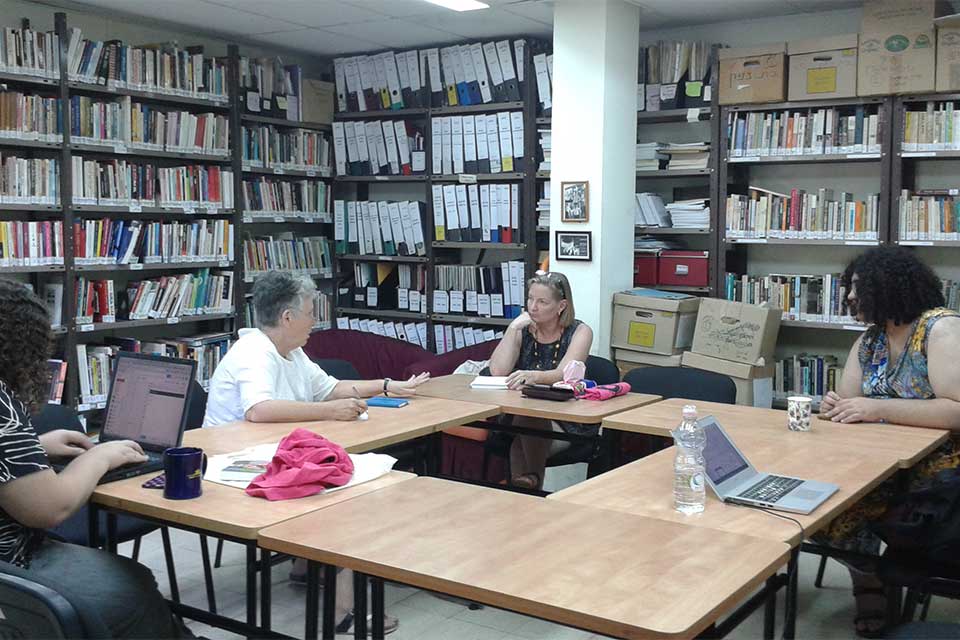 The Lesbian Archive staff at a steering meeting
Lesbian-Queer Archive
This unique collection is the only existing source of knowledge about Lesbian life, history and social activism in Israel. It consists of various documents received from individual women and from mainly three organizations:
KLAF (Feminist Lesbian Community): This group was active for 20 years (1987-2007) as one of the leading groups to transform LGBT rights in Israel; It includes 8 archive boxes containing official correspondences, newspaper clips, articles, minutes, conference documents, demonstration materials, leaflets and documents from official Knesset (parliament) meetings. We estimate the total number of items in this collection as 8,000.
The Society for the Protection of Personal Rights: Is called today the National Association of LGBT in Israel (early protocols from the 1970s).
Kvisa Shchoara (Black Laundry): An LGBTQ group for social justice and anti-occupation that was active in 2002-2005.
Feminist Journals and Pamphlets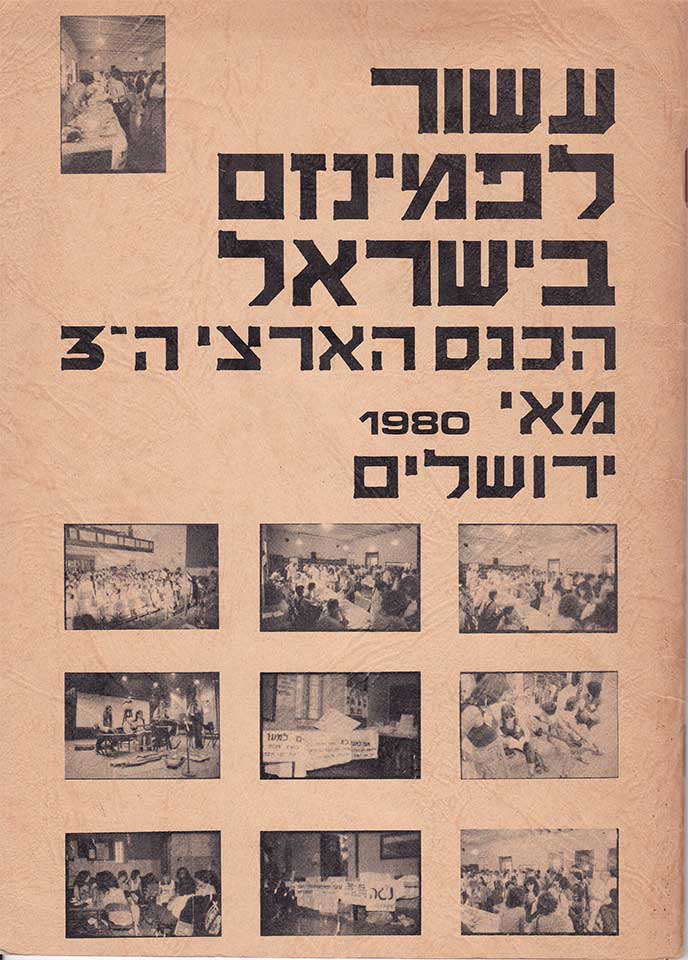 Pamphlet cover called A decade of feminism in Israel (Hebrew)
This collection includes 18 files of various feminist journals including the complete collection of Noga the feminist magazine published from 1980 until 2006. A complete collection of Klaf, the newspaper of the lesbian feminist organization. A complete collection of "Cham B'aretz," the publication of the Israeli Association of women's studies. Partial collection of other and different feminist publication in Hebrew and in English including some publication of Nashim a journal of Jewish women and other publications.
Haifa Feminist Institute (HFI)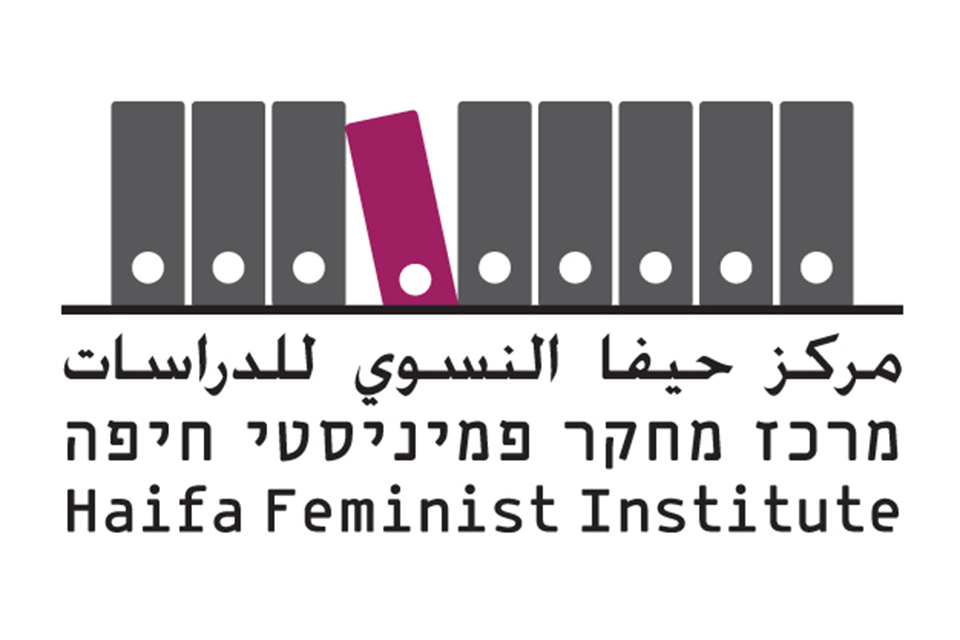 HFI hosts the first, the largest and the only feminist archive and library collection in Israel. Their mission is to collect and document the history of feminist activism in Israel from 1970 to the present, to make women's social and political contribution visible and to inspire future generations.