Mission & History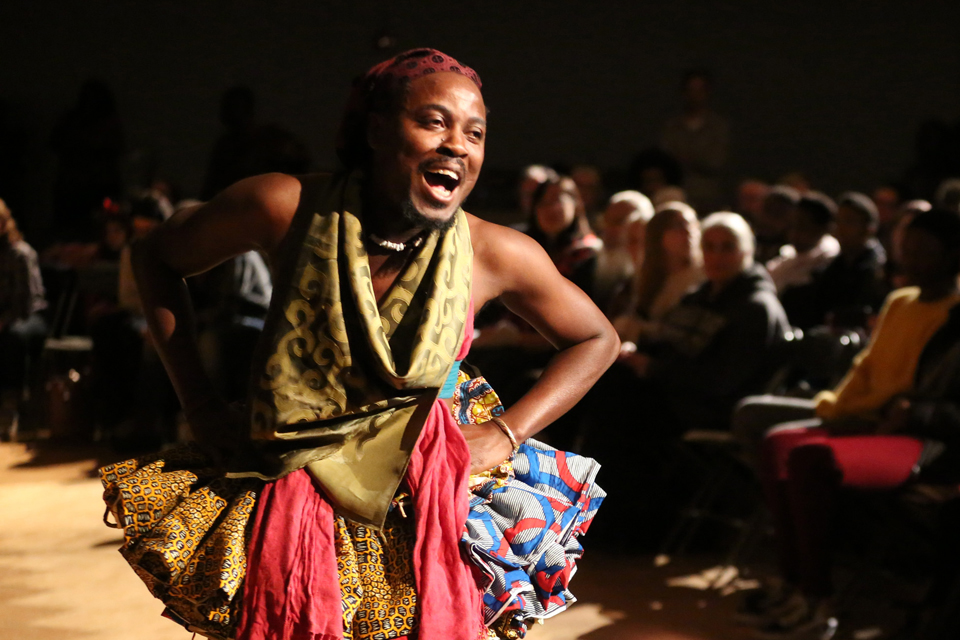 The mission of MusicUnitesUS is to further the understanding and appreciation of diverse cultures through music. We believe that music is a common medium that can help to unite diverse cultures in our own neighborhoods and transcend boundaries in the global community.
Since 2004, under the direction of Professor of the Practice Judith Eissenberg, MusicUnitesUS programs have highlighted musical traditions from six continents, including artists from Azerbaijan, Ghana, India, Korea, Peru, Syria and Turkey, amongst others. The program is currently under the direction of Brandeis faculty member Ben Paulding.
MusicUnitesUS is a campus-wide program that is housed in the Brandeis University Department of Music, and has three main components: 
Residencies take place in the University setting and link the creative arts with academic inquiry in explorations of culture, history, and tradition. For approximately one week each semester, the University hosts musical artists whose ethos is embedded in a particular social, cultural, and/or political setting. With music as the common medium, the residencies address the eternal questions of social justice and peaceful coexistence in the global community through events that offer opportunities for intellectual inquiry, reflective process, experiential learning, and creative expression. Workshops with Brandeis students, integration with curricula of ongoing courses, panel discussions and lectures by Brandeis and visiting faculty, and dialogues in informal social gatherings connected with the residency invite the Brandeis community to experience the arts and facilitate a greater understanding of diversity.
MusicUnitesUS brings world class artists from around the globe to public school students for a series of music performances that support social studies lessons in the classroom. Through concerts at Brandeis University's Slosberg Recital Hall and in the Waltham Public Schools, students are exposed to authentic voices revealing cultural values that express overarching social themes such as freedom and justice, identity, multiculturalism, and diversity. These distinctive performances inform through the music, the stories of the people, their history, culture, hopes, and aspirations. Each performance is shaped to link and reinforce the content of the social studies/history curricula taught in the classroom, and cooperating educators teach lesson plans relating to the historical and social aspects of the cultures thematically represented in the music.
Musicians of international stature representing a multiplicity of cultures perform in a series of public concerts at Brandeis University. In the intimate setting of the Slosberg Recital Hall, each concert invites the audience to experience the history, cultural memories, indeed, the heart and soul of a people through the autobiographical narrative of music.