Fall 2022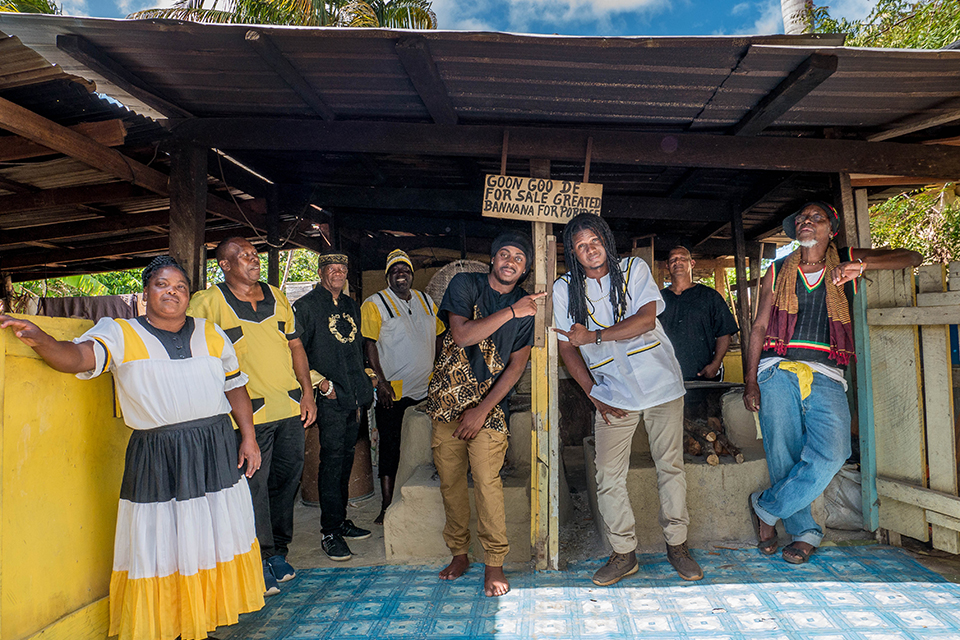 Photo Credit: Jeremy Lewis
The Garifuna Collective: Afro-Indigenous Music from Belize & Honduras
October 24 - 29, 2022
Garifuna culture was forged when a ship carrying captive Africans wrecked off the coast of St. Vincent in the 1600's. The survivors swam ashore, mixed with the island's native Arawak population, and created a unique, resilient society of free people that successfully resisted European enslavement since before the founding of the United States. Their independent culture persists to this day in communities in Belize, Honduras, and neighboring nations, where their African-inspired language, customs and music are preserved and continue to evolve.
The Garifuna Collective are the leading musical representatives of the Garifuna people. When the group's co-founder Andy Palacio traveled to neighboring Nicaragua as a young man and witnessed the Garifuna tradition had become virtually extinct from globalization, he vowed not to let his beloved Garifuna culture in Belize experience the same fate. Palacio teamed up with music producer Ivan Duran to co-found the Garifuna Collective, a musical group designed to preserve Garifuna music and culture, and to promote it in Belize and throughout the world. Their debut album Wátina enjoyed significant critical acclaim, winning both the BBC and Womex World Music Awards, and thrusting Garifuna culture into the international spotlight of the world music industry.
Palacio and Duran's mission to preserve and promote Garifuna culture through music has now enjoyed success for more than 15 years. The Garifuna Collective inspired a sense of pride in Garifuna culture throughout Central America, and helped fortify their Afro-indigenous tradition to withstand ever-increasing threats of extinction from globalization. Its tours through Europe and the United States have spread awareness about Garifuna culture worldwide, bringing increased global attention to the Garifuna people. Palacio's work even helped secure recognition on UNESCO's list of Masterpieces of the Oral and Intangible Heritage of Humanity for Garifuna Language, Dance, and Music – one of the first cultural traditions to ever receive that distinction!