Global Currents Concert Series
Each semester, our Global Currents Concert Series features musicians of international stature representing a multiplicity of cultures. In the intimate setting of the Slosberg Recital Hall, each concert invites the audience to experience the history, cultural memories, indeed, the heart and soul of a people through the autobiographical narrative of music.
2020-2021 Performances
November 14, 2020
It's a Mazel Tov Cocktail Party and everyone's invited!! Throw together the high-octane delivery of world music superstar David Krakauer's unbridled clarinet with an ensemble of world-class musicians for a cathartic evening of joy and affirmation. You'll be greeted by MC vocalist/rapper dynamo Sarah MK, who will encourage you to join the festivities, look your neighbors in the eye, wish 'em well, and abandon yourself to the energy of the room. Mix in Martin Shamoonpour's wild Iranian frame drumming, Jerome Harris's deep grooves, Yoshie Fruchter's dazzling guitar and oud, and Kathleen Tagg's never-ending virtuosic antics on the keys for a truly powerhouse musical experience.  And most of all, in these uncertain times, it's a chance for performers and audience alike to come together, celebrate our common humanity and throw a metaphorical "Mazel Tov Cocktail" up in the air to light up the world!
February 27, 2021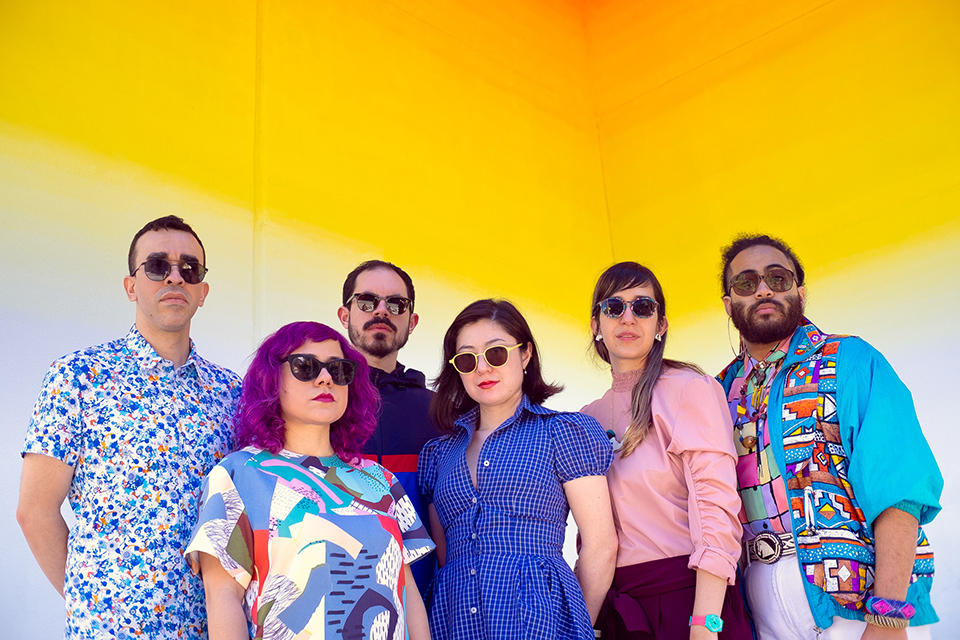 8 p.m., Stay tuned for the link!
Brooklyn-based electronic indie band Balún self-identify as transnational. The quartet that broke out of the San Juan indie scene a decade ago has since undergone a formational odyssey through the industry, academia, and the stateside Puerto Rican experience. Balún's long-awaited sophomore album Prisma Tropical focuses an incredibly wide field of genres and influences into a revelatory sound that evokes both of the band's homes and the distance between them. Heavy doses of tiple, bomba barrel drum, and dembow work alongside loops and layers of shimmering synths to accomplish something explicitly of the island, yet fluent in the language of global pop. Tied together around the magical realism of singer Angélica Negrón's lyrics, Balún's deep understanding of reggaeton's Jamaican dancehall roots has transformed their shoegaze pop into "dreambow."