Global Currents Concert Series
Each semester, our Global Currents Concert Series features musicians of international stature representing a multiplicity of cultures. In the intimate setting of the Slosberg Recital Hall, each concert invites the audience to experience the history, cultural memories, indeed, the heart and soul of a people through the autobiographical narrative of music.
2021-2022 Performances
October 22, 2021
As the culmination of their weeklong residency, BOOMscat is partnering with filmmaker Ayanna Long to create an unforgettable concert video experience. The film will feature an intimate live performance, as well as an exploration of the band's "peace and body roll" ethos through interviews with band members Asha and Patience. This film is a celebration of BOOMscat, sensuality, and the music of Washington, DC.
March 12, 2022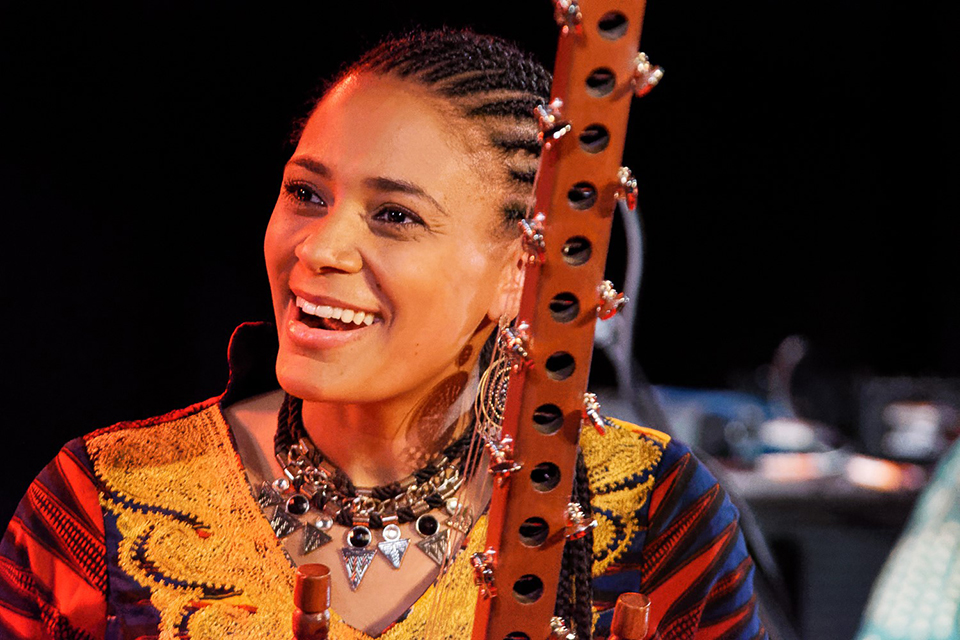 Time/Location: TBA
Sona Jobarteh is the first professional female Kora virtuoso to come from any of the West African Griot dynasties. She is reputed for her skill as an instrumentalist, her distinctive voice, infectious melodies and her grace onstage, and she has rapidly achieved international success as a top class performer. The demand for Sona Jobarteh's live performances has rocketed in recent years, and 2019 saw her perform at some of the world's most renowned festivals and venues such as the Hollywood Bowl in LA, WOMAD in Australia and New Zealand and Symphony Space in New York City, whilst also performing all over Europe, in China, Africa and Canada.