Facility Overview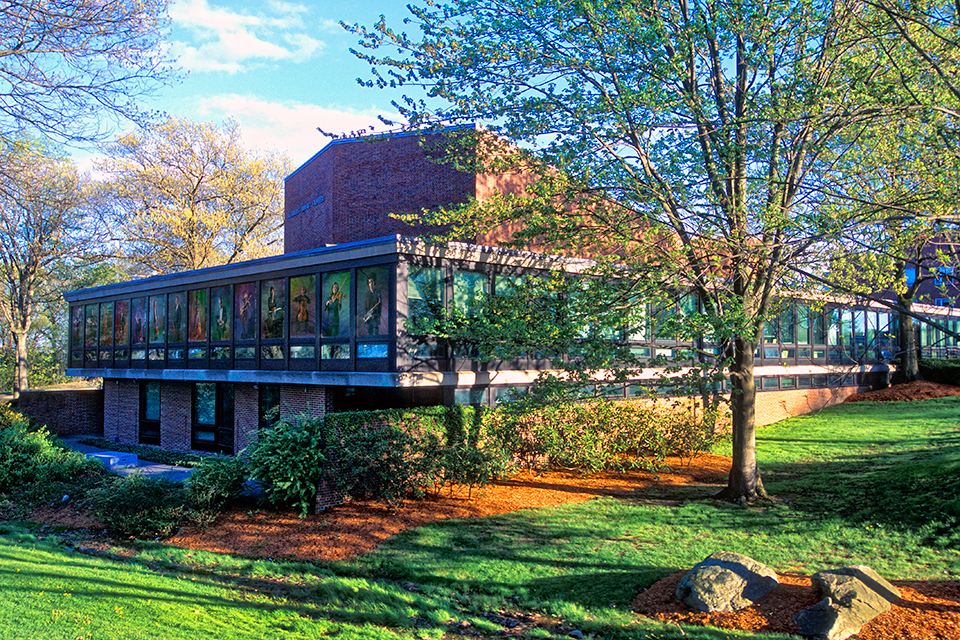 Photo Credit: Mike Lovett
The Slosberg Music Center at Brandeis University is home to the Department of Music and the Brandeis Concert Series. Built in 1957 under the direction of famed architect Max Abramovitz – who would go on to design Lincoln Center's Philharmonic Hall soon after – the building includes classrooms, offices, practice rooms and instrument storage as well as:
While we have designated practice rooms that are available on a first-come, first-served basis, all of our classrooms and the Slosberg Recital Hall are scheduled via Google Calendar.
Please email music@brandeis.edu if you have any questions regarding our classroom scheduling. Please send any inquiries regarding the Recital Hall to slosberg@brandeis.edu. 
Hours of Operation
MONDAY: 8 a.m. – 10:15 p.m.
TUESDAY: 8 a.m. – 10:15 p.m.
WEDNESDAY: 8 a.m. – 10:15 p.m.
THURSDAY: 8 a.m. – 10:15 p.m.
FRIDAY: 8 a.m. - 7:45 p.m.
SATURDAY: 10 a.m. - 7:45 p.m.
SUNDAY: 12 p.m. - 7:45 p.m.