Keyboard Instruments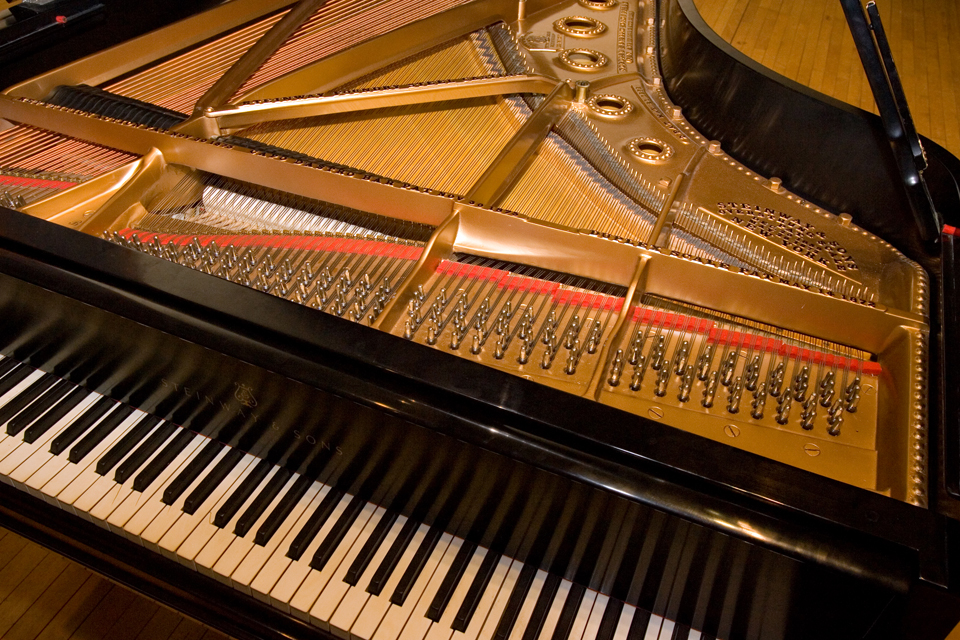 Modern Pianos
There are over 30 pianos (Steinways, Mason Hamlins, Kawais and Yamahas) in the Slosberg Music Center, of which 15 are grand pianos. The collection includes three 7 ft. Steinway concert B's and one 9 ft. concert D. The pianos are maintained on a daily basis by our staff technician Debra Cyr.
Stanwood Adjustable Leverage Piano Action
Piano technician and innovator David Stanwood has developed a new system for adjusting the touch weight of the piano's action through a system of levers. By adjusting two dials by the keyboard the performer can effectively calibrate the weight of the action to their touch personal preference and the repertoire they are performing. In 2010 this revolutionary system was installed in the recital hall's Steinway D.
Noack Tracker Organ
In the fall of 1967, the Baroque style organ built by Fritz Noack of the Noack Organ Company of Georgetown, MA was installed in the Slosberg Recital Hall. It continues to be maintained by the Noack Organ Company.