Undergraduate Departmental Representatives
Undergraduate departmental representatives are responsible for opening avenues of communication between undergraduates and music department faculty.
They also provide academic and career information to majors, minors and prospective students; organize meetings and information sessions on topics related to the music program; disseminate information on music department events and activities; and serve as ambassadors for the music department at universitywide events such as admitted students day and the academic fair.
Meet the 2020-2021 UDRs!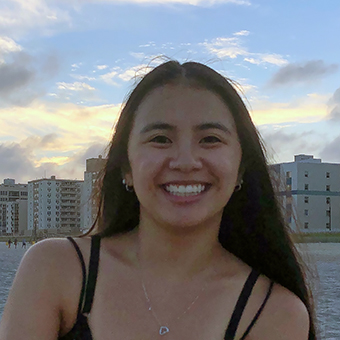 Charlee Gordon '21
Music UDR
Charlee Gordon is a senior double majoring in Music and Psychology. She is currently working in two psychology labs on campus as well as preparing for her recitals. Outside of academics, Charlee is often seen with Top Score, the university's student run orchestra, which she ran for the past two years.
Charlee loves getting to know the members of the music department and helping them with their questions. She and the other UDRs are working hard arranging events for the department to enjoy.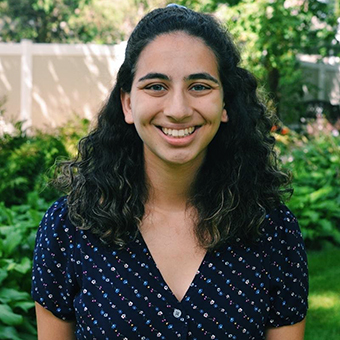 Neeti Kulkarni '21
Music UDR
Neeti is a senior studying economics and music with a concentration in viola performance. Neeti started playing violin at the age of 5 and switched to viola when she was 12. She has participated in numerous music festivals in her home state of Minnesota, and one of her favorite summer activities is busking for charity. Neeti has participated in the Brandeis-Wellesley Orchestra and chamber music program since she arrived at Brandeis, and she spent the fall of 2019 studying viola at the École Normale de Musique in Paris. Outside of Slosberg, one can find her usually running, reading or going to her favorite grocery store, Trader Joe's.
Neeti is excited to be a part of the UDR team, and is happy to answer any questions on courses, study abroad for music, community partnerships, or just life in general!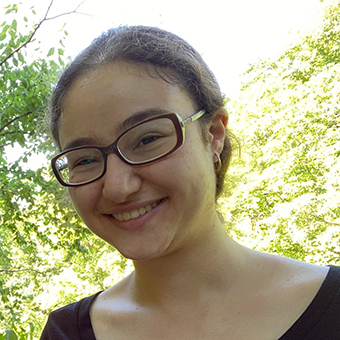 Joanna Marcus '22
Music UDR
Joanna Marcus is a junior majoring in music performance (violin). She is interested in how music can be used to promote mental health, well-being, and inclusion of marginalized populations. Outside of school, she is a teacher and inclusion aide at a local religious school.
Joanna is excited to be a UDR, and she loves answering questions and helping people feel welcome in the music department.