Graduate Students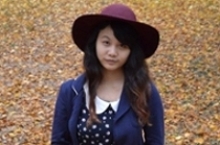 Xin is a second year PhD student from Queens, New York. She completed her undergraduate study at Stony Brook University with a Bachelors of Arts & Science in Psychology and Asian American Studies, along with minors in Biology and Digital Arts. She is broadly interested in socio-cognitive processes involved in adult development and aging. Currently, she is interested in the effect of online social support in exercise efficacy for older adults.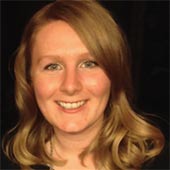 Alycia Sullivan Bisson
PhD Student
Alycia is a fourth year PhD student who is broadly interested in the field of cognitive aging. As an undergraduate at the University of Massachusetts Amherst, she studied the influence of sleep on memory consolidation across the lifespan. After graduation, Alycia worked as a lab manager in a kinesiology lab at UMass for two years. Here, she helped lead physical activity and sleep interventions in underserved communities. Currently, she is interested in interventions (specifically physical activity interventions) that have the potential to improve sleep. Such lifestyle interventions could buffer the effects of cognitive aging.
Selected Publications
Robinson, S. A., Bisson, A. N., Hughes, M. L., Ebert, J., & Lachman, M. E. (2018). Time for change: Using implementation intentions to promote physical activity in a randomised pilot trial. Psychology & Health. Advance online publication. doi: 10.1080/08870446.2018.1539487
Sullivan, A. N., & Lachman, M. E. (2017). Behavior change with fitness technology in sedentary adults: A review of the evidence for increasing physical activity. Frontiers in Public Health, 4. doi: 10.3389/fpubh.2016.00289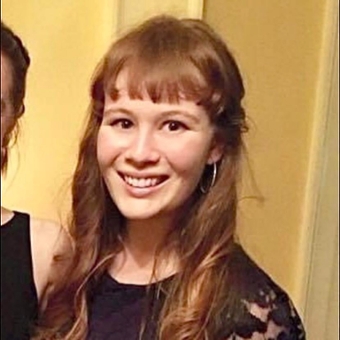 Elizabeth Mahon
PhD Student
Liz researches abnormal cognitive aging with a focus on prevention through technology. She is a 1st year PhD student in Dr. Margie Lachman's Lifespan Developmental Psychology Lab. She completed her psychology undergraduate degree at Harvard College under the research guidance of Dr. Richard McNally, and later worked at the Framingham Heart Study in Dr. Rhoda Au's Neuropsychology Group. Her broad research aim is to identify earlier-life risk factors for dementia through digital and cognitive biometrics. Outside the lab, she enjoys playing her cello, binging Radio Lab podcasts, and learning languages.