Postdoctoral Researchers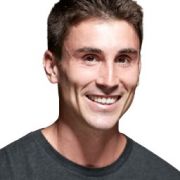 Justin Kompf
Post Doctoral Researcher
Justin received his BS and MS in exercise science from State University of New York at Cortland. He began his career as a personal trainer and then as a college strength and conditioning coach where he worked with several conference championship teams, as well as the womens lacrosse national championship team at Cortland. After four years as a college strength coach, he changed his career trajectory to focus on helping people who were not active become more active.
Justin completed his PhD in exercise and health sciences in 2021 at the University of Massachusetts at Boston. While at Cortland and UMass Boston, Justin taught health behavior change, personal training and strength and conditioning courses. Justin enjoys strength training, running, hiking, writing, snowboarding and hanging out with his dog.
Selected Publications
Kompf, J.M., Whiteley J, Wright J., Brenner, P., Camhi, C. (2023). Resistance training behavior is enhanced with digital behavior change coaching: A randomized controlled trial with novice adults. Journal of Physical Activity and Health.
Kompf, J.M., Lachman, M.E. (2022). Daily physical activity: Associations with memory and affect. American Journal of Health Promotion.

doi: 10.1177/08901171221139836.

Kompf J.M., Rhodes R.E. (2022). Differential correlates for aerobic physical activity and resistance training: A systematic review. Psychology, Health & Medicine.
Kompf, J.M., Rhodes, R.E. Lee S., (2022). Selecting Resistance Training Exercises for Novices: A Delphi Study with Expert Consensus. American Journal of Lifestyle Medicine. doi:10.1177/15598276221115662
Kompf, J.M. (2020). Implementation intentions for physical activity and exercise: Who do they work for? A systematic review. Journal of Physical Activity and Health. 17(3), 349-359.