Postdoctoral Researchers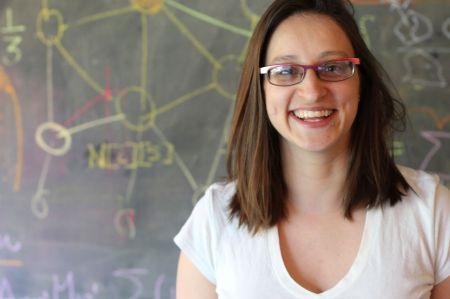 Mary Kaltenberg
Postdoctoral Researcher
Mary Kaltenberg is post-doctoral fellow at Brandeis University with Adam Jaffe and Margie Lachman working on the inventor creative life cycle with patent data. She was a PhD Fellow at UNU-MERIT, Maastricht, The Netherlands. Her doctoral advisors were Bart Verspagen at UNU-MERIT, Neil Foster-McGregor at UNU-MERIT and Cesar Hidalgo at the Collective Learning group at the MIT Media Lab. In 2016, she was a visiting student and research assistant at the MIT Media Lab. Previously, she worked at UNICEF on resource mobilization and research on accessibility to health care. She received her masters and bachelors degree in economics from The New School for Social Research in New York City.
Her research is at the intersection of labor and innovation aimed at understanding the way we work - how innovation impacts pay, and the role that teamwork plays in the invention process.
She is primarily interested in the rise of social, creative and stem skills and its impact on wages, and invention. In her previous work, she researched three topics: i. the impact of automation on inequality across Europe, ii. the role of teamwork (it's impact on patenting throughout the life course), and iii. the importance of social & communication skills in knowledge diverse industries. Her job market paper is on the latter topic.
She is on the academic job market and will be attending and presenting at the 2020 ASSA meeting in San Diego.
You can find her job market paper here.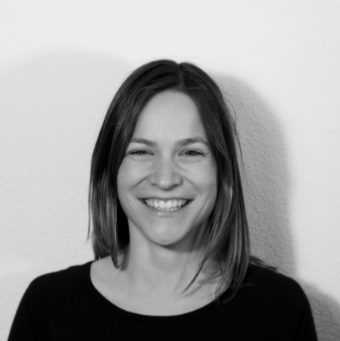 Mirjam Stieger
Postdoctoral Researcher
Mirjam is currently a postdoctoral researcher at the Lifespan lab. She received her PhD at the University of Zurich in Switzerland (Department of Psychology and at the URPP 'Dynamics of Healthy Aging'). During her PhD, Mirjam's research focused on the development and investigation of digital interventions that target personality change. The goal of these interventions was to coach individuals who are willing and motivated to change some aspects of their personality. As part of her PhD, Mirjam developed the psychological part of the smartphone application 'PEACH' in collaboration with the ETH Zurich, University of St. Gallen, and Dartmouth College, which delivers a digital personality change coaching intervention.
Overall, Mirjam's research interests lie at the intersection between personality psychology, (digital) intervention approaches, behavior change, and healthy aging. Her major interest focuses on how to help individuals effectively to improve their well-being and physical health in the long run and to identify (risk-) factors and mechanisms to personalize interventions in order to inform interventions.
Selected Publications
Stieger, M., Wepfer, S., Rüegger, D., Kowatsch, T., Roberts, B. W. & Allemand, M. (in press). Becoming more conscientious or more open to experience? Effects of a two-week smartphone-based intervention for personality change. European Journal of Personality. 
Stieger, M., Hill, P. L. & Allemand, M. (in press). Looking on the bright side of life: Gratitude and experiences of interpersonal transgressions in adulthood and daily life. Journal of Personality.
Stieger, M., Nißen, M., Rüegger, D., Kowatsch, T., Flückiger, C. & Allemand, M. (2018). PEACH, a smartphone- and conversational agent-based coaching intervention for intentional personality change: Study protocol of a randomized, wait-list controlled trial. BMC Psychology, 6, 43 (1-15).
Gerl, C., Stieger, M. & Allemand, M. (in press). Developmental changes in personality traits in adulthood and old age. In V. Zeigler-Hill & T. K. Shackelford (Eds.), Encyclopedia of personality and individual differences. New York: Springer.