2018-2019 Bauer Summary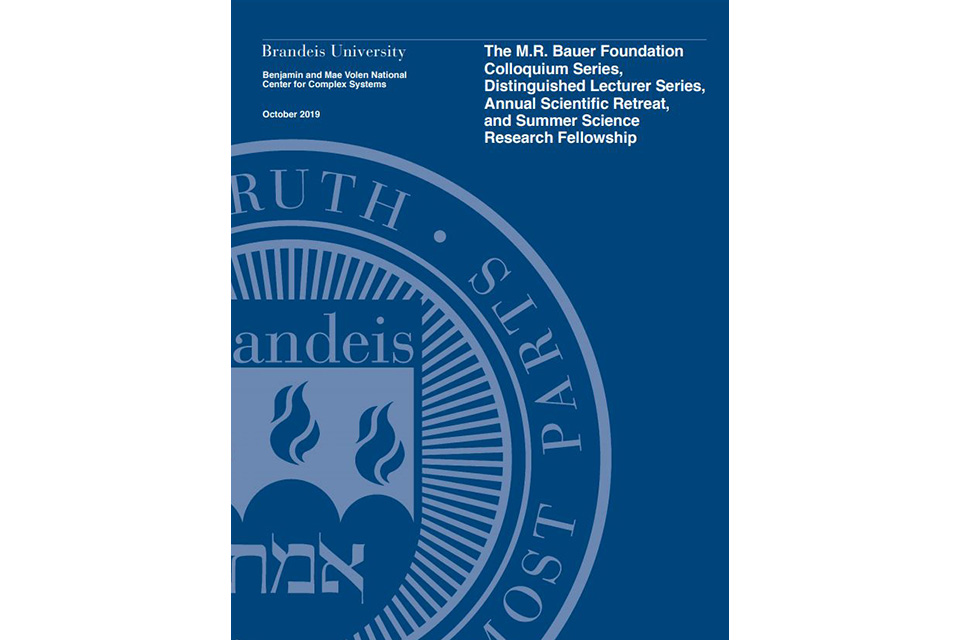 The M.R. Bauer Foundation Colloquium Series, Distinguished Lecturer Series, Annual Scientific Retreat, and Summer Science Research Fellowship - 2018-2019 Summary
The Benjamin and Mae Volen National Center for Complex Systems is a gateway into the sciences at Brandeis, and we are proud and privileged to be celebrating its 25th anniversary this year.
This milestone marks the opening of a landmark building which holds a commanding position on our campus.
The Volen Center is, first and foremost, a research facility, and a pioneering one at that. The state-of-the-art labs and powerful computational machines are the tools of the trade, allowing our researchers to conduct leading-edge investigations.
However, as with any space, it is the people who occupy it and the work pursued within its walls that define its purpose and impact. In this respect, the Volen Center has surpassed the lofty goals of the plucky and ambitious university which had the vision and will to transform the neurosciences by its establishment.
Over the 25 years since its opening, Volen Center-affiliated researchers have earned legacy-making accolades. But, all agree that the spirit of the Volen Center is borne of the collaborations, the visitors, and the numerous undergraduate and graduate students who are animated by the potential and power of the study of the mind. In short, the building has nourished a scientific community.
The Volen Center engages in interdisciplinary research of the highest order and is a locus for the teaching and learning of neuroscience. Our work will have impact into the next quarter century, because the discoveries made at the Volen Center are consequential. In this momentous year, there is much to be grateful for and much to look forward to.
Leslie C. Griffith, MD, PhD
Nancy Lurie Marks Professor of Neuroscience and
Director, Volen National Center for Complex Systems