Program Overview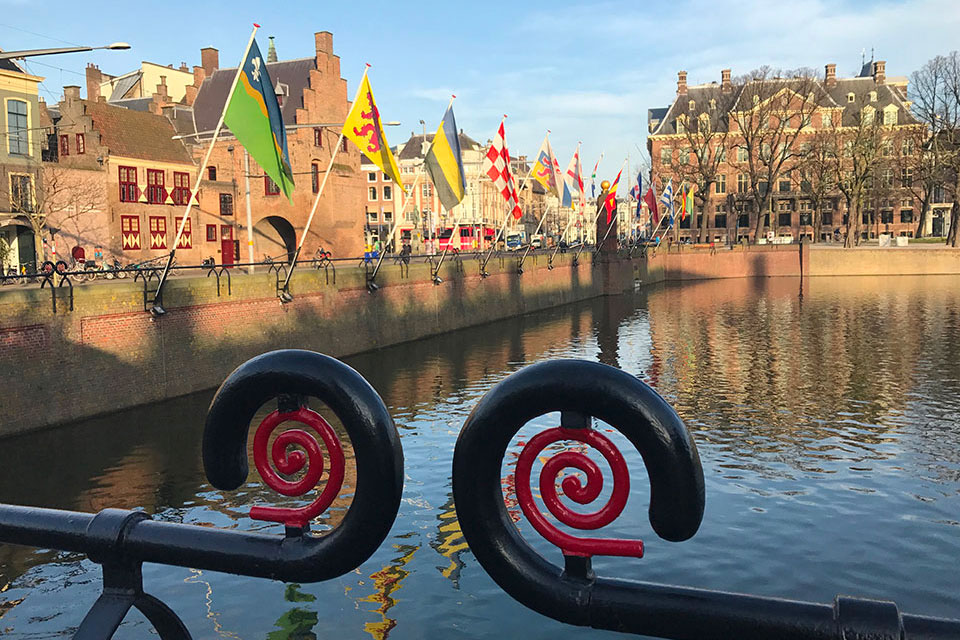 The combination of immersion in international law, experiential learning, and academic courses taught by professors from Brandeis University and the nearby Leiden University, promises you a world-class experience full of professional opportunities, personal growth, and European memories.
The Brandeis in The Hague semester program is an intensive academic experience open to students in all fields of study. It covers a wide range of global concerns, combining classroom study and immersion in the international law networks associated with this famous "International City of Peace and Justice."
You will take on a full 16-credit course load that will include academic classes and an experiential practicum. Courses are taught by Brandeis faculty and by faculty partners from Leiden University. You will visit the major international tribunals sitting in The Hague, and you will participate in projects that open up a wide field of policy issues: ethnic conflict, national and regional reconciliation, economic development, environmental protection, social rights, and responsive governance. These projects will encourage you to draw on prior interests in areas of history, culture, ethics, science, and the arts.
The Brandeis in The Hague semester program builds on the successful summer programs that started in 2010. That program confirmed the rich learning environment awaiting undergraduates in The Hague, which tests their liberal arts preparation against some of the most challenging demands of global justice. The Hague is a long-standing center of diplomacy for international peace, hosting the International Court of Justice (or "World Court") in the ornate Peace Palace. More recently, it is the home for new criminal tribunals addressing problems of mass injustice, including the International Criminal Tribunal for the Former Yugoslavia, the Special Court for Sierra Leone, and the International Criminal Court. Understanding these innovative courts is an important step toward finding new methods to manage conflict and promote justice in the global environment. The semester program connects these initiatives coming from The Hague to the broader global struggle for human rights and peaceful social and economic development.
During the spring semester you will live in the nearby university town of Leiden, in a comfortable environment complete with windmills, canals, small shops and restaurants, and a vibrant student culture. The Netherlands attracts students from around the world who come to explore its beautiful cobblestone streets, canals, windmills, shops and restaurants, and vibrant student culture.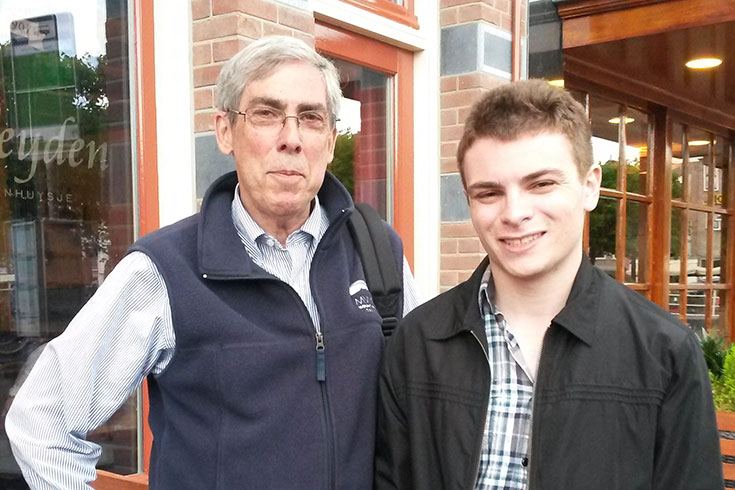 Brandon Gale '15
Major: International & Global Studies and Film Television & Interactive Media
"The Brandeis led program aligned perfectly with my interest in law and IGS, and the tailor-made experience by Professor Gaskins had me sold from the beginning."