Student Research
Figuring out what you really want to do in life can take some research.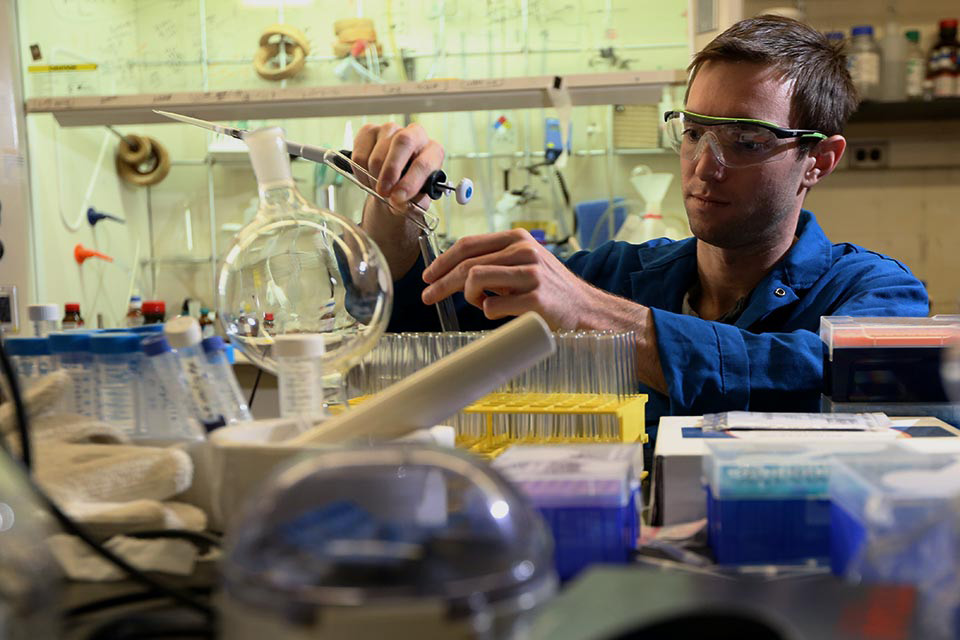 Undergraduate Research
At Brandeis, undergraduates have the chance to work alongside faculty researchers, even a Nobel laureate. They also lead their own research projects. Our undergraduates have co-authored hundreds of peer-reviewed research articles in scientific journals and jump-started their careers in academia, industry, government and the nonprofit sector. The library provides support for student research; contact a subject librarian as your entry point or for a referral with research. Additionally, practicum courses can involve research, lab work, community-based learning activities, theater, art, or project-based work. Experiential Learning and Teaching at Brandeis keeps a list of all courses and practica that utilize experiential learning.
Graduate Research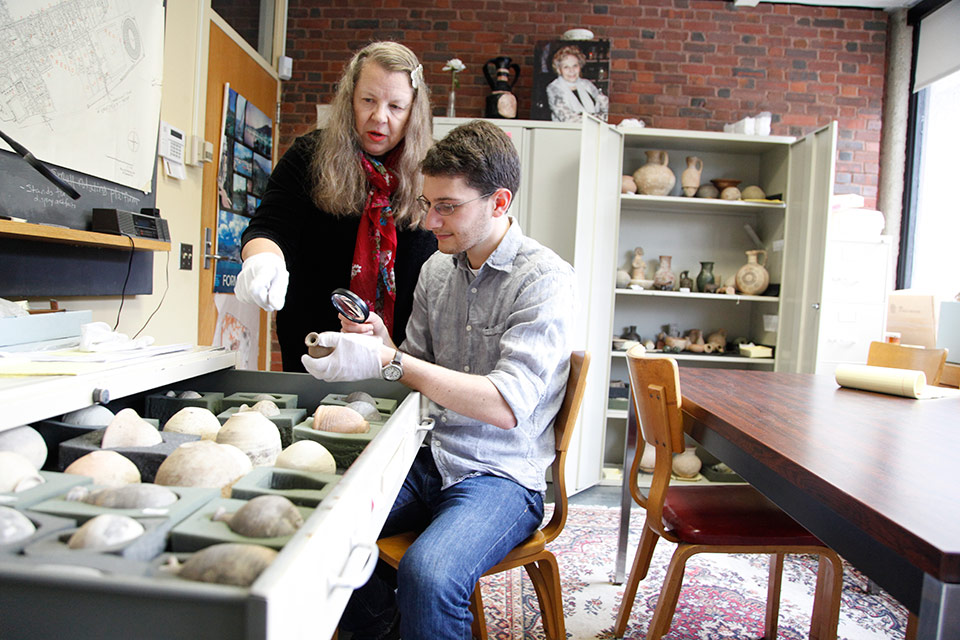 If advanced study is part of your plan, here's how we do it: through small classes, faculty mentorship, and close collaboration with fellow students and professors. And we make it financially feasible. The Graduate School of Arts and Sciences, Brandeis International Business School and the Heller School for Social Policy and Management all offer scholarships, grants, fellowships and internships, as well as lifetime career support, to help make your professional dream a reality.
Student Research in the News
Read a sample of student presentations
Dual MS/MBA student researches space exploration
What's it like doing research as a student in the neuroscience lab of a Nobel Prize winner?
Recent Student Publications
Names of undergraduate students from Brandeis are indicated below in bold face
Lisman J,
Cooper K
, Sehgal M, Silva AJ. Memory formation depends on both synapse-specific modifications of synaptic strength and cell-specific increases in excitability.
Nat Neurosci. 2018.
Reiner BR, Mucha NT, Rothstein A, Temme JS, Duan P, Schmidt-Rohr K, Foxman BM, Wade CR. Zirconium Metal-Organic Frameworks Assembled from Pd and Pt P(N)N(N)P Pincer Complexes: Synthesis, Postsynthetic Modification, and Lewis Acid Catalysis. Inorg Chem. 2018.
Wang H, Feng Z, Qin Y, Wang J, Xu B. Nucleopeptide Assemblies Selectively Sequester ATP in Cells. Angew Chem Int Ed Engl. 2018.
Norton MM, Baskaran A, Opathalage A, Langeslay B, Fraden S, Baskaran A, Hagan MF. Insensitivity of active nematic liquid crystal dynamics to topological constraints. Phys Rev E. 2018;97(1-1):012702.
Gaskins DK, Soohoo JS, Dolnik M, Epstein IR. Birth and Death of Invading Standing Waves in the BZ-AOT Reaction-diffusion System. Isr J Chem. 2018.
Leow S-S, Luu A, Shrestha S, Hayes KC, Sambanthamurthi R. Drosophila larvae fed palm fruit juice (PFJ) delay pupation via expression regulation of hormetic stress response genes linked to ageing and longevity. Experimental Gerontology. 2018.