Alumni Profiles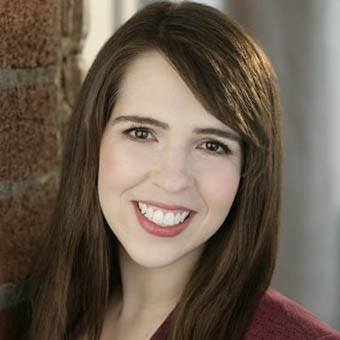 Meredith Bodgas '04
Editor-in-Chief, Working Mother magazine
Meredith Bodgas not only talks the talk, she walks the walk of a working mother. In December 2016, the mother of two young sons was named editor-in-chief of Working Mother, a quarterly magazine for and about the country's 17 million working moms. Prior to joining Working Mother, Bodgas was executive editor at Bauer Xcel Media, where she oversaw the relaunch of Firstforwomen.com and Womansworld.com, served as senior editor at WomansDay.com and worked on the staffs at Parenting and Babytalk magazines. She has also written for many national publications, including Glamour, where she had a popular blog for two years. A native of Manhattan, Bodgas attended Brandeis on a Presidential Scholarship. She graduated magna cum laude with a bachelor's in American studies and a minor in journalism.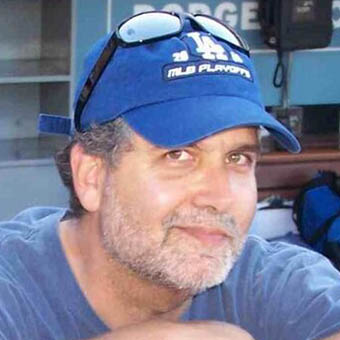 Stan M. Brooks '79
Film Director and Producer
If you're a fan of the television movie genre, you are undoubtedly familiar with the work of Stan Brooks. Since founding his first independent production company, Once Upon a Time Films, more than 30 years ago, the 1979 American studies and psychology graduate has produced dozens of movies and miniseries for the small screen (and many for the big screen as well), several of which garnered top awards in the industry. Among them: "Broken Trail," winner of four Emmy Awards, including for best miniseries, and "Prayers for Bobby," which took home Emmy honors for outstanding made-for-television movie. In 2011, Brooks founded his own production company, Stan & Deliver Films. The following year, he produced and directed his first feature film, "Perfect Sister."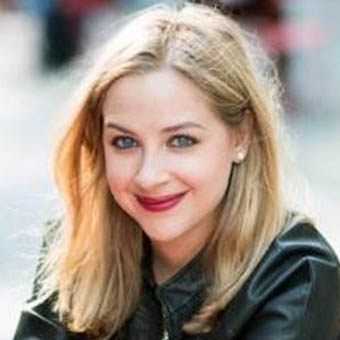 Drew Elovitz '09
Global Director of Content Strategy, Clique
Drew Elovitz is paid to stay ahead of the trends, so it's no surprise she is a trend-setter herself. Within a few years after earning a master's degree in media and popular culture from New York University, Elovitz landed the plum job of social media manager (and later, director) at Teen Vogue magazine and its companion website, TeenVogue.com, putting her at the forefront of a movement by the biggest names in publishing to establish a presence on social media while preserving their prestige in print. Three years later, she took a similar position at Entertainment Weekly and, a few years after that, assumed her current job of global director of content strategy at Clique, a Los Angeles-based digital media and consumer products company.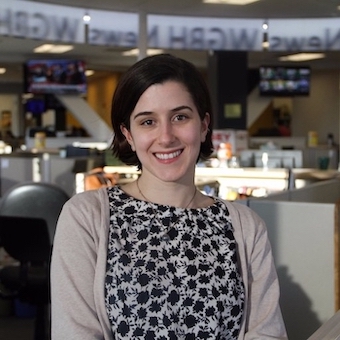 Lydia Emmanouilidou '14
Athens Bureau Chief for Public Radio International Program
In fall 2020, Lydia Emmanouilidou, class of 2014, became the Athens bureau chief for Public Radio International Program's "The World." While at Brandeis, Lydia completed a senior honors thesis in American studies that explored the American news media's coverage of the Monica Lewinsky scandal. She received the distinction of "highest honors" for that project. Lydia also minored in journalism, and after graduating from Brandeis, she accepted a fellowship at National WGBH's education desk before going to work for "The World." You can hear Lydia's latest report from Greece here.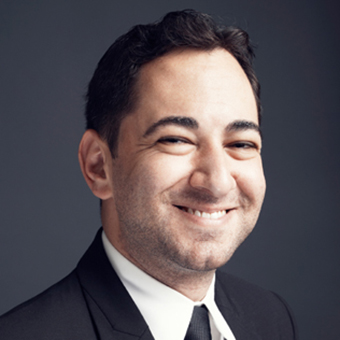 Scott Feinberg '08
Awards Columnist, The Hollywood Reporter
Scott Feinberg has a well-earned reputation as one of the country's best and most trusted reporters covering the Hollywood scene. Since 2011, he has served as an awards columnist and podcast host for the preeminent entertainment trade paper and website The Hollywood Reporter, where he gives his readers an insider's perspective of the annual Oscar, Emmy and Tony races. His best showings came in 2006 and 2013, when he correctly projected the winners in 21 of the 24 Oscar categories, tops among all pundits. Feinberg has won numerous honors for his blogging, hosting and reporting, and is currently writing a book a about the golden era of film, for which he has conducted nearly 500 interviews with key industry figures from across the decades and disciplines of the medium.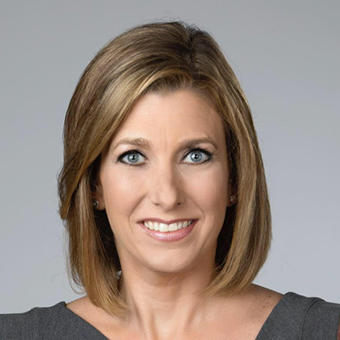 Audrey Gruber '94
Vice President of Original News Programming and Development, Spectrum
Audrey Gruber is an accomplished investigative journalist, television producer and news executive whose career has spanned more than two decades at such media giants as CBS News, ABC News, CNN and Al Jazeera America, to name just a few. Her credits include such shows as "20/20," "Anderson Cooper 360," "Paula Zahn Show" and "The Early Show." Since December 2016, Gruber has served as vice president of original news programming and development at Spectrum (formerly Time Warner Cable), where she created and manages two award-winning weekly arts and cultural programs for the New York market. Before joining Spectrum, Gruber was executive producer of "Fuse," the only national daily news program dedicated to music. Her work has garnered an Emmy Award, Dupont Award and Peabody Award.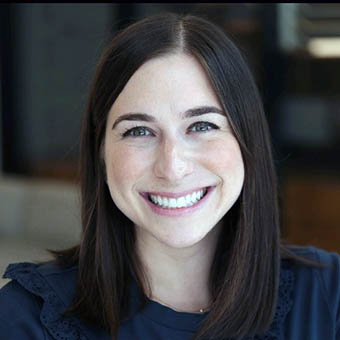 Jenna (Berger) Landi '09
Insight Solutions, Pinterest
Jenna (Berger) Landi was named one of the 100 Greatest Teens in Los Angeles by the Los Angeles Times in 1999, and has never looked back. Since graduating from Brandeis with degrees in American studies, business and film studies, Landi has worked as an analyst and researcher at Nielsen, Google and, since February 2018, Pinterest. Along the way, she has earned a master's degree in behavioral science from the London School of Economics and Political Science and a Google-Wharton Marketing Academy certificate from the University of Pennsylvania.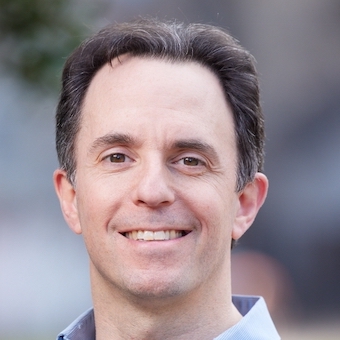 Marc Tyler Nobleman '94
Author/Speaker
At Brandeis, Marc performed (well, "performed") in the comedy troupe Boris's Kitchen, wrote and drew cartoons for the humor magazine Gravity, wrote and directed a play based on Frankenstein, and made a documentary on Scientology. After Brandeis, he did variations on the same: public speaking, cartooning, writing and filmmaking. He's the author of award-winning books for young readers, including "Bill the Boy Wonder: The Secret Co-Creator of Batman," which helped correct the Batman credit line after 76 years. This inspired the Hulu documentary "Batman & Bill" which is making people cry worldwide, as well as a TED Talk and a New York City street renaming. His other books include "30 Minutes Over Oregon: A Japanese Pilot's World War II Story" and "The Chupacabra Ate the Candelabra." He's been invited to speak in a dozen countries, from Tanzania to Thailand.
Photo Credit:  Rebecca Hale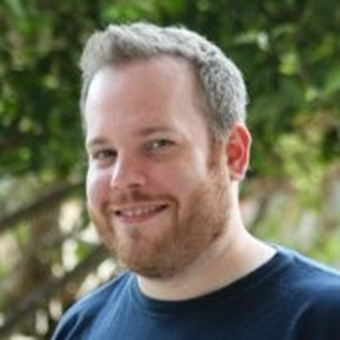 David Pepose '08
Television and Film Professional
David Pepose's senior thesis at Brandeis explored a recurring figure in American comedy that he calls "the newsjester" — comedians in the mold of Will Rogers, Mort Sahl, Jon Stewart and Stephen Colbert, who blur the line between reality journalism and political satire to great effect. A few years after graduating, when working as manager of editorial services at CBS, Pepose had the opportunity to meet and discuss his thesis with Colbert, who had just been tapped to host "The Late Show." He describes the encounter as a great experience, noting that Colbert was "so funny and so gracious." Pepose has gone on to hold several positions in the entertainment industry: producer at Upright Citizens Brigade Theatre, literary assistant at Heroes and Villains Entertainment, writer at Action Labs Entertainment and, currently, digital content freelancer at Netflix.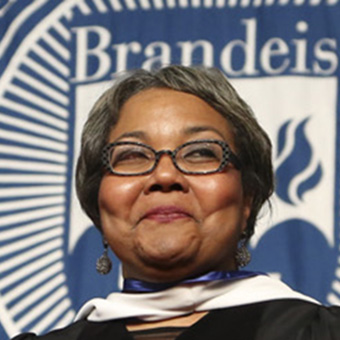 Julieanna Richardson '76, H'16
Founder and Executive Director, The HistoryMakers
Public historian Julieanna L. Richardson followed a unique path in heading up the largest national collection effort of African American video oral histories on record. With a diverse background in theatre, television production and the cable television industries, she combined her various work experiences and her passion for history to conceptualize, found and build The HistoryMakers, a national nonprofit educational institution committed to preserving, developing and providing easy access to thousands of African American video oral histories. Today, she serves as executive director of the organization as well as a member of the The HistoryMakers national board of directors. Brandeis awarded Richardson an honorary doctor of humane letters at the university's 2016 commencement ceremonies, at which she served as keynote speaker.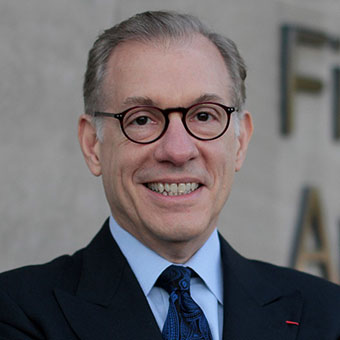 Gary Tinterow '76
Director, Museum of Fine Arts, Houston
If anybody was born to run an art museum, it's Gary Tinterow '76, director of the Museum of Fine Arts, Houston. At the precocious age of 8, he was already making his own exhibitions. "I'd cut pictures of works of art out of magazines and arrange them in displays on my desk," Tinterow remembers. A decade and a half later, as a senior at Brandeis, the American studies major curated a show of his own at the Rose Art Museum — an exhibition of photographs that covered 200 years of American synagogue architecture. After graduation, he got his MFA at Harvard, then landed a curatorial position at New York's Metropolitan Museum of Art in 1983. Tinterow went on to serve 28 years at the Met before leaving in 2012 to go back to his hometown, Houston, as director of the Museum of Fine Arts, where he is overseeing a $450 million, multiyear expansion of the facility.