Contact Us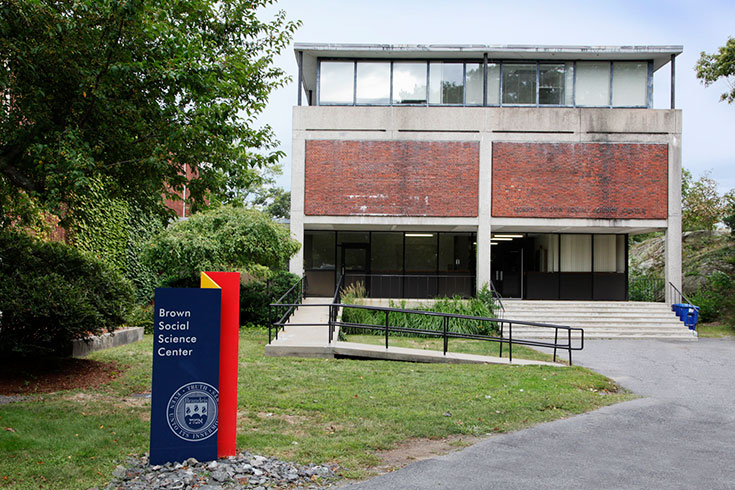 The American Studies Program is temporarily located in the Kutz, Room 2nd Floor. Get directions to the Brandeis campus.
American Studies Program
Brown 302, MS 005
Brandeis University
415 South Street
Waltham, MA 02454
781-736-2668


Program Chair and Undergraduate Advising Head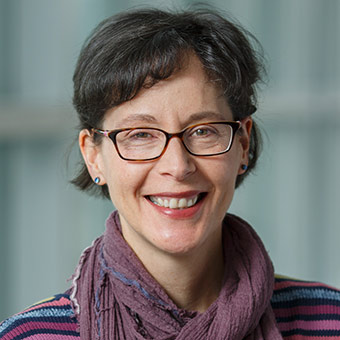 Maura Jane Farrelly
Associate Professor, Chair and Undergraduate Advising Head, American Studies
Director, Journalism Program
Office Hours: By appointment
Academic Administrator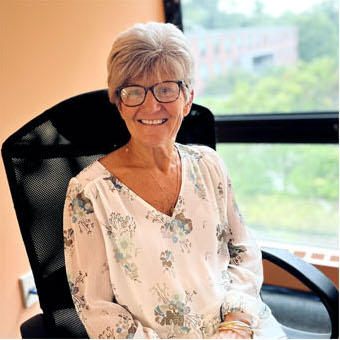 Cheryl Sweeney
Program Administrator
Undergraduate Department Representatives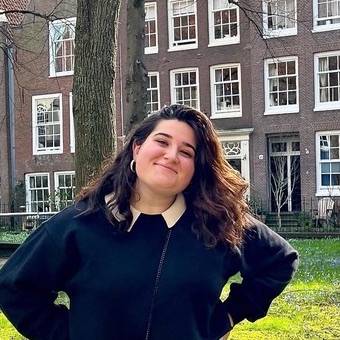 Abby Ebrahimoff '23
Undergraduate Department Representative
Abby Ebrahimoff is pursuing a major in American studies and a minor in studio art. Part of what she loves about the AMST department is that it encompasses so many different topics from history to culture to law. It allows for students who don't have just one specific interest (like anthropology, biology or politics) a chance to receive an education that combines many of their interests. The AMST major provides an understanding of why Americans are the way they are by looking at the country through different lenses. This major is one of a kind because it takes subject matters that are seemingly unrelated and challenges its students to find the intersectionality between them. Another reason Abby loves the major is because it is so small. She hopes to bring students and faculty together to create a community through a myriad of exciting events!
If you are curious about the major or have questions about the program and classes, please reach out. She is more than happy to talk over email, Zoom or set up a time to meet in person!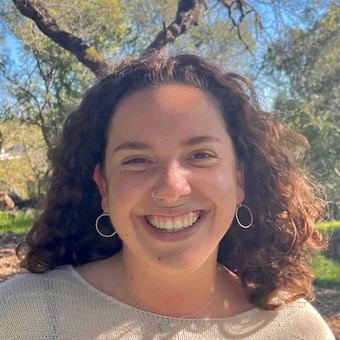 Solana Jolly '23
Undergraduate Department Representative
Solana is a passionate American studies major who is also minoring in anthropology and journalism. Her love of the AMST department stems from her interests in history, especially American history and cultural studies. She appreciates that the AMST curriculum allows her to explore these subjects while surrounded by classmates with similar and different interests. She thinks that American studies classes are a great way for students in all fields to gain a deeper understanding of the U.S. and the unique histories, cultures and traditions that make up its society.
Through her role as UDR, Solana hopes to build a strong relationship with the faculty and students that make up the wonderful department. She will use this relationship to help advocate on behalf of students and clearly communicate these needs or concerns to the faculty. She also intends to help students find their place within the AMST community among other students, faculty and alumni. If you have any questions about the major or class recommendations, feel more than welcome to reach out to her via email.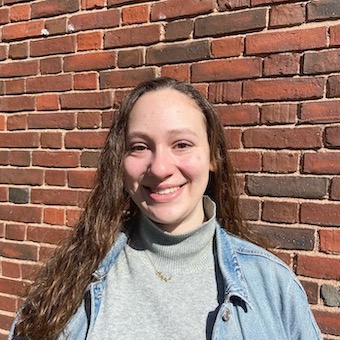 Sami Winawer '23
Undergraduate Department Representative
I'm Sami Winawer, and in addition to my major in American studies, I am also pursuing a major in politics. I am very excited to get more students involved in the American studies department by planning engaging outreach events. I am also hoping to help current American studies students get the most out of the major that they can by helping them find classes and opportunities outside of the classroom. My favorite part of the program is how much room it gives you to pursue other majors, minors and classes you may be interested in. Please feel free to reach out to me if you have any questions about the American studies program or classes!