Maria-Eirini Pandelia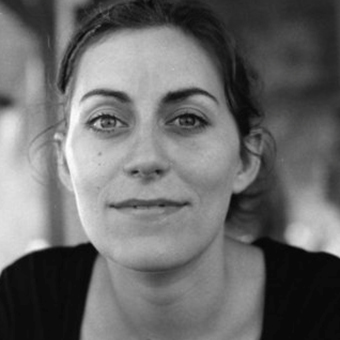 Assistant Professor of Biochemistry
Research Description
Mapping the functional repertoire of (bio)inorganic systems and protein metallocofactors; paradigms of (bio)catalysts relevant to the human health and environment.
My research interests lie in the strong interplay between (bio)chemistry/(bio)catalysis, spectroscopy and kinetics, with particular focus on the dissection of the mechanistic determinants underlying medically and environmentally relevant enzymatic processes. My research relies on the synteny of bioinformatic, spectroscopic, structural and kinetic methods to identify and establish the modus operandii of metal-containing enzymes and delineate their catalytic and functional repertoire.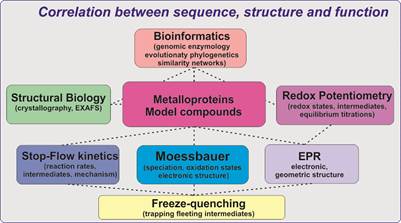 Establishing the operant mechanisms according to which (bio)catalysis takes place, consists of identifying the reactive species carrying out the 'difficult' chemistry. Because the enzymes that we are interested in not only play a key role in metabolic functions but also in industrially relevant applications, understanding their reactivity will allow us to direct and control these reactions. In most of the cases however the enzyme's state that is responsible for catalysis is fleeting and cannot be characterized using conventional methods such as X-Ray crystallography. These short-lived intermediates can be identified and characterized by a combination of kinetic and spectroscopic approaches.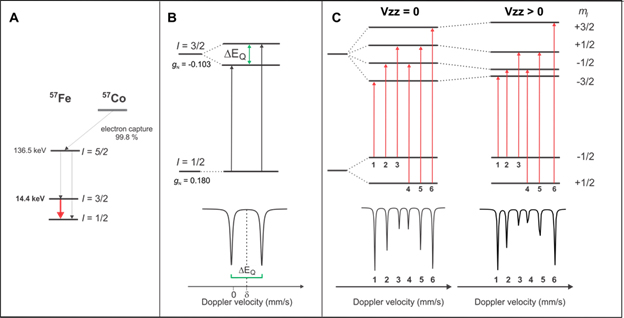 The main focuses of the research carried out comprise the use of Mössbauer and EPR spectroscopies coupled to time-resolved kinetics(optical) and redox potentiometry. In particular, 57Fe-Mössbauer plays a pivotal role among the many spectroscopic techniques that are routinely used to characterize Fe/S clusters and Fe-containing enzymes or bioinorganic synthetic compounds. Its strength lies in the fact that all chemically distinct 57Fe-labeled species in the sample are detected, irrespective of their oxidation and spin states. The Mössbauer spectrum is the weighted superposition of the individual subspectra of the various Fe sites contained in the sample and their relative areas are proportional to the relative concentration of the corresponding Fe species. For example, Fe/S clusters have unique Mössbauer-spectroscopic properties that allow for their identification and detailed characterization of their electronic and geometric structures.57Fe-Mössbauer spectroscopy when combined with Electron Paramagnetic Resonance (EPR) spectroscopy and analytical methods to determine the Fe:protein (synthetic compound) ratio represents the most rigorous method for establishing the types and stoichiometry of various Fe-containing cofactors.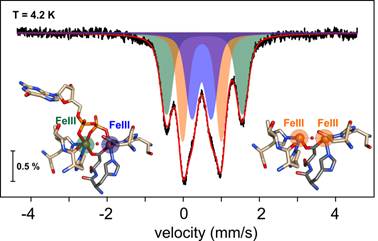 My work is centered on delineating the mechanisms according to which metalloproteins involved in processes essential for life perform the activation of small (or larger) molecules, how the specific identity of the metals in the active sites allows their chemical diversion and selectivity and what the functional role of iron-sulfur clusters in proteins involved in DNA synthesis and repair is. The research of the group revolves around proteins that are candidates to be the targets of new antiviral factors and to mediate DNA modifications and other important chemical transformations. These proteins often belong to large structural superfamilies with apparently similar representatives that are carrying out radically different reactions. We want to understand those functions and the extant determinants that endow this chemical versatility.
The experimental and theoretical approaches entail: transient and steady state kinetic properties (activity, rates, substrate binding and inhibition), thermodynamic properties (reduction potentials) under (non)catalytic conditions, electronic and chemical properties by Mössbauer/EPR spectroscopy, computational (bioinformatics) and structural biology (X-Ray crystallography, XAS methods) methods.