Undergraduate Departmental Representatives
The Biology Undergraduate Department Representatives (UDR) can be consulted for information about biology courses, the major and research opportunities.
Meet the 2022-23 Biology UDRs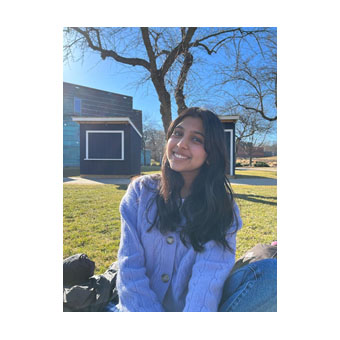 Vaishnavi Bulusu
Biology Undergraduate Dept. Representative (UDR)
Vaishnavi Bulusu is a junior majoring in biology and neuroscience on the premed track. She is very excited to be a part of the Biology UDR team and happy to help students navigate the biology major and department at Brandeis! Outside of being a Biology UDR, Vaish is a co-events coordinator for the South Asian Students Association, an admissions ambassador, and a member of the Women of Color Alliance. She also studies circadian rhythms in drosophila at the Kadener lab on campus. In her free time, she likes to listen to music, spend time outside and hang with her friends.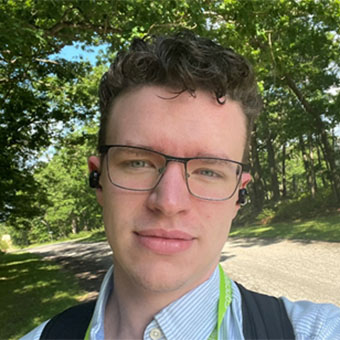 Max Carson
Biology Undergraduate Dept. Representative (UDR)
Max Carson is a senior at Brandeis University majoring in biology and biochemistry from Eastern Long Island, New York, and is beginning his Professional Science Masters (PSM) program this fall and can be found normally with a latte in hand keeping up with science news. He fell in love with the life sciences due to their boundless potential to make tangible improvements in people's lives. Max is also a teaching assistant for Biology 14a and is excited to meet you all as you begin your journey as biology majors. Outside of class, Max can be found planning initiatives and events for the Brandeis Biochemistry Club and has recently stepped into the role of club president. In his spare time, Max experiments with new recipes and listens to random playlists. He is eager to serve the biology interested and biology major community as a point of contact with about classes, research experiences and opportunities available to Brandeis students.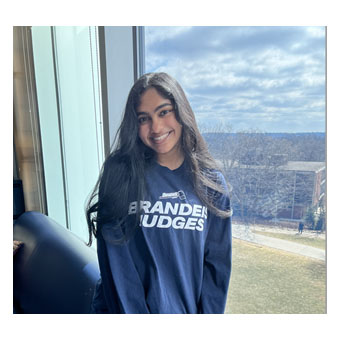 Krupa Sourirajan
Biology Undergraduate Dept. Representative (UDR)
Division of Science Lead UDR
Krupa Sourirajan '23 is a senior majoring in biology and neuroscience with a minor in Hispanic Studies on the pre-med track. When Krupa is not in class, she can be found giving tours with Admissions, doing research in the CoPE lab, or dancing with her dance team, Chak De, in Gosman's dance studio. She also is the public relations chair of the Brandeis South Asian Students Association and has her own earring business called EarringsbyKrups. In her free time, she enjoys playing sports, volunteering with various local organizations, collaging and spending time with her friends. As a Biology UDR, Krupa hopes to help bridge the gap between faculty and students and help create a more close knit academic and social community. If you have any questions, feel free to reach out to Krupa, and she would be more than happy to meet up to help with scheduling/general advice or just to chat!