Combined BS/MS Degree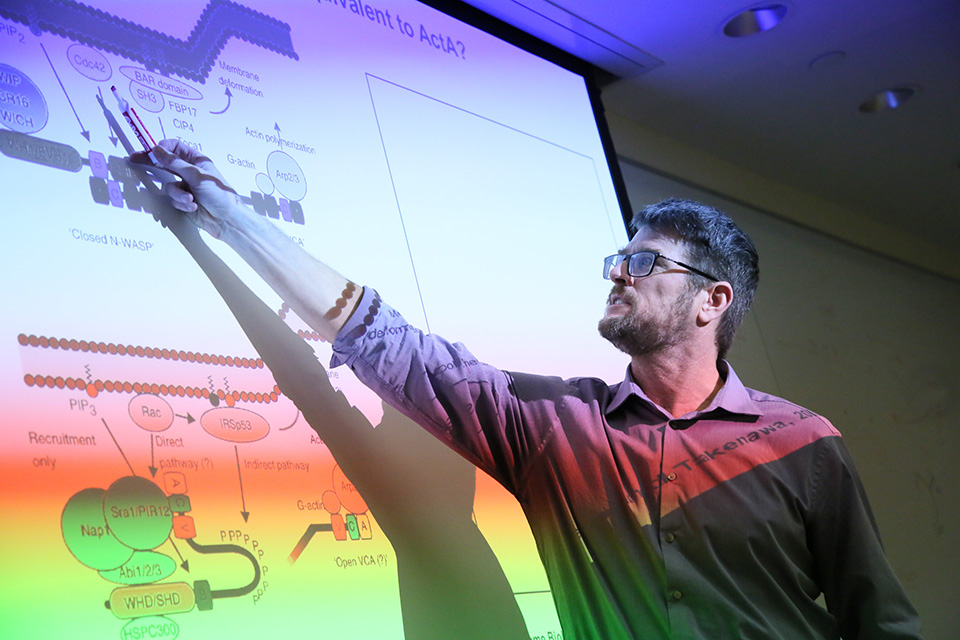 Undergraduate candidates for departmental honors may be admitted to a special four-year BS/MS program upon recommendation of the department. 
To be Eligible
Join a research lab no later than the start of your sixth semester at Brandeis.
Contact and meet with Professor Rachel Woodruff for advising, preferably in or before your fifth semester.
Meet University GPA requirement for eligibility for honors at the end of your sixth semester.
Make significant progress toward completing the required courses by the end of your sixth semester (typically, this includes finishing your junior year with at least 120 credits).
Requirements for the Combined BS/MS in Biology
Complete a total of 38 semester courses (152 credit hours).
Meet all requirements for Bachelor of Science (BS) in Biology (see University Bulletin for details).
Meet all requirements for senior honors in biology (see University Bulletin for details).
Complete three more biology electives than required for the BS, for a total of 9 electives.
At least 6 of the 9 electives must be courses numbered 100 or higher, and completed with a grade of B- or above.
At least five of the 100-level courses must be Biology electives.
A substantial research contribution: successful completion of BIOL 199a and BIOL 199b.
For more information, or to apply to the program, see the University Bulletin and contact Professor Rachel Woodruff.