The Brandeis Molecular and Cell Biology (MCB) Program offers a uniquely collaborative, nurturing, supportive and close-knit community conducting internationally recognized research at the frontiers of molecular, cell, developmental, chemical and neurobiology. 
The goal of our MCB Graduate Programs is to develop creative, rigorous scientists who can identify and pursue novel and important questions. Our programs provide training in cutting-edge techniques, quantitative analysis and communication skills together with deep disciplinary knowledge and a broad scientific perspective. This foundation enables our students to succeed across a wide range of career choices and thrive in the changing landscape of science.
View Virtual Mini Commencement Celebration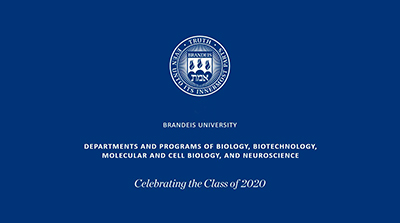 The Biology, Neuroscience, Molecular and Cell Biology, and Biotechnology virtual mini celebration was held on Wednesday, May 27 at 1 PM to celebrate all of the accomplishments of our students. 
The session included words of congratulations, encouragement, and fond memories from several of our students and faculty.  It can be viewed again.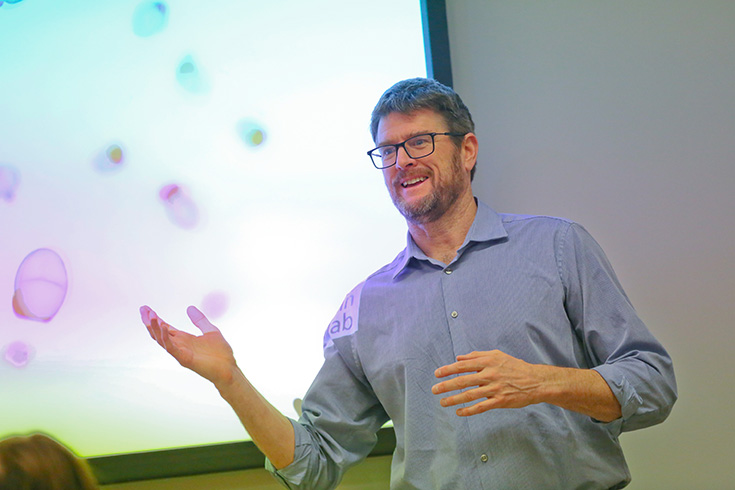 Faculty
Our distinguished faculty include winners of the Nobel Prize, Gruber Prize and Thomas Hunt Morgan Medal, a Howard Hughes Medical Investigator and members of the National Academy of Sciences as well as Searle Scholars, Pew Biomedical Scholars, Sloan Research Fellows, NSF CAREER  and NIH Director's New Innovator awardees.