Featured Alumni
Alumni Spotlight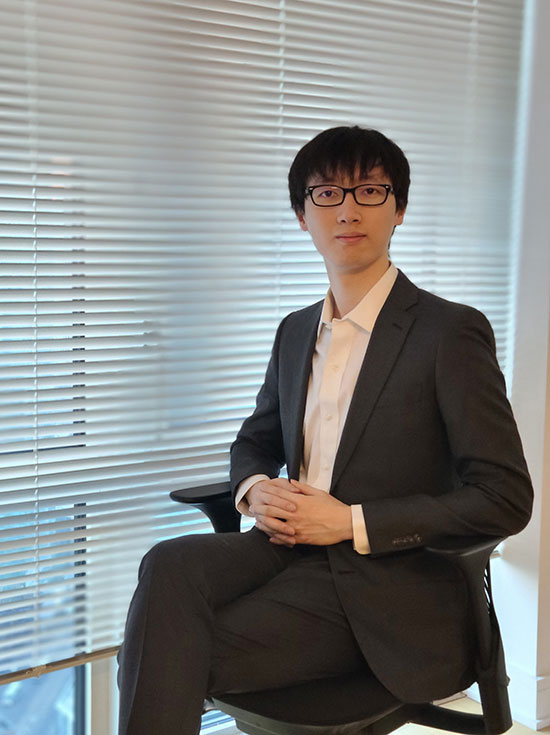 Licheng Shen, Class of 2018
Majors: Business, Economics, Anthropology; Minor: International and Global Studies
Current job title & company: Financial Analyst; Silvan Group
Q: What brought you to the Brandeis Business Program?
A: I took the Bus 6a Financial Accounting with Professor Angell as a cross-listed economics course and found it to be interesting. I decided to take another course in the business department, which was Bus10a with Professor Bayone, and realized that business is something that I am interested. Therefore, I applied for the undergraduate business program and have business as one of my majors.
Q: What was your favorite Brandeis business class and/or professor?
A: Bus10 Business Fundamentals with Professor Edward Bayone. He always had tricks to make students engage with the class. He gave me a real life insight into business and encouraged me to explore further in the real estate industry.
Q: How did the Brandeis Business Program help prepare you for your current job?
A: I currently work for a real estate hedge fund, and it is important to have knowledge of different areas on top of real estate. The curriculum of Brandeis Business Program allowed me to have a good understanding of many subjects such as accounting, private equity, marketing, etc., which prepared me well for my current job.
Q: Where was your favorite study spot on campus?
A: Mandel 2nd Floor
Q: What energizes you about your career?
A: The opportunity to invest in different projects and see them succeed is something motivates me.
Q: Do you believe in a "5-year plan"? Why or why not?
A: Yes, I believe in a "5-year plan". I think it's important to develop a timeline, including some milestones so I can manage my career with goals that I want to achieve.
Q: How do you pick yourself up after making a mistake at work?
A: I always start with assessing the mistake and figuring out the consequences of it. Then, I try to find a way to fix the mistake or at least mitigate the damage. After the mistake is taken care of, I ask myself how this can be prevented in the future. I usually do not feel bad as mistakes can happen in any profession. However, it is important to make sure that the same mistake does not happen again.
Q: What is the best career advice you've heard?
A: "Never sell a bad house. Your reputation is worth more than anything in business"
Q: What is the career highlight that you are most proud of?
A: Received a return offer 2 weeks after my internship started.
Q: What advice would you give to current Business Program students?
A: Learn a computer language.
---
Previously Featured Alumni