BA/MA Program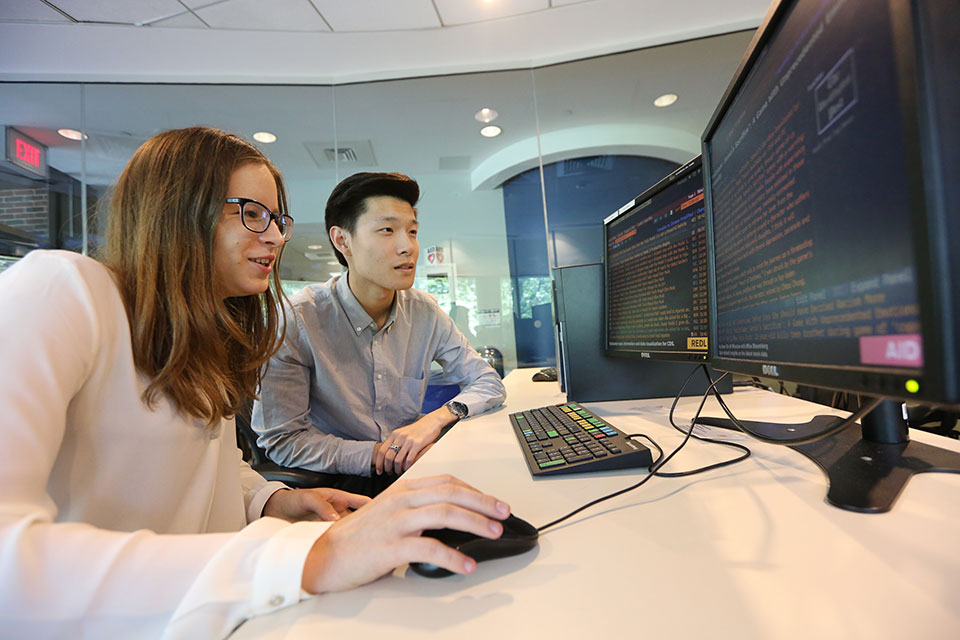 Through this innovative program, Brandeis undergraduates can earn a Bachelor of Arts or a Bachelor of Science degree, plus a Master of Arts in International Economics and Finance (MA), in just five years.
Focused on global economics and finance, the curriculum of the combined BA/MA in business is constantly updated to keep up with our changing world. Classes are taught by senior professionals in the field who bring to life the real-world applications of the concepts they teach.
In addition to our world-class faculty, you will have access to our expansive Bloomberg Lab, which is equipped with the tools you need for financial modeling and data analysis.
You will gain expertise in finance, accounting and economic analysis, as well as in more complex and specific areas such as financial market dynamics, economic modeling, forecasting and evaluation and behavioral influences on markets. Our recent STEM designation reflects our quantitative approach and curricular emphasis on econometrics.
The program offers five areas of specialization:
Applied economic analysis
Data analytics
Financial economics
Marketing
Real estate finance
Why Brandeis?
With the double advantage of a Brandeis education and an intense focus on global economics and finance, you will be supremely equipped to find creative solutions to complex problems in the global economy — and future employers know that. The BA/MA program will prepare you for a career in investment banking, asset management, real estate, startups and more — anywhere in the world. You will be "world ready."