Undergraduate Department Representatives (UDRs) and Advising Information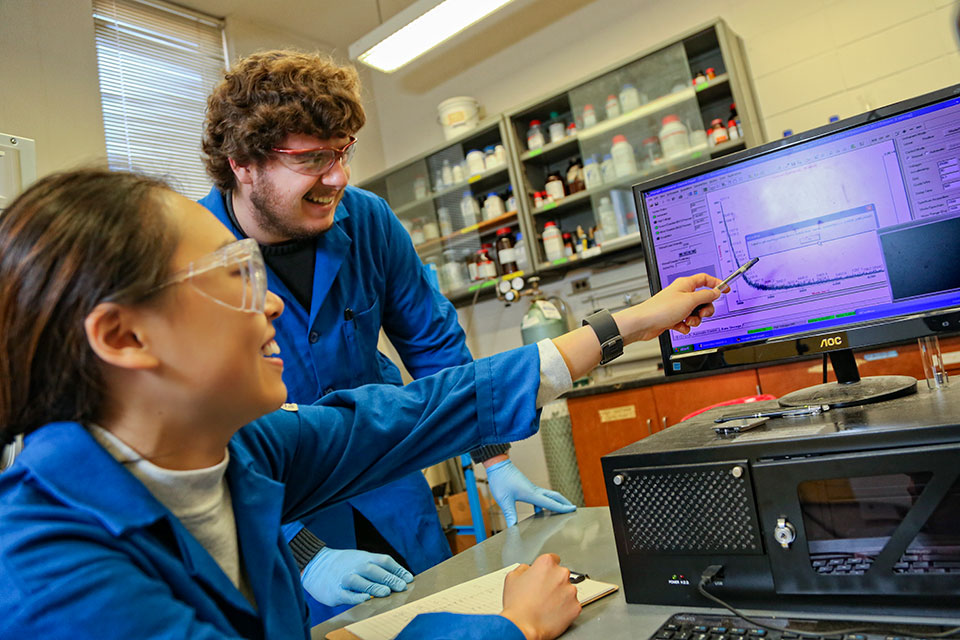 For information about majoring in chemistry, contact:
For information about minoring in chemistry, contact Professor Milos Dolnik.
For information on transferring credit, summer school courses, or first-year placement contact Professor Stephanie Murray.
Our Undergraduate Department Representatives (UDR) should be consulted for information about the chemistry courses, the chemistry major and research opportunities.
For 2023-2024, the UDRs are:
Student Experiences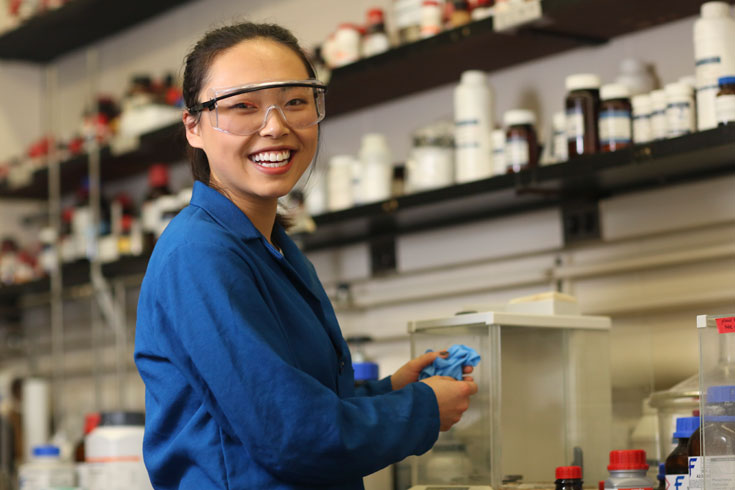 In perfect chemistry with Brandeis
Believe in yourself, embrace change and take a chance on a new adventure.
That's precisely what Yujie Jiang '17 did as a high school student in Beijing when she decided to move to the other side of the world and make Brandeis University her new home.