Courses
Fall 2020 Courses
Highlights
CLAS/ENG 153B: Race Before Race: Premodern Critical Race Studies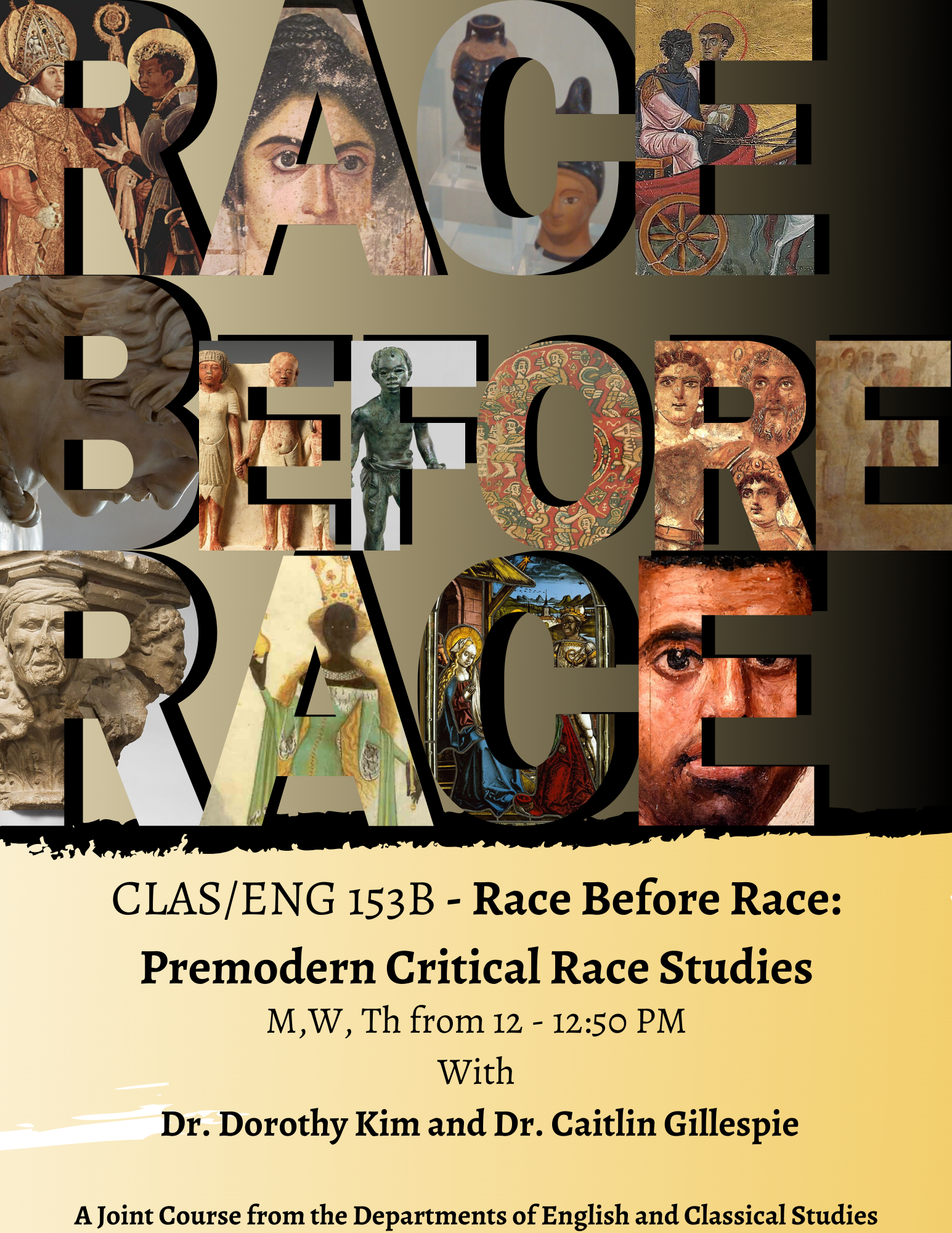 Block E: MWTh 12:00-12:50 p.m.
Professor Caitlin Gillespie and Professor Dorothy Kim
This course provides an introduction to ancient and medieval attitudes towards race and ethnicity through the theoretical lens of premodern critical race studies. Special one-time offering, fall 2020.
 CLAS/NEJS 118A: Queens of the Ancient Mediterranean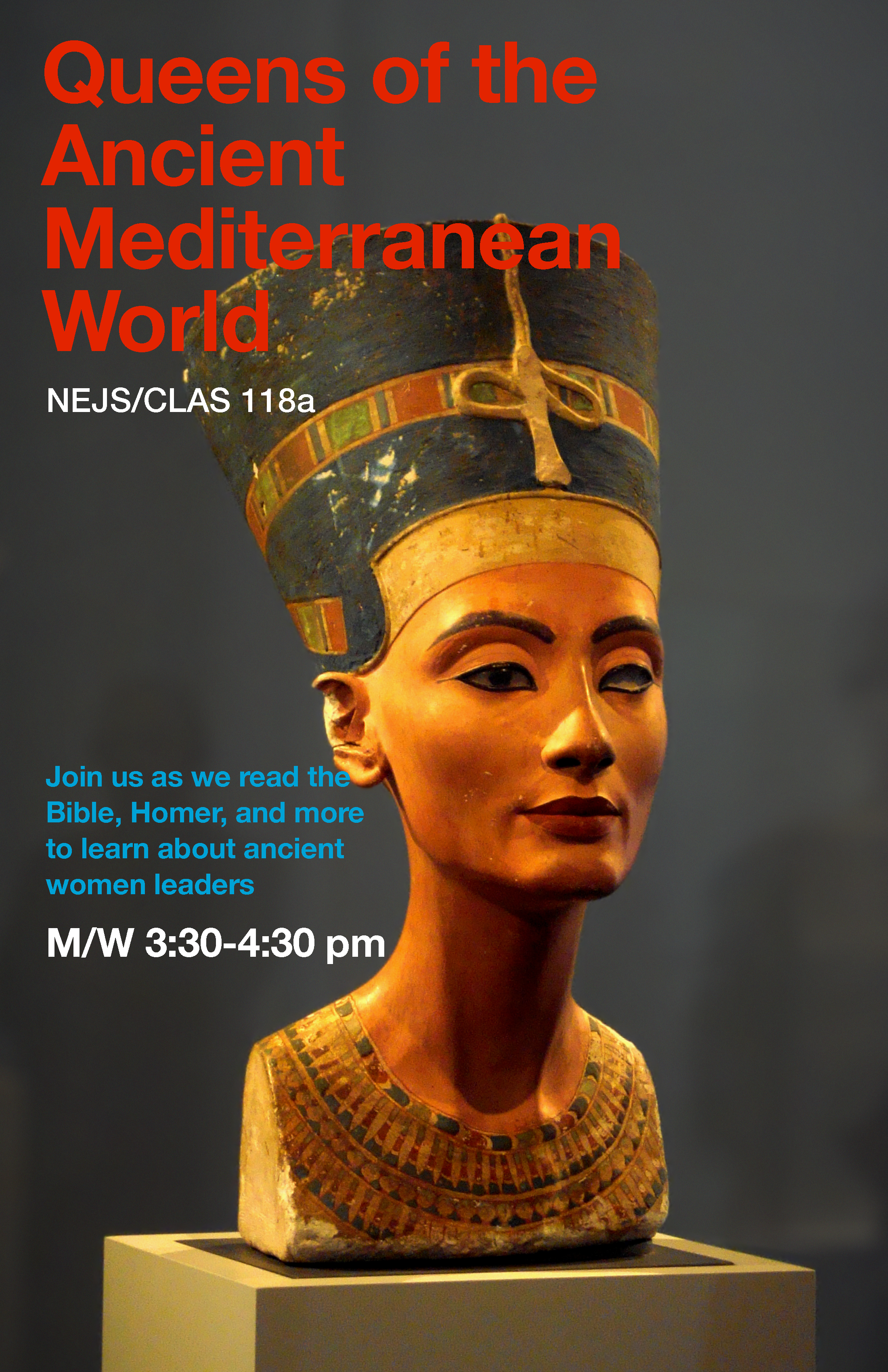 Block L: MW 3:30-4:50 p.m.
Professor Jillian Stinchcomb
This course investigates the depiction of queens in the ancient world in terms of gender, power, difference, and sexuality. Readings include translated Hebrew, Greek, Latin, and Arabic literature, including the Bible and Homer, as well as modern studies on the historical-critical method and academic feminism.
NEJS 130B: Sexuality and Early Christian Communities
Block P: TTH 3:30-4:50 p.m.
Professor Darlene Brooks Hedstrom
This course investigates how Christians (1st-4th C.) contested and reshaped attitudes toward the family gender expectations (for nonbinary persons, men, and women), sexuality, and aging in cities, the countryside, and in monasteries. Readings include the New Testament, early Christian literature, and modern studies regarding the body, sexuality, and theological frameworks for defining how to maintain the Christian body.
CLAS 190B: Ancient Mystery Cults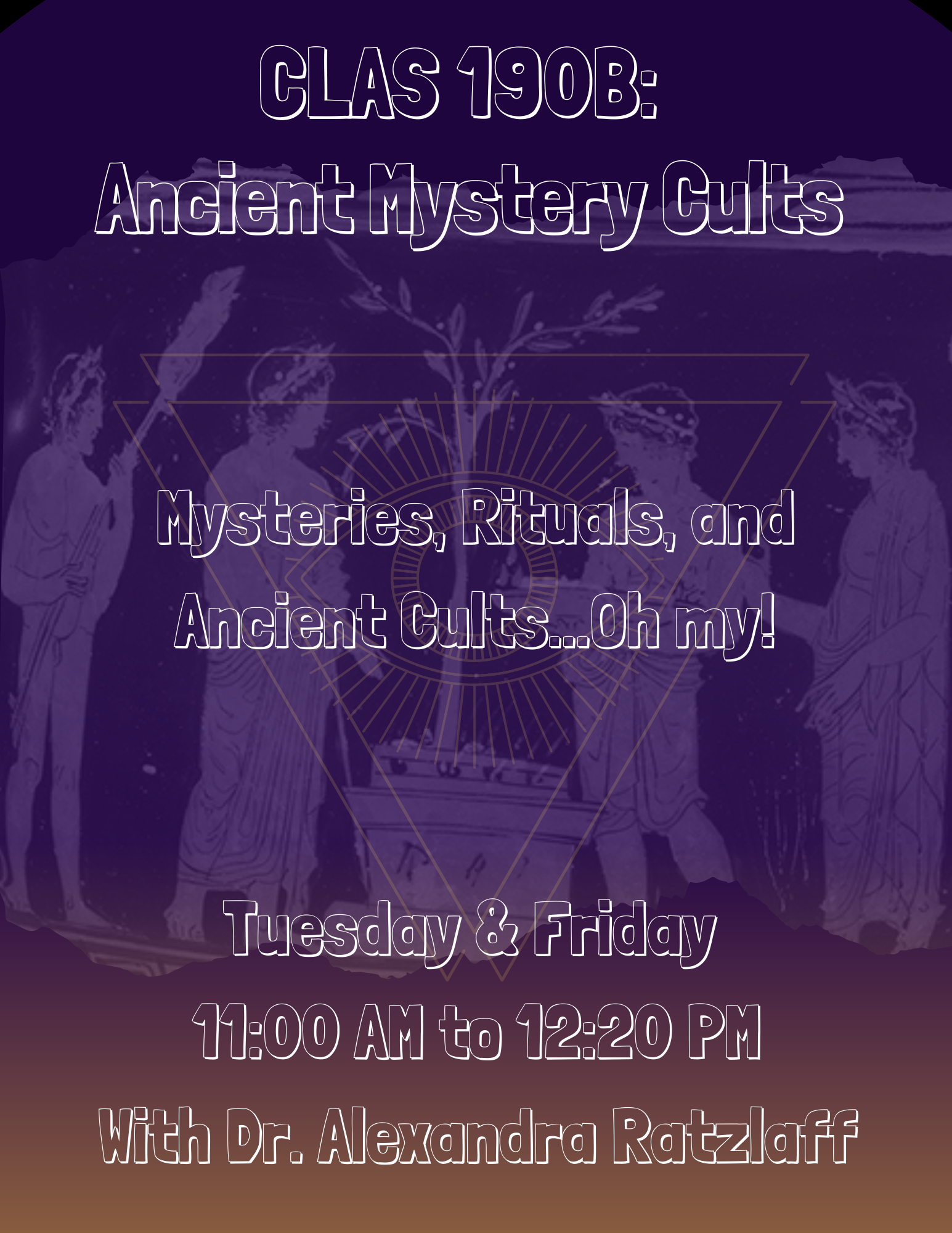 Block H: TF 11:00-12:20 p.m.
Professor Alexandra Ratzlaff
Often shrouded in secrecy, ancient mystery cults appealed to people in ways different from traditional Greek and Roman religion. As indicated by their name, the Mysteries come from the Greek word, mystes, which means "initiate." Membership in the Mystery Cults was based on initiation into rituals, kept secret from the outside world. We rely on the archaeological evidence, myths, and literary references to build an understanding of these cults who offered more personal and individualized experience towards death and the afterlife. In this class, we will explore Mystery Cults across the Mediterranean world, beginning in ancient Greece and ending in the Late Roman Empire. This course provides an exploration of ancient religion its art, architecture, belief systems, origins, and evolution, as well as understanding it in its socio-political and cultural context.

CLAS 133A: The Art and Archaeology of Ancient Greece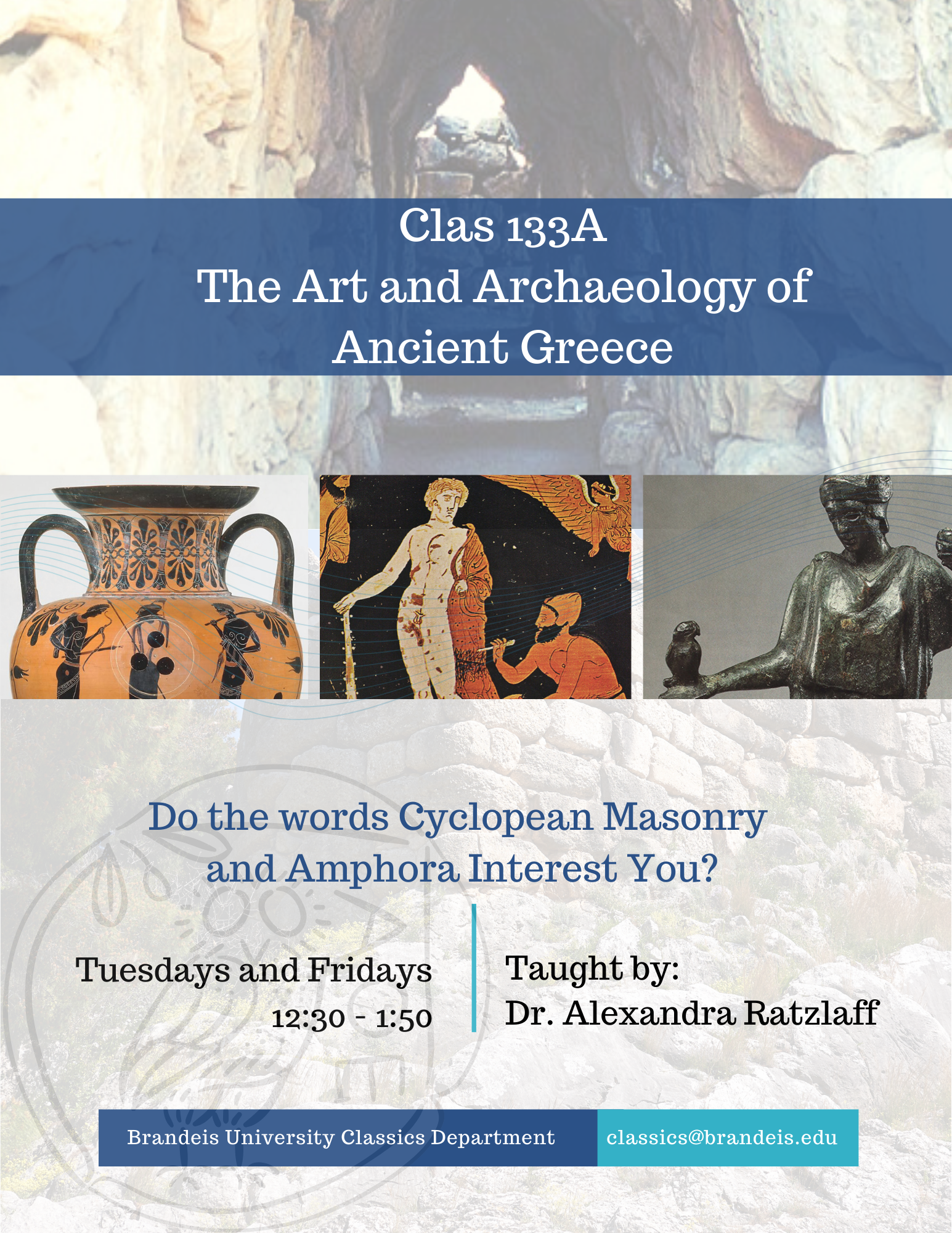 Block J: TF 12:30-1:50 p.m.
Professor Alexandra Ratzlaff
This course surveys the main forms and styles of Greek art and architecture from the Bronze Age through the Hellenistic period in mainland Greece and on the islands of the Aegean. Archaeological remains and ancient literary evidence help explore the relationships between culture, the visual arts, and society.