Upcoming Events
2022-2023 Events
Summer Excavation and Research Symposium
October 14, 2022
All students are encouraged to join our annual student symposium on research, excavations, and projects from the previous summer! We will be meeting in Mandel 303 on Friday, October 14th at 12:00 PM.
Archaeology Day
October 29, 2022
Please join us for our annual Archaeology Day celebrations as part of the University's Family Weekend on Saturday, October 29th from 10:00 AM to 12:00 PM. We will be offering family friendly activities of an artifact touch cart and archaeology dig bins for the full two hours. We will also be hosting a speaker panel from 10:00 AM to 11:00 AM.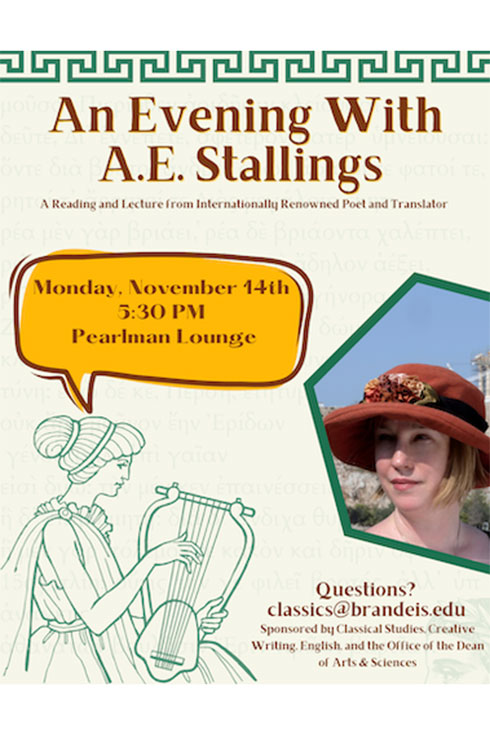 An Evening with A.E. Stallings
November 14, 2022
Join us for an Evening With A.E. Stallings on Monday, November 14th at 5:30 PM in the Pearlman Lounge. This will be a poetry reading and lecture from renowned poet A.E. Stallings.
Dr. Angela Kim Harkins
December 1, 2022
More Details TBA
2021-2022 Events
---
2021-2022 Graduate Student Conference: "Ancient Worlds, Embodied: Identity, Society and the Human Body in Antiquity", April 8th-9th, 2022