Upcoming Events
2019-2020 Events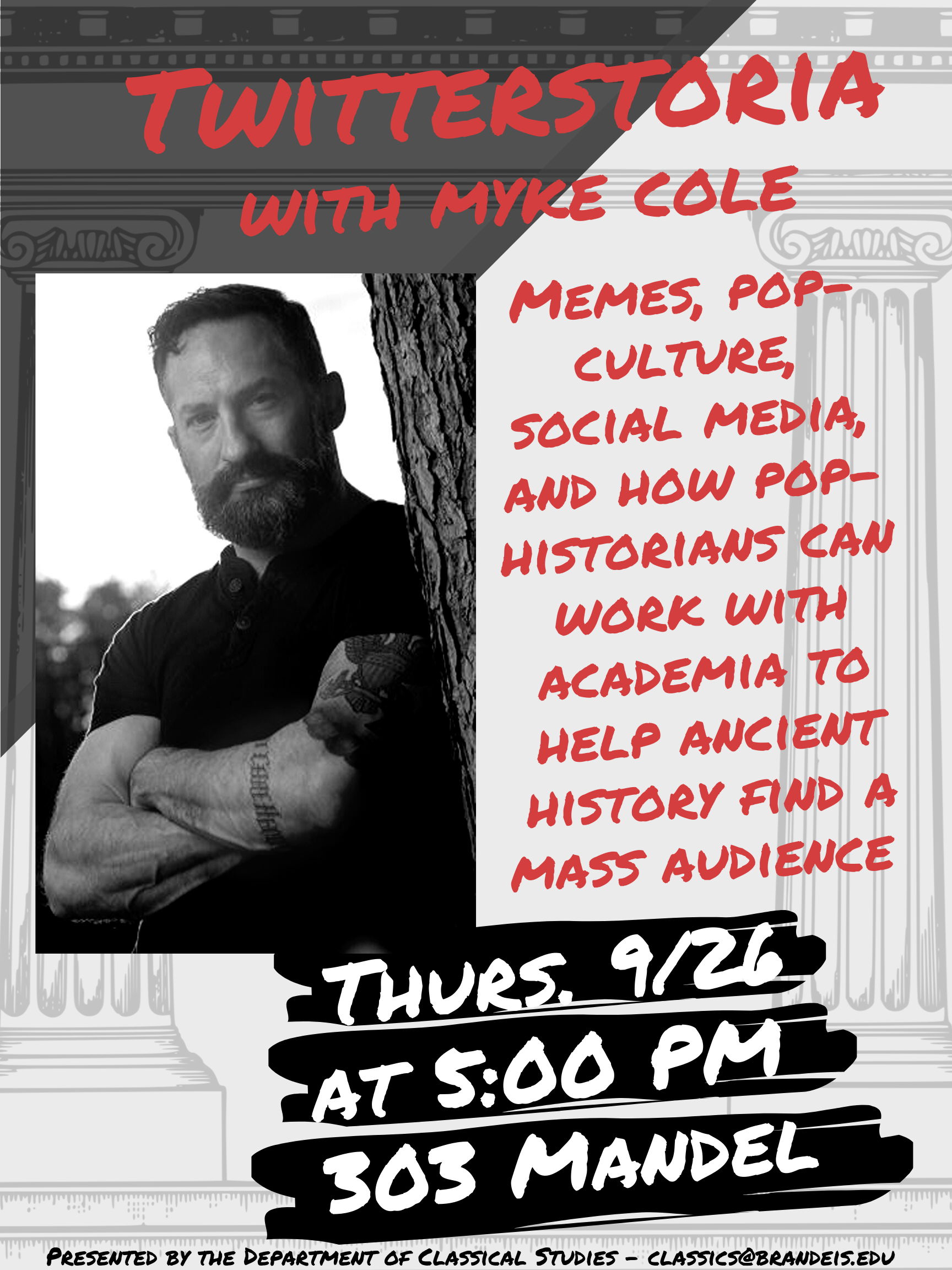 Twitterstoria
September 26, 2019
Myke Cole
5-6:30 p.m. in 303 Mandel
Twitterstoria: Memes, pop-culture, social media, and how pop-historians can work with academia to help ancient history find a mass audience.
Myke Cole is an amateur historian and the author of Legion Versus Phalanx (Osprey). His historical writing has also appeared in The New Republic, The Daily Beast, and Ancient Warfare. His new book The Bronze Lie: Shattering the Myth of Spartan Warrior Supremacy is coming from Osprey in 2020.
Myke is also the author of nine fantasy novels and a forthcoming military sci-fi novel. He is an investigator on TV, hunting fugitives on CBS' Hunted and UFOs on Discovery's Contact. 
He has a long career in intelligence, the military, and law enforcement. He's built a substantial following on Twitter, where he works to engage fans of his novels and TV work with ancient military history.
Summer Research and Excavation Symposium
October 10, 2019
Please join us on October 10th at 5:00 PM in Heller G3 as we give the floor to our wonderful students to share their summer research and excavation experiences!
Archaeology Day
October 19, 2019
Prof. Daniel Libatique
October 24, 2019
Prof. Matthew Newman
December 5, 2019