Graduate Conference
Ancient Worlds, Embodied: Identity, Society, and the Human Body in Antiquity
Department of Classical Studies, Brandeis University 
Annual
Graduate
Conference

Keynote Speaker: Dr. Debby Sneed, Lecturer at California State University, Long Beach
Conference Date: April 8th - 9th, 2022
To register, fill out our Google form prior to the event.
If you would like to attend our conference virtually, join us via Zoom.
The Brandeis University Graduate Department of Ancient Greek and Roman Studies is excited to introduce our annual graduate conference, entitled "Ancient Worlds, Embodied: Identity, Society and the Human Body in Antiquity." In this year's conference, we hope to provide a platform for the exploration of ideas related to the human body through the examination of textual, visual, and material evidence from the ancient world. The intention of this conference is to engage with the human body through a range of disciplines as it impacted societies in antiquity. We are fortunate to offer numorous papers that explore the human body as it appears in ancient literature, artistic presentations, and archaeological excavations, delivered by graduate students from a variety of universities.
Schedule of Presentations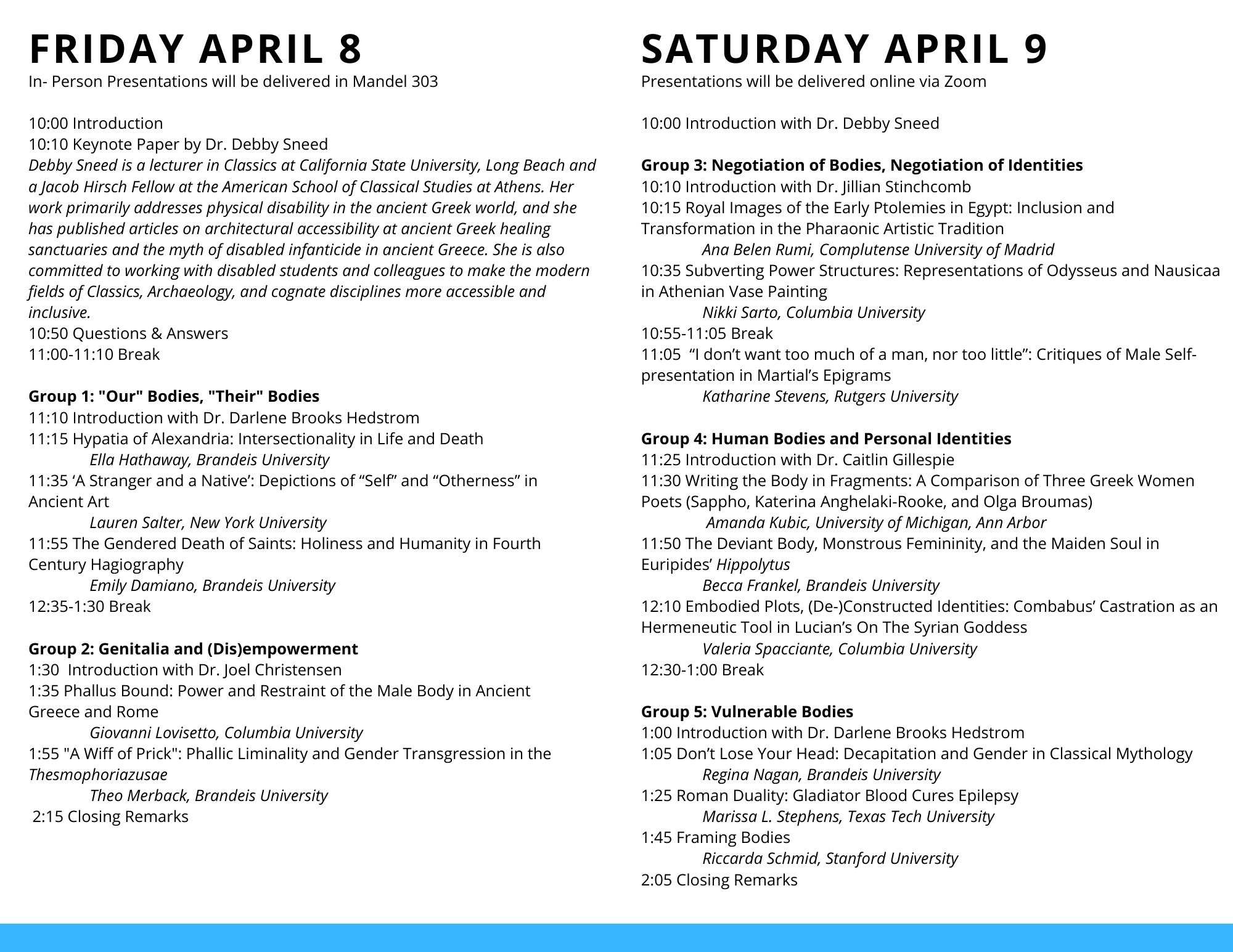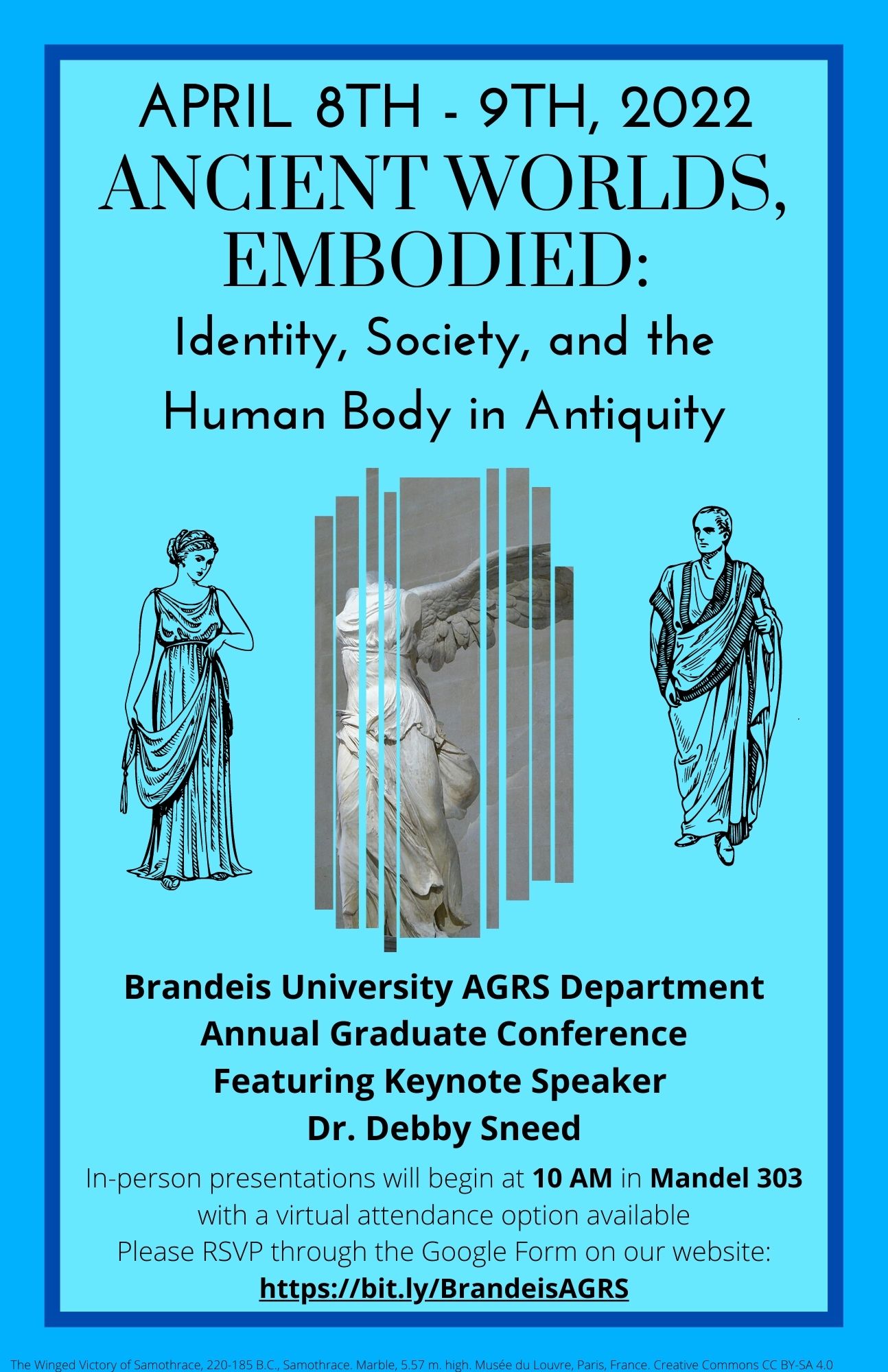 Keynote Speaker: Dr. Debby Sneed, Lecturer at California State University, Long Beach
Presenting: "A Body Lived Through: Disability and Embodiment in Ancient Greece"
In ancient world studies, we generate bodily status for all sorts of tangible things: painted vases and sculptures, for example, can be discussed in terms of embodiment, agency, and biography. The human body, though, is sometimes abstracted and metaphorized, disconnected from the reality of a life lived through the body. In this talk, I propose that disability studies and critical disability theory present an opportunity to rethink and reframe our understanding of embodiment and identity in the ancient world. The human body is always contingent, always either disabled or temporarily non-disabled, and a disability analysis grounds our understanding of the human body in that reality. It forces us to refocus our understanding of the relationships between the body and its real and imagined environs and encourages us to recognize representations of the body as having both aesthetic and ethical dimensions that are simultaneously separate and mutually reinforcing. A disability analysis reminds us of the multiple gaps that we must overcome—between representation and reality, ancient and modern—and articulates how each gap effects an opportunity for erasure and marginalization.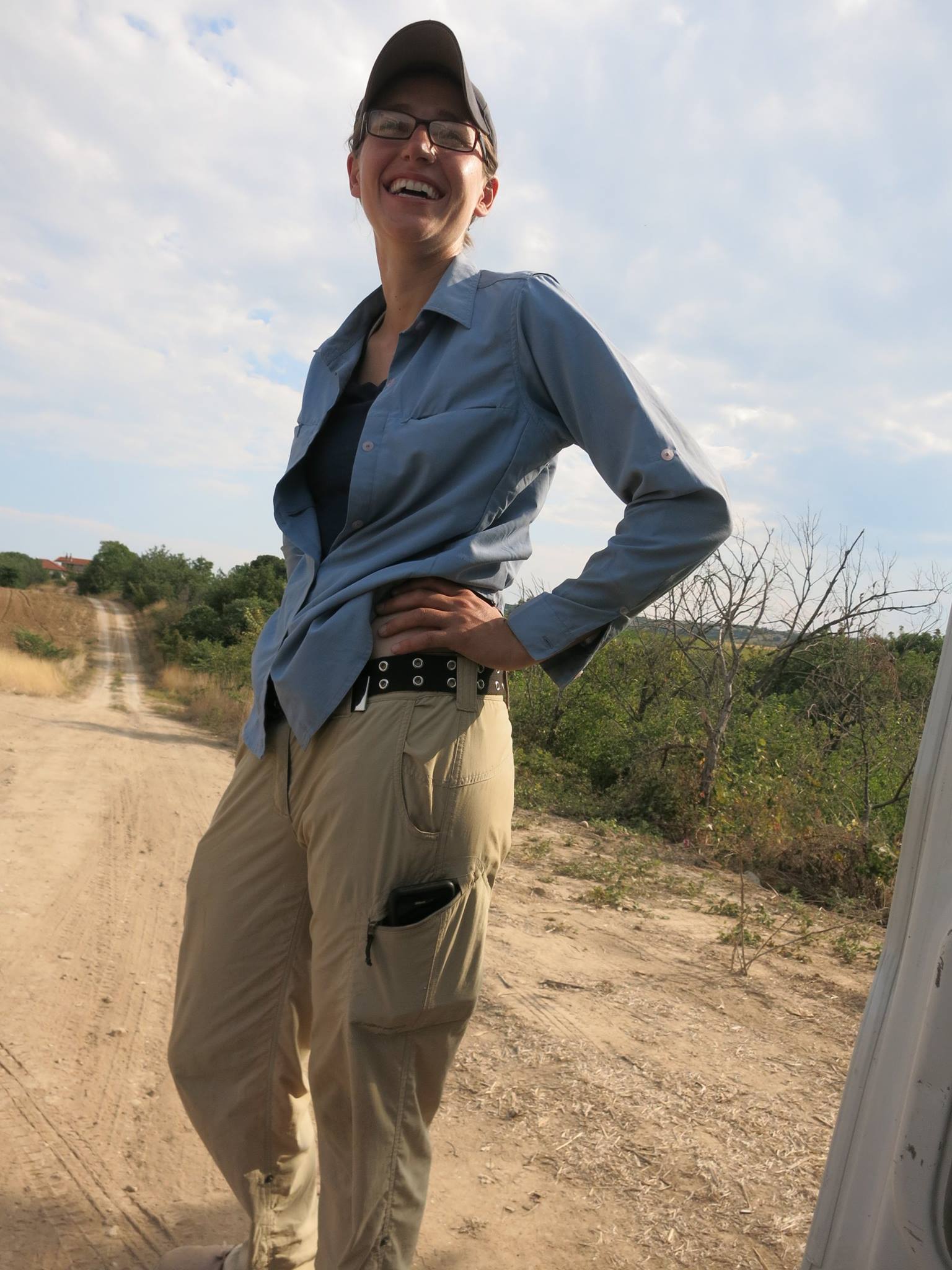 Debby Sneed is a lecturer in Classics at California State University, Long Beach and a Jacob Hirsch Fellow at the American School of Classical Studies at Athens. Her work primarily addresses physical disability in the ancient Greek world, and she has published articles on architectural accessibility at ancient Greek healing sanctuaries and the myth of disabled infanticide in ancient Greece. She is also committed to working with disabled students and colleagues to make the modern fields of Classics, Archaeology, and cognate disciplines more accessible and inclusive.