Current Graduate Students
Kelly Ahrens
Other Degree(s): Stony Brook University, State University of New York 2018, B.A. in Anthropology and History
Research interests: Cultural hybridity; religious syncretism; historical archaeology; cultural diffusion and cosmopolitanism in the Hellenistic Ancient Near East
Personal interests: Reading, travelling, hiking, photography, singing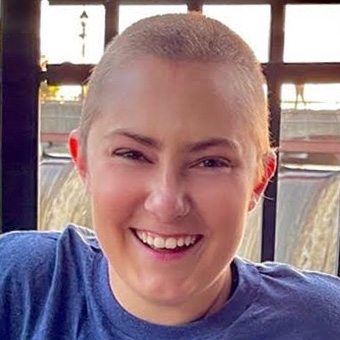 Mary Beth Arendash
Other Degree(s): Kalamazoo College, B.A., 2019: Classics and History with a concentration in Medieval History
Research interests: Bronze Age Greece and cults of masculinity/war prize; women's medicine in the ancient world; Homeric pedagogy and classical pedagogy
Personal interests: Skiing (waterskiing and snow skiing), photography and drawing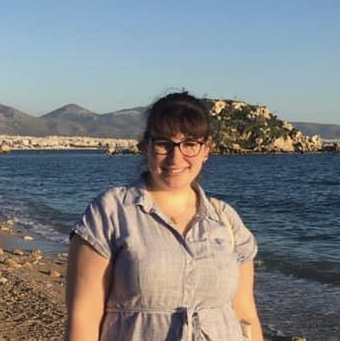 Morgan Barnett
Other Degree(s): BA in classical studies with a concentration in language from the college of Wooster 2021
Research interests: Women and gender representation in the Greco-Roman world, ancient magic and witchcraft both the 'actual practice' and the use in myths and stories
Personal interests: Hiking, reading, crocheting, figure skating, and dnd/renfairs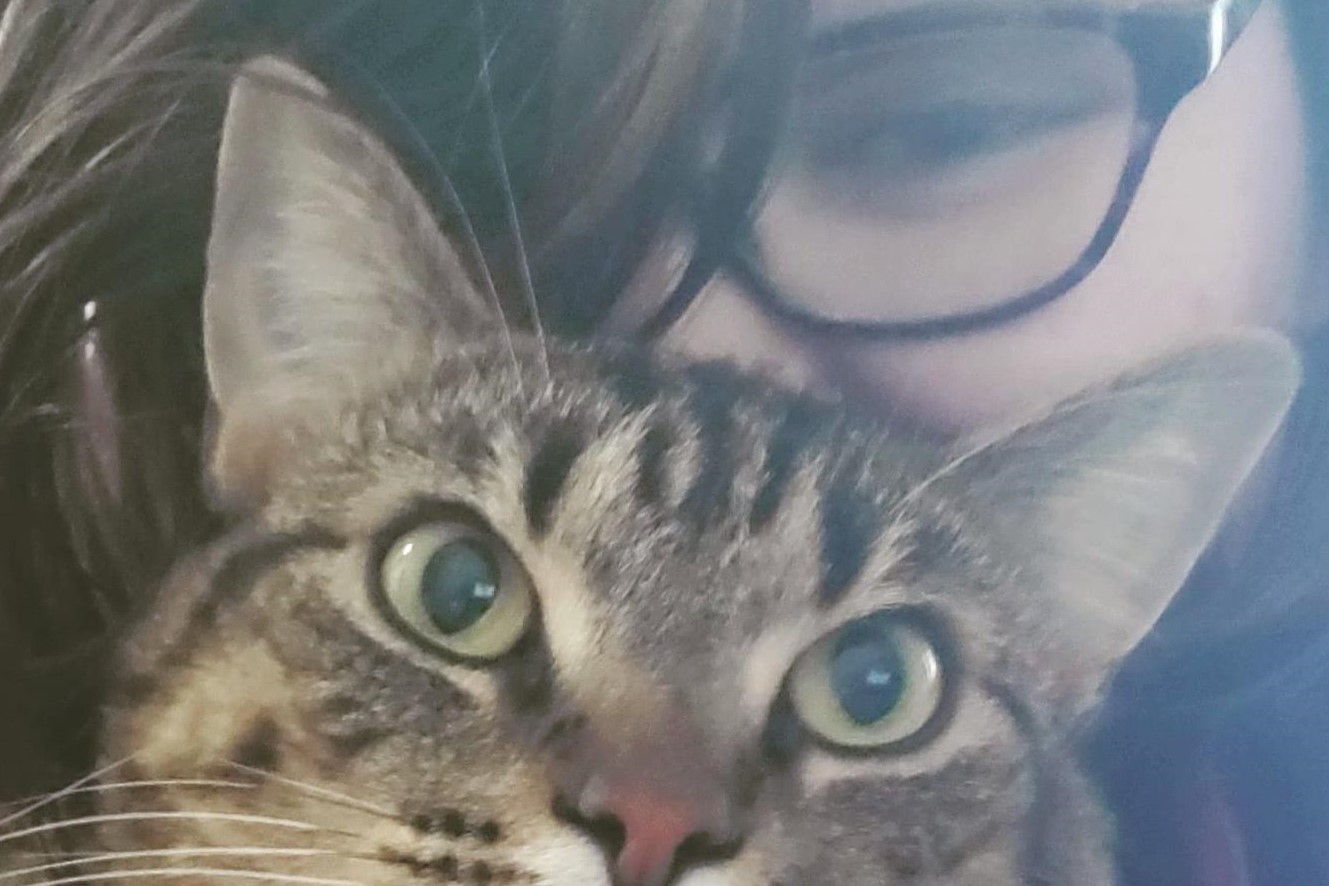 Rachael Cahoon
Other Degree(s): Radford University 2020, B.A in history and B.A in Philosophy & Religious Studies
Research interests: Sexuality in the ancient world, sexuality in myth, infertility in the ancient world, human sacrifice in the ancient world
Personal interests: playing with my cat Stella, video games, singing
Nicole Constantine
Other Degree(s): Loyola University Chicago 2016, B.A. in history and B.S. in anthropology. University of Haifa 2018, MA in maritime civilizations.
Research Interests: Coastal and maritime archaeology; Mediterranean maritime networks; Hellenistic and early Roman ceramics; digital humanities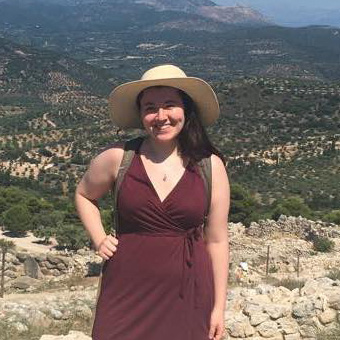 Emily Damiano
Other Degree(s): Boston University 2019, B.A. in History and Ancient Greek & Latin
Research Interests: Roman history; gender dynamics; dynasty; Roman historians; medieval history; masculinity and femininity
Personal Interests: Cooking, beading, creative writing, and exploring the city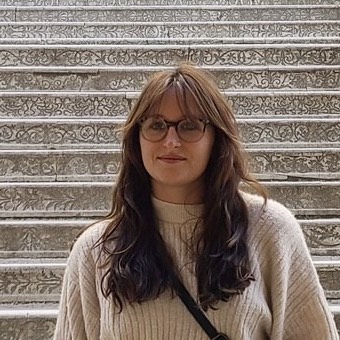 Bella deVito-Brown
Other Degree(s): BA in Classical Studies with a minor in Anthropology, University of Massachusetts Boston 2021
Research Interests: Comparative Mythology; Bronze Age Mesopotamia and Mediterranean; understanding cross-cultural contact using mythology and archaeology; historical Archaeology
Personal Interests: Baking, reading, music, art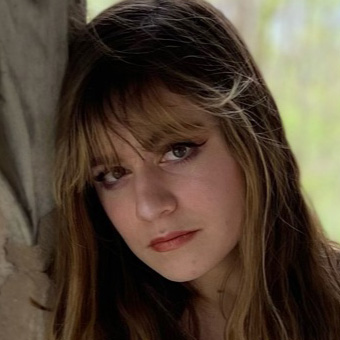 Becca Frankel
Other Degree(s): B.A. in Classics (Philosophy and Literature) and Creative Writing from Sarah Lawrence College 2021
Research Interests: Intersection of Classics and the Alt-Right, Classical Reception in FanFiction and Fan-Works, Platonic Philosophy, Euripides' Hippolytus, Classics and Accessibility
Personal Interests: Reading Speculative Fiction, Writing, Singing
Michelle Heeman
Other Degree(s): The College at Brockport, State University of New York 2018, B.S. in Anthropology and History
Research Interests:
cultural hybridity on the periphery of the Graeco-Roman world; the Roman Near East; imperialism; conflict heritage; antiquities trafficking
Patrick Leary
Other Degree(s): University of Massachusetts-Boston, BA in Anthropology and Classical Studies
Research Interests: Mediterranean Art and Archaeology, Ritual and Religion in the Ancient World (Mystery Cults, Stephanitic Games, Greek Sanctuaries), Archaic and Classical Greek History, Funerary Archaeology
Personal Interests: The Ocean, Film, Hiking, Celtics, Patriots, and Arsenal F.C.
Christopher Makauskas
Other degree(s): BA in History with a minor in Classical Civilizations - University of North Florida, 2019; 2019 DEIS scholarship recipient
Research interests: Development of ancient religion in Greece; trade networks, mystery cults, economic ties
Personal interests: Poetry, gaming, reading and writing. I would like to become a teacher after graduation. 
Sean Mao
Other degree(s): University of California: San Diego, B.A. in History
Research interests: Ancient biography, historiography, cultural identity
Personal interests: Reading, hiking, listening to music
Regina Nagan
Other Degree(s): BA in Ancient Studies and Art History from Mount Holyoke College
Research interests: Classical mythology and religion, Greek and Roman art history, Aeschylean tragedy, Hannibal's elephants
Personal interests: Fencing, baking, graphic design, collecting antiques, languages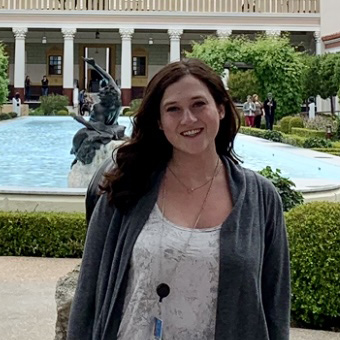 Carlee Unger
Other Degree(s): University of California, Los Angeles 2017, B.A. in Classical Civilizations and Art History; Northwestern School of Professional Studies expected 2022, Certificate in Museum Studies
Research interests: Museum studies, Roman art and archaeology, material culture, archaeological law and ethics
Personal interests: Dance, equestrian, and travel
Lizbeth Weiss
Other Degree(s): University of Massachusetts-Amherst 2016, B.A. in Anthropology and B.A. in Classical Archaeology
Research Interests: Religion in Ancient Rome and Greece; how integrated religions and cults affected Greek and Roman mythology; pottery
Personal Interests: Broadway, embroidery, sketching, reading, video games (the very few I am not terrible at)