Undergraduate Departmental Representatives
Each undergraduate departmental representative serves as a resource and representative for fellow majors and minors and potential majors and minors, and brings student concerns and/or ideas to the program faculty. They also provide feedback to the program chair, undergraduate advising head and faculty regarding scheduling problems, course offerings, etc., and help organize events for majors, minors and other interested students.
2021-22 UDRs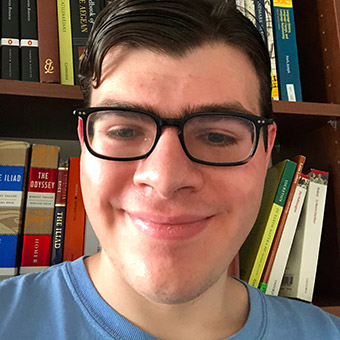 Eric Blum
Undergraduate Departmental Representative
Eric Blum is a junior from New York City, majoring in Classical Studies. He has been granted a Jerome A. Schiff Undergraduate Fellowship for the 2020-21 academic year to study the usage of particles in Greek Epic. His research interests center around Homer, focused particularly on applying linguistic methods to the study of Greek poetry, as well as the larger Indo-European poetic corpus. Proficient in Ancient Greek and Latin, he is also familiar with Hittite. Additionally, he maintains a growing interest in James Joyce and his classical influences.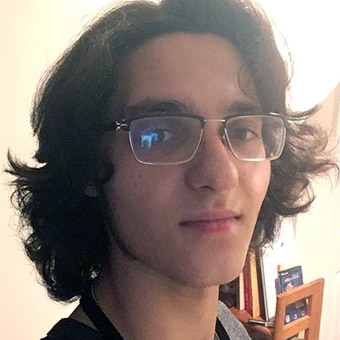 Draken Garfinkel
Undergraduate Departmental Representative
Draken Garfinkel, Class of 2023, double majors in Economics and Classical Studies, the majority of his academics focusing on the interplay between these two deceptively connected disciplines. Proficient in Latin, he takes Attic Greek and intends on picking up a third language before graduation. Always with an open mind, Draken seeks out understanding in all parts of his life, even if that means altering his beliefs or opinions. Other than research, he holds a position on Brandeis Hillel's Masorti board, reads often and greatly enjoys exercise, cooking and strategy games. His current goals as UDR are to promote integration between Classical Studies and other departments as well as establish Classical Studies-related extracurricular activities.