Agnieszka Holland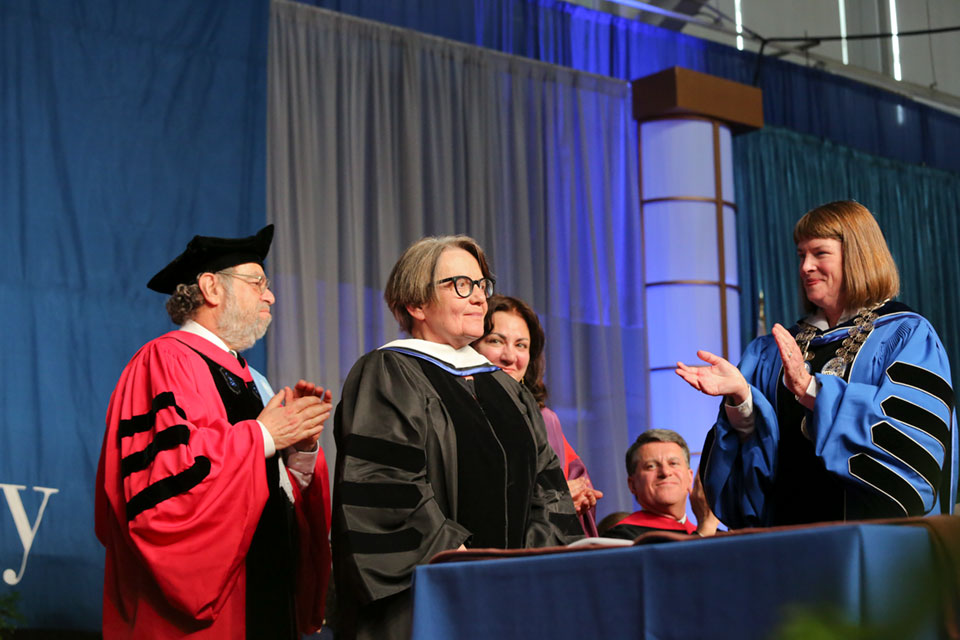 Director and screenwriter Agnieszka Holland, currently the first female chair of the European Film Academy, is the creative force behind many heralded films, including three nominated for Academy Awards.
A native of Warsaw, Poland, Holland graduated from Prague's Film and TV School of the Academy of Performing Arts in 1971. Her first feature film as a director was "Provincial Actors" (1978), which won the Critics Prize at the 1980 Cannes Film Festival. A centerpiece of the "cinema of moral disquiet," the film was inspired by the Polish people's growing opposition to the Communist Party. She also directed "A Woman Alone" (1981), a look at how desolate Polish life could be.
In 1981, after martial law was declared in Poland, Holland immigrated to France. Over the next decade, two of her films received Academy Award nominations: "Angry Harvest" (1985) for best foreign-language film and "Europa Europa" (1990) for best adapted screenplay. The latter film, which tells the story of a Jewish boy who survives the Holocaust in Germany by pretending to be Aryan, also won a Golden Globe for best foreign-language film.
Holland's subsequent films include "Olivier, Olivier" (1992); "The Secret Garden" (1993); "Total Eclipse" (1995); "Washington Square" (1997); "The Third Miracle" (1999); the HBO production "Shot in the Heart" (2001); "Julie Walking Home" (2002); "Copying Beethoven" (2006); and "Burning Bush" (2013), a three-part mini-series for HBO Europe.
In 2012, Holland's film "In Darkness," a true story about a group of Polish Jews who hid in their town's sewers to escape the Nazis, earned her a third Academy Award nomination, for best foreign-language film.
In addition to her film credits, Holland has directed episodes of acclaimed TV series such as "The Wire," "Treme," "The Killing" and "House of Cards."
Elected chair of the European Film Academy in 2014, Holland has just finished shooting a crime thriller, "Game Count," in Poland.