Jack Whitten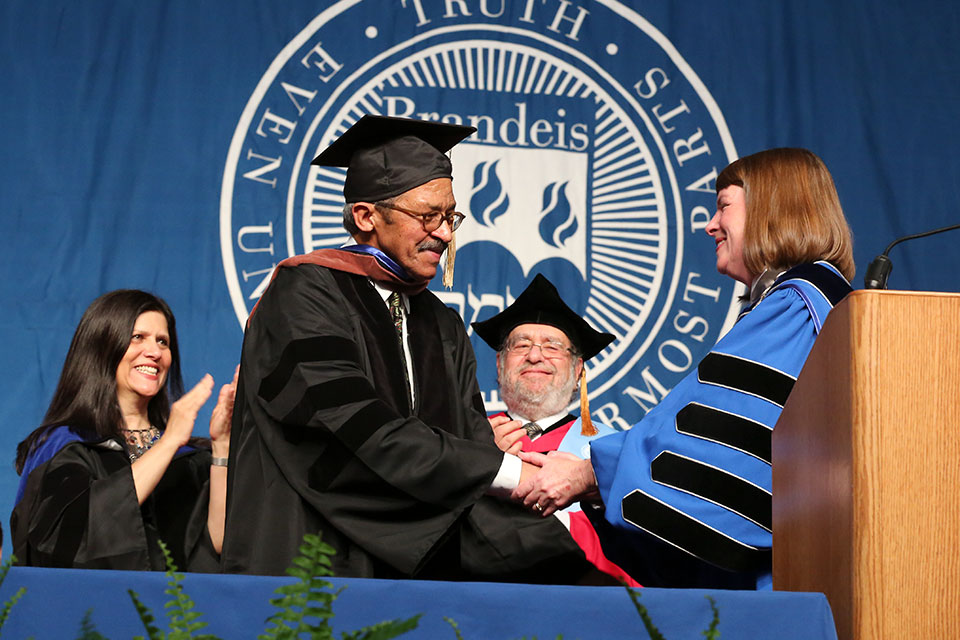 Pre-eminent abstract painter Jack Whitten has produced an indelible body of work that represents a brilliant convergence of creativity, experimentation and political activism.
Born in 1939 in Bessemer, Ala., where his mother was a seamstress and his father a coal miner, Whitten enrolled as a pre-med student at Tuskegee Institute in 1957. While there, he embraced two great passions that changed his life's journey. First, after hearing Martin Luther King Jr. speak during the Montgomery bus boycott, he dedicated himself to the civil rights movement.
Second, he threw himself into making art. Following a brief stint studying art at Louisiana's Southern University, he enrolled in Cooper Union, in New York City, earning a bachelor's in fine art in 1964.
Inspired by abstract expressionism throughout the 1960s, Whitten began experimenting with the material qualities of acrylic paint, an investigation that continues to this day. In the 1980s, he created collaged acrylic "skins." More recently, he constructs mosaic-like canvases using tiles crafted from paint.
After witnessing the destruction of the World Trade Center towers from the street outside his Tribeca studio, Whitten — long a believer in abstract painting's capacity to address political issues — created a somber monumental painting, "9.11.01." Into it he incorporated crushed bone, blood, glass and ash, as a memorial to the lives lost on Sept. 11.
In 1974, Whitten had a landmark solo exhibition at the Whitney Museum of American Art. Forty years later, the Museum of Contemporary Art San Diego organized a major retrospective of his career that later traveled to the Wexner Center for the Arts and the Walker Art Center.
Whitten's work is represented in the collections of the Museum of Modern Art, the Metropolitan Museum of Art, Tate Modern and Brandeis' Rose Art Museum, among many others.