Julieanna L. Richardson '76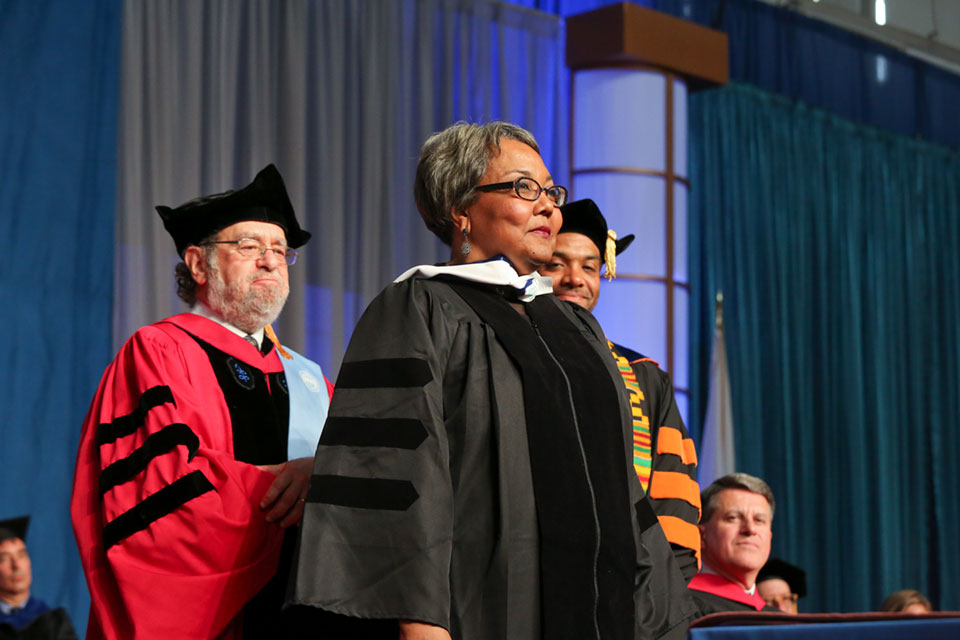 Julieanna L. Richardson '76 is the founder and executive director of The HistoryMakers, an educational nonprofit dedicated to preserving, developing and showcasing video oral histories of African-Americans. Through The HistoryMakers, the largest archival project of its kind in the world, she is adding seldom-heard voices to the telling of America's story. Her work establishes a more inclusive, resonant and accurate historical record, for us and for generations to come.
Richardson first experienced the power of oral history while doing independent research on the Harlem Renaissance as an American studies and theater arts major at Brandeis. Interviewing people about their lives "made history really come alive for me," she says.
A graduate of Harvard Law School, Richardson worked as a corporate lawyer before establishing the Chicago Cable Commission, the city's regulatory body, while serving as cable administrator at Chicago's Office of Cable Communications. She went on to found Shop Chicago, a regionally based home-shopping channel, and then started her own production company, SCTN Teleproductions.
In 1999, Richardson founded The HistoryMakers. To date, the nonprofit has videotaped more than 2,700 interviews with unsung and well-known African-Americans, capturing more than 9,000 hours of oral history. The growing list of HistoryMakers includes Gen. Colin Powell; children's advocate Marian
Wright Edelman; poet Maya Angelou; Barack Obama, interviewed when he was an Illinois state senator; and 211 of the nation's top African-American scientists.
Two years ago, the Library of Congress announced it would serve as The HistoryMakers' permanent repository.
Richardson sits on the Honors Council of Lawyers for the Creative Arts, and in 2011 was appointed to the Comcast NBCUniversal National African-American Advisory Council. In 2014, Black Enterprise magazine awarded Richardson the Legacy Award, its highest recognition of women's achievement. That same year, she was profiled in the documentary "The Boomer List," part of the PBS series "American Masters."