Current Students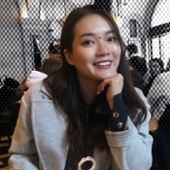 Jena received her BA in Foreign Languages and Literature at National Tsing Hua University in Taiwan. She also did multiple exchange programs, in the US, Germany, and Hong Kong. After graduation, Chen worked as a project manager. And now she's decided to come back to her passions, linguistics, and hopes to build upon her experiences in the industry to build better products that connect human and technology.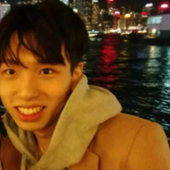 Shan double-majored in Math and Japanese, lacking only one course to finish a Linguistics minor from St. Olaf College. He did research in applied linguistics and sociolinguistics during his undergraduate studies which helped him make the decision to come to Brandeis to enhance his computational skills.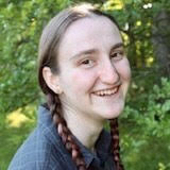 Ginger earned a BA from Wheaton College in Massachusetts with a major in German and an independent major in computational linguistics and is excited to be able to more deeply explore the intersection of linguistics and computer science at Brandeis. In her free time she likes to play ukulele.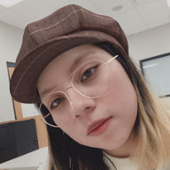 Lucy De La Cruz
CL MS Student
Lucy received her BA in Linguistics with a minor in Korean at the University of Mississippi. Growing up, she learned that language and technology play a big role in human communication. Lucy's goal is to be able to use my knowledge in language and expand my understanding of technology through Computational Linguistics in order to build a better connection between people and computers.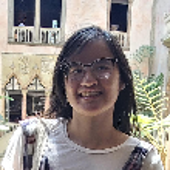 After being a research assistant in her undergraduate university linguistics lab, Gaby became interested in applying her linguistics knowledge in a multidisciplinary approach and discovered that computational linguistics was exactly the field where she could accomplish that. At Brandeis, she hopes to improve her computational skills and gain more knowledge so that she can get a career in the industry and help improve current technologies to better serve all people. Her hobbies include reading books and comics.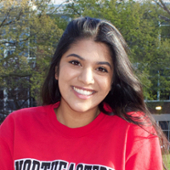 Aparna earned her BS in Linguistics with minors in Psychology and Computer Science at Northeastern University. She has worked in the Boston area at a voice AI startup, and continues to work as a Linguist on endangered language preservation at Northeastern, focusing on the Cherokee language of Oklahoma. She has a passion for linguistics, specifically in the areas of semantics and language preservation. During her time at Brandeis, she hopes to refine her computational skills in order to contribute to projects that can help speakers of endangered languages.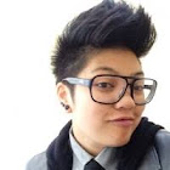 Tawny Lynne Ferraro
CL MS Student
Tawny earned her BA at California State University, Northridge with a double major in Linguistics and Asian American Studies. She has worked as an English Language Instructor in Japan and as a Processing Engineer for a legal discovery company. She aims to fuse her love of language together with her programming experience to help drive the field of Computational Linguistics forward.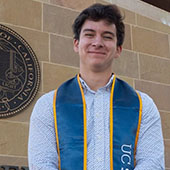 Parker earned his BA in Linguistics at UC Santa Barbara. After discovering a sub-field where he could combine his fascination of language with a love of programming, he became obsessed with Computational Linguistics. He is particularly interested in the fields of syntax, machine learning, and information extraction.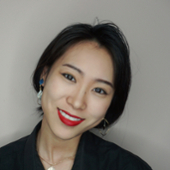 Xiya received her BA in Japanese at Shanghai Jiao Tong University. At first, she only utilized computational tools in language research. However, after diving into the multidisciplinary world of linguistics, CS and mathematics, she consolidated these disciplines in  order to focus on computational linguistic research. What brings Xiya to Brandeis is that she aspires to be equipped with a more systematic skillset to be able to tackle challenging and exciting problems on artificial intelligence more maturely.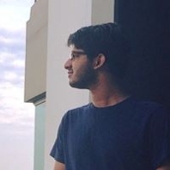 Taha received a BS in Neuroscience and an MA in Linguistics at the University of Kentucky. His love for language has found a great home in the realm of computer science, and he hopes to use the techniques of natural language processing to better understand language and the human mind.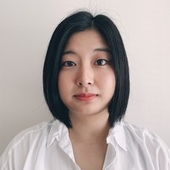 June earned a BS in Psychology and BA in Linguistics at the University of Florida. She first began studying Linguistics through an interest in language development and acquisition. In her last undergraduate semester, June fortuitously decided to enroll in an elective course in Computational Linguistics, and is now pursuing a MS in Computational Linguistics here at Brandeis! After graduation, she hopes to pursue an industry career that applies her knowledge in psychology, linguistics, and computer science.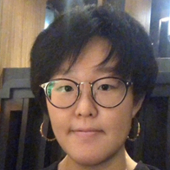 Bohan received a BA in Computer Science with a minor in Japanese Language and Literature at Boston University. She wants to pursue computational linguistics to better utilize her programming skills and experiences in language studies. Her fields of interest are machine translation, information retrieval, and localization.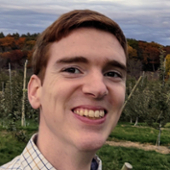 David Morley
CL MS Student
David earned his BS in Applied & Computational Mathematics from Brigham Young University. He discovered a love of language when a lived in the pacific island nation of Kiribati. He has worked on several computational linguistics projects including building a speech recognizer for German and a speech synthesizer for Kiribati. At Brandeis, he hopes to gain the skills to push the field of CL forward to new heights.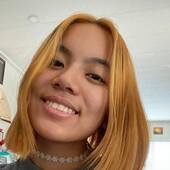 Christine Vy Lan Nguyễn
CL MS Student
After earning a BA in Sociology and Linguistics with an emphasis in language and speech technologies from UC Santa Barbara in 2021, Christine is seeking to explore the intersection of language, culture, and pedagogy to improve computer-assisted education and machine translation for users of all abilities. Their favorite pastimes include hiking and doodling.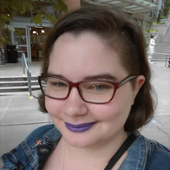 Ayla received a BA in Linguistics from University of Pennsylvania in 2015. She is passionate about language and only recently discovered she is also interested in computer science. She is excited to be studying at Brandeis and hopes to someday be able to use computational linguistic technology to improve people's lives.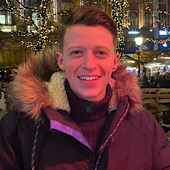 Patrick earned a BA in Linguistics, Sociology, and Gender/Sexuality Studies at the University of Tennessee. Since then, they have completed a Fulbright grant in Lithuania and worked as a linguist and research assistant for an international LGBTQ+ organization. Patrick is pursuing computational linguistics to learn how to bring a more nuanced, ethical, and inclusive approach to technology that does not simply reproduce harms and biases.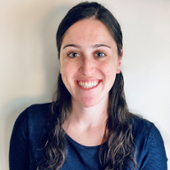 Melissa received her degree in Communications and in Linguistics from the University of Pittsburgh. Brandeis has been her top choice not only because it's a very competitive and diverse school, but also because Boston is the best city for its history, sports, and culture!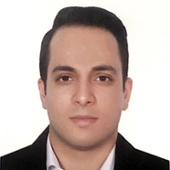 Arsalan has participated in a Data Mining Lab (http://dml.iust.ac.ir/) for the past 2 years. As his thesis, he worked on an Argument Mining (AM) task. He is presenting at the AAAL conference and will be submitting a journal paper. Arsalan has also prepared his own AM dataset ( meta-analysis genre) including more than 140000 words.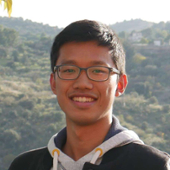 Harry graduated New York University with a major in Anthropology and a minor in Spanish. Coursework in linguistic anthropology led him down the road of linguistics, and eventually, of computational linguistics. He's particularly interested in the combination of computational methods and psycholinguistics and wishes to pursue an industry career after his time at Brandeis.