Current Students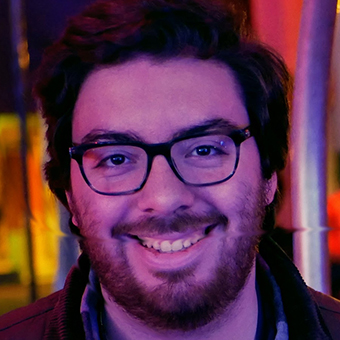 Lucino Chiafullo
CL MS Student
Lucino earned his BA&Sc in Cognitive Science at McGill University with a focus in Linguistics and Computer Science.  He became fascinated with Phonetics and Morphology while studying at McGill, and hopes to combine these interests with his passion for Computer Science and Speech Therapy during his studies at Brandeis.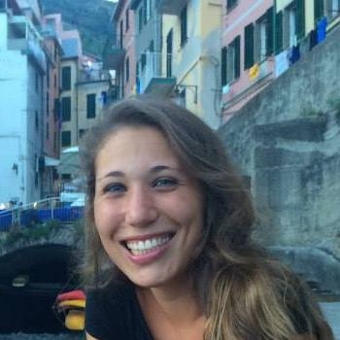 Sarah Hotung
CL MS Student
Sarah earned her BA in Italian and Spanish from Tufts University before going on to get her MA in Spanish and French to English Translation at the University of Geneva. While in Geneva, her focus was on translation technologies, which eventually drew her to the field of computational linguistics. Her current interests include NLP, corpus linguistics, and speech-to-text technology.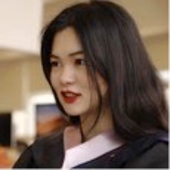 Zhuoran earned her BA in German Language and Literature with a minor in Data Science at Fudan University (Shanghai, China). Zhuoran is a hobbyist in translating and hopes to make knowledge accessible to everyone, thus she decided to devote herself to machine translation and hopes to contribute to the improvement of machine translation technologies and ultimately speed up the information communication.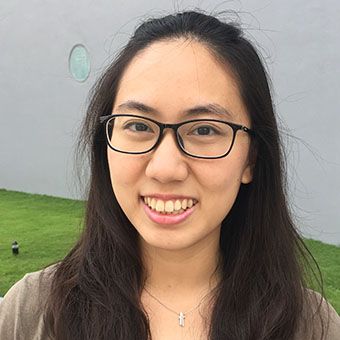 Shantina Jwu-Hsuan Hwang
CL MS Student
Shantina earned her BA in Foreign Languages and Literature from National Tsing Hua University in 2015. She then worked as a Project Manager at a manufacturing company. Linguistics is always the subject that interests her the most so she is now pursuing a MS in Computational Linguistics at Brandeis University.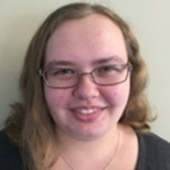 Bailey Johnson
CL MS Student
Bailey received her undergraduate degree in Linguistics from the University of Minnesota. She has had a love for computers and technology from a young age, but only realized that she wanted to devote her time to studying it after discovering Computational Linguistics. 
Marjan Kamyab
CL MS Student
Marjan has a Master's degree (concentrating in Applied Linguistics) from Sharif University of Technology in Tehran, Iran, and a Bachelor's degree in Translation studies from Azad University in Shiraz, Iran. Marjan has a deep and longstanding interest in natural language processing and has taken several courses in this field at Montclair State University. She is currently a graduate student in Computational Linguistics at Brandeis University.
Katie received her BS in Linguistics with a minor in Computer Science at Northeastern University. She spent a year working on Alexa Skills at Amazon, but wanted to be able to more directly apply her background in Linguistics in her daily work. She is pursuing Computational Linguistics at Brandeis in hopes of ultimately working on language based technology that has a tangible positive impact on users.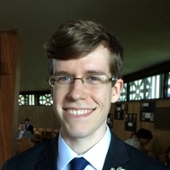 John Laurentiev
CL MS Student
John earned his BS in Mathematics with a minor in Computer Science at Rensselaer Polytechnic Institute. He worked in research administration for a few years at a hospital in Boston, but became fascinated with linguistics while learning Japanese in his free time. His technical background and new-found interest in linguistics led him to the decision to study computational linguistics at Brandeis.
Congzhu (Connie) Lin
CL MS Student
Connie received her BA in economics with a minor in linguistics from UCLA where she also took several courses in computer sciences. She then decided to change her career path to pursue her interest in both linguistics and technology. Besides NLP, Connie is also interested in semantics and pragmatics.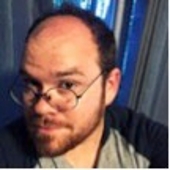 William 'Mike' Gardner
CL MS student
Mike graduated with a BA in Linguistics and a minor in Comuputer Science. He's an amateur fiction writer, singer, and game designer. Mike stumbled onto Computational Linguistics while realizing his passion for both Computer Science and Linguistics, enjoying the unraveling of the minor common elements relating to syntax and parsing.  He had heard good things about the program at Brandeis, so here he is.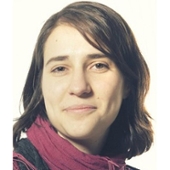 Elena Alvarez Mellado
CL MS Student
Elena is fascinated by linguistics, technology and the interaction between them. She studied Linguistics at Universidad Complutense de Madrid (Spain) and in Université Diderot Paris 7 (France) and since then she has been involved in different projects related to Computational Linguistics. She is also a language writer committed to popularising linguistics among the general public.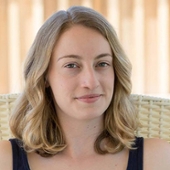 Molly Moran
CL MS Student
Molly is a lifelong hobbyist poet, fascinated by both the structure and the chaos of natural language. She holds a BA in linguistics from Williams College, where she first developed interests in syntax, semantics, prosody, and their various interfaces. Molly is coming to Brandeis to refine her computational skillset, and ultimately aims to improve and expand upon assistive speech technologies.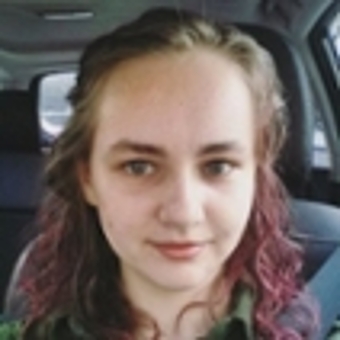 Irina Onoprienka
CL MS Student
Irina got her BS in Linguistics at MIT, where she focused on language acquisition. After graduating, she took a job working on Speech Data at Google, which ignited her interest in computational linguistics and brought her to Brandeis. At the moment, she's particularly interested text-to-speech and speech recognition, and hopes to play a part in shaping the future of speech technology.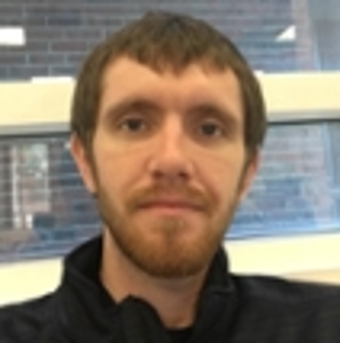 Alexander Townsend Reese
CL MS Student
Alex attended Indiana University where he received his BS in Computer Science with a minor in Mathematics. While there, he also attended some courses in Linguistics and fell in love with it. He is here at Brandeis to pursue his interests in both fields through the MS program in Computational Linguistics.
Samantha Richards
CL MS Student
Samantha did her undergraduate degree at the University of North Carolina at Chapel Hill, where she studied psychology, anthropology, and linguistics. She spent the past two years before coming to Brandeis working in psychiatric research, where she became interested in developing computational technologies for educational and research settings. A lifelong lover of languages, she is particularly interested in applying the tools of both linguistics and computer science to second language learning.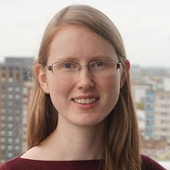 Hayley received her Master's in Mathematics from Oxford University in 2015. After graduating, she worked for a boutique software development company in the UK, but found herself drawn towards the areas of natural language processing in the hope of making software more accessible to casual users. On the side, she retains a secret love of formal logic from her mathematics degree.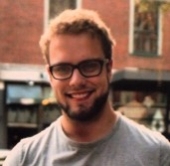 Jonne Saleva
CL MS Student
Jonne earned his AB in Statistics from Harvard College, with a fair bit of Computer Science and Yiddish thrown into the mix. While at Harvard, Jonne fell in love with machine learning and especially its applications to language. Research-wise, Jonne is broadly interested in bridging the gap between modern NLP and low-resource languages and hopes to pursue this as a student in the MS program in Computational Linguistics.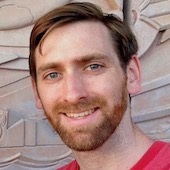 James earned a BA in Mathematics from the University of Notre Dame in 2012 while also studying in the university's Program of Liberal Studies. Since then he has worked in language instruction and translation in Moscow. He comes to the Masters in CL program at Brandeis with enthusiasm for a return to science and eagerness to explore new ideas.
Kristen Sheets
CL MS Student
Kristen received her BA in Linguistics from UC Santa Cruz. After graduating, she spent several years at Google, working on their Localization team. Recently, she has been working as an analyst and engineer at a data startup specializing in location signal insights. A desire to return to the world of linguistics has brought her to the Computational Linguistics program at Brandeis.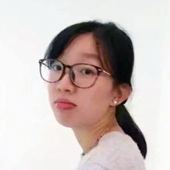 Keren earned her BA in French Language & Literature at Fudan University in Shanghai, China, where she discovered her interest in linguistics and programming. Before graduating, she did a summer internship in a linguistics lab at Simon Fraser University. Working as a research assistant, she got inspired to pursue a degree in Computational Linguistics to combine her knowledge in linguistics and skills in computer science.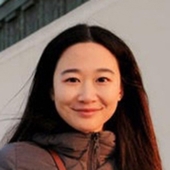 Jin received her BA in English from Sichuan University and MS in  Education from University of Pennsylvania. As an ESL and CSL teacher, she is very eager to help fulfill the potential of computational linguistics in language education. Her love of challenges and meeting people from diverse background brought her to the MS in Computational Linguistics Program at Brandeis.