Undergraduate Departmental Representatives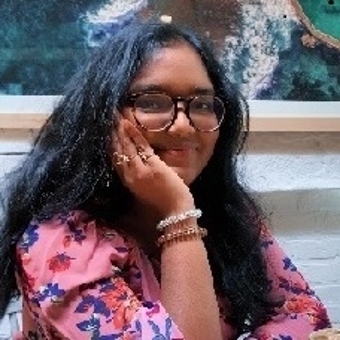 Asanya Wawlagala '23
BS Candidate
Hi, everyone! My name is Asanya, and I am a senior on the pre-health track pursuing a BS in HSSP and biology, and minors in English and women's gender studies ! I am very excited to join the HSSP UDR team, working alongside the wonderful HSSP faculty and my Co-UDRs. I was drawn to HSSP because of the wide variety of interdisciplinary classes ranging from hard science classes to social science classes and policy classes! 
Outside of the UDR role, you can find me at the Intercultural Center as I am the president of the South Asian Student Association and the secretary of the Women's Color Alliance. You can also find me at Brandeis Heller as a research assistant learning about health disparities, social determinants of health and mental health and how those factors impact different communities. We have a lot of wonderful events planned for this semester which I hope you all enjoy!  
I would be more than happy to help you with any questions that you may have about the HSSP major, classes, faculty, internships or even what it is like to be a pre-health student at Brandeis and about Brandeis life overall. We can chat through email, meet via  Zoom or in person on campus!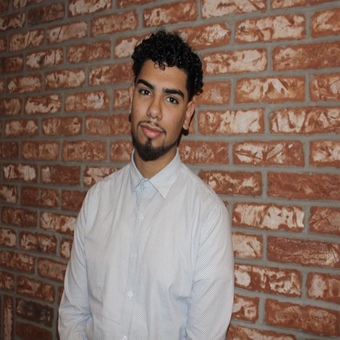 Diego Robles '24
BS Candidate
Hello! My name is Diego, I am a rising junior pursuing a BS degree in HSSP, and I am super excited to work with the UDR team and faculty this coming semester! Since learning more about the vital role that public health plays in the foundation of a thriving society, especially after seeing the effects of the COVID-19 pandemic, I knew that I wanted to become more involved with Brandeis' HSSP major. Upon exploring more of the HSSP curriculum, I knew that I wanted to join the UDR team to show prospective students what the major can offer them in terms of professional development and personal insight.
Beyond joining the HSSP UDR team, I am also involved with the Waltham groups Advocates for Health team where I serve as a coordinator on the E-Board, helping connect students to health-related volunteer opportunities in the Waltham and greater Boston community! As you can probably tell, I am very passionate about public health, specifically in helping bridge connections that help reduce health inequities across America and beyond.
Please feel free to message me with any questions or thoughts, I'd love to sit and chat any time!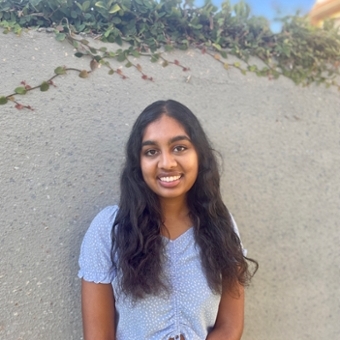 Priya Karumanchi '24
BS Candidate
Hi, everyone! My name is Priya, and I am a junior at Brandeis from Los Angeles, California. I am currently pursuing a BS in HSSP, minoring in psychology, and anthropology and am on the pre-health track. I am excited to be part of and work with the HSSP UDR team and get to work with the HSSP faculty as well. The interdisciplinary curriculum allows us to take a wide variety of classes in multiple departments and be able to find out our own interests and paths, which is something I love about the HSSP curriculum.
Outside of my UDR role, I am an admissions coordinator, so you might catch me giving a tour around campus! I also have volunteered in the Waltham Group and am part of the South Asian Students Association as well as a research intern at a reproductive psychology lab off-campus.
I am excited to meet you all and talk about all that the HSSP department has to offer such as going over classes, internships, research, or any related questions! I am even happy to talk about anything Brandeis related and student life in general. Please feel free to reach out at any point to chat via email, zoom, or to meet in person!