Alumni News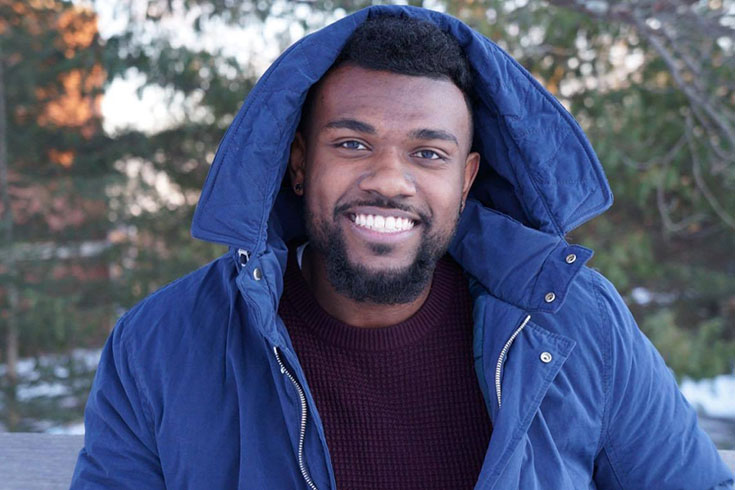 Joel Burt-Miller, '16 selected for a 2016-17 Fulbright U.S. Student Award to India
While in India, Joel completed an English teaching assistantship in a nonprofit school working with middle school and high school students teaching conversational English and composition. He will also be engaging in community health research and work based on the community he will be placed in, possibly incorporating music and the arts. As of now the specifics of this project are unknown because he does not know where he will be yet, but "He is very excited!"
The Fulbright Program is the flagship international educational exchange program of the United States. As a finalist you will represent the country as a cultural ambassador while you are overseas, helping to enhance mutual understanding between Americans and the people in India. You will join over 100,000 Fulbright U.S. Student Program alumni who have undertaken grants since the program began in 1948.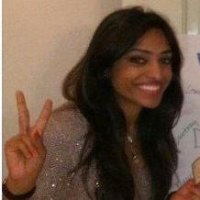 Naureen Ali '12 Named to TFA Top 10
Each year, Teach for America (TFA) selects a few second-year corps members that exemplify the TFA core values and the vision of transformational teaching and leadership at the highest level to receive the Sue Lehmann Excellence in Teaching and Leadership Award. It's the biggest award given to corps members within Teach for America.
Naureen Ali just completed her second year of working with Teach For America down in Houston, Texas,  and was selected by her region to represent Houston (over 250 corps members in our region) in the national competition. She was placed in the national competition and out of 5,500 corps, was named as one of this year's top 10 TFA teachers in America! She is the first Brandeis student to place so high in TFA's national competition. A HUGE congratulations to you, Naureen!
Currently teaching summer school and returning for a 3rd year in the classroom, Naureen is also taking her MCAT this summer, as medical school will always be her dream. However her experience with TFA has affirmed her commitment to fighting for children and addressing injustice on all levels; and as a physician, she hopes to continue this work.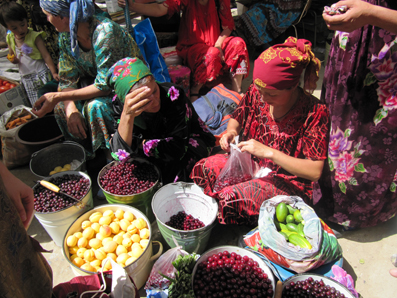 Rachel Landauer '09, Toronto, Canada
Rachel Landauer '09 writes from Tajikistan: "This is a very curious country, especially because Central Asia is a region I have never known much about. It's a whirlwind of dichotomy: modern shops (like an Adidas store) and open air bazaars; Russian, Tajik and Pamiri speakers; women in miniskirts alongside women in Hijabs; people who cling to the security provided to them by the Soviets in the past and people who embrace Tajik independence; Russian opulence and austereness alongside traditional Tajik warmth and simplicity.
"Apart from wonderful culture, beautiful nature, a new language to learn and edible food (edible, not delicious), I am learning a lot about health in development. My placement is with the Aga Khan Health Service in Khorog, the administrative center of the Gorno Badakshan Semi Autonomous Oblast. Acting as a program assistant to a bunch of different projects, I get an interesting balance of office/desk work and being out in the field, which I appreciate.
"I have seen villages more geographically remote and isolated than I ever imagined, and I enjoy learning about barriers to development and ways to extend health services to these places (how to use solar energy to power hospitals and schools, how to create employment opportunities, how to improve diet and nutrition through greenhouses, etc.) The remains of the Soviet infrastructure of public services and safety nets, no longer supportable under the Tajik government, makes for another interesting context. For example, health care provision is largely free to the population but (a) it's of poor quality (b) hospitals and primary health facilities do not have the technology/supplies they need (c) salaries are so low that there is a severe shortage of trained health professionals and (d) patients are forced to pay out of pocket, informal bribes for services."
Missy Skolnick, '12
Missy wrote a blog post about career tracks for non-clinical HSSP minded students. Read Missy's blog post.
Alumni Publications
In April 2014, Jonathan Steinberg '13 had an article published in the Rutgers Bioethics Journal (pdf), which originated from a paper that he had written for an HSSP class (HIST 122a — Madness and Medicine in the Modern Age), then edited for publication. Steinberg's article appears on page 8 of Issue 5.