Hands-On Experience
All HSSP majors must complete a health-related hands-on experience (HOE). 'Health-related' means related to science (e.g., natural sciences or medicine), society (e.g., the social sciences or public health), and/or policy (e.g., law, politics, or economics).  In light of the new challenges for internships during the COVID-19 pandemic, the HSSP Program has approved this list of temporary options for HSSP students fulfilling their HOE requirement for the 2020/2021 academic year.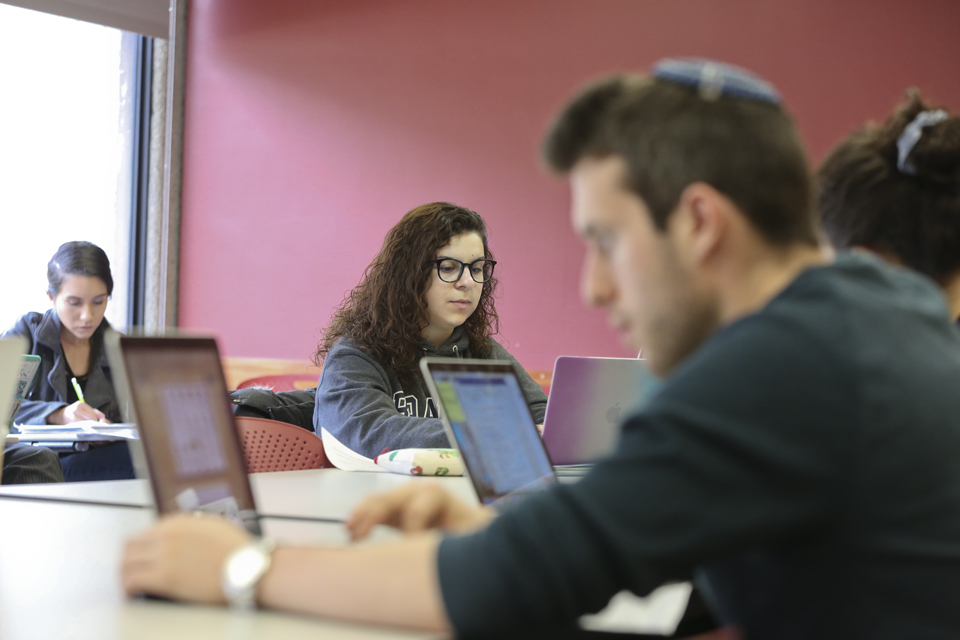 There are 5 options for fulfilling this HSSP HOE requirement:
HSSP 89a — Internship Course (+ a health-related Internship) Note: Many HSSP majors complete their internships in the Summer before Jr or Sr year. Reach out to Dr. Saadoun with questions. The following are substitutes for HSSP 89a:

LGLS 161b — Advocacy for Policy Change
Note: Must notify the course instructor of your plans of using LGLS 161b to fulfill your HOE, and to work on a health-related final paper.
PAX 89a — Internship in Peace, Conflict & Coexistence Studies
WMGS 89a — When Violence Hits Home
NEW — PSYC 161a Clinical Psychology Practicum I & PSYC 161b Clinical Psychology Practicum II
Note: Must complete the year-long sequence (i.e., both PSYC 161a and PSYC 161 b) to receive credit.

HSSP 98a/b - Independent Research
HSSP 99d - Senior Thesis
A health-related Justice Brandeis Semester (JBS), or
A health-related Study Abroad
More detailed information about the five options are found on the Summary of HOE Options page.
Important Note: Please plan ahead; your failure to plan ahead could jeopardize your plans. You will need to meet with the HSSP Undergraduate Advising Head (UAH) to declare your HSSP major and then also meet with the HSSP Internship Instructor.
Before Your Internship
To move forward on completing your HSSP hands-on experience requirement through an internship, please do the following before starting your internship:
Please carefully review the information under Option 1 above. You should also check out the other options just in case something else catches your eye (a lot of students like to exercise Option 4).
Complete the student profile (Google Doc). The more specific you can be about your internship ideas, the more productive your meeting will be. You may find the following resources beneficial in your search:
Sign up to be included in the Internship Posting email to receive the Rolling Internship Opportunities List (Google Doc). (These organizations are particularly interested in Brandeis students.) 
Brandeis Internship Exchange (BIX): this is like a Yelp for internships. BIX will give you an idea of the world of possibilities with respect to industries (e.g., public policy, research, public health, pharmaceutical, medicine), sites (a department of health, a community health center, or a community-based organization with a substantial health orientation), and roles and responsibilities.
Google: try searching "undergraduate health internships" (without the quotation marks). You can add to your search with words like: "advocacy," "biotech," "CDC," "child," "Massachusetts," or "pharmaceutical."
Email Mayada Saadoun that you've completed #2 and would like to set up a time to meet and discuss your options
Apply for internships
If and when you've secured an internship, complete the

internship approval form

, and 
Email Mayada Saadoun that you've completed #5 so she can review it and formally approve your internship in writing.
Email the HSSP Internship Instructor if you have any questions.