Senior Honors Thesis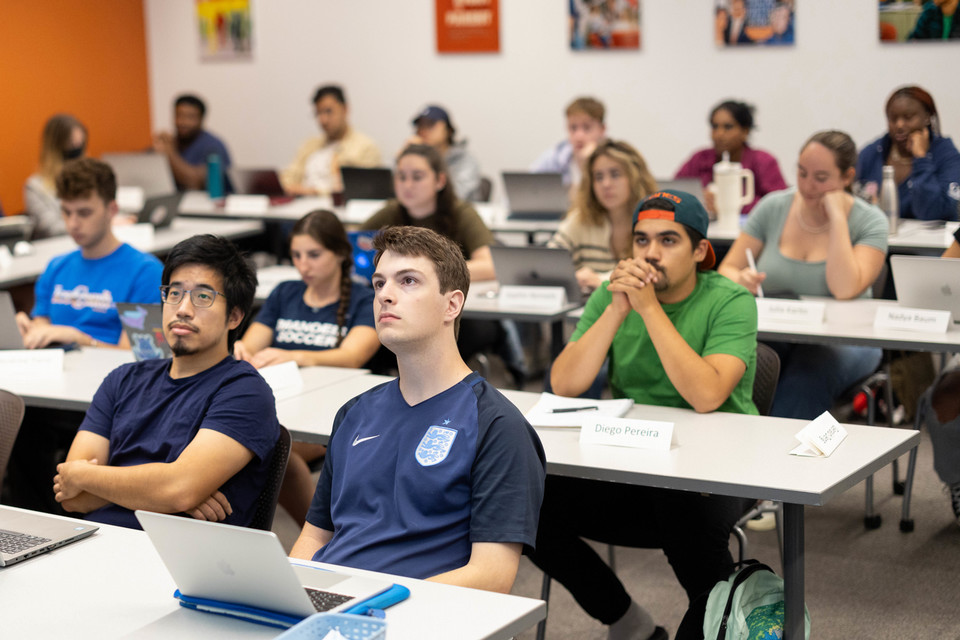 The HSSP Senior Honors Thesis  - aka HSSP 99d: Senior Research - is a year-long original, health-related senior honors thesis project (laboratory- or field-based).
Undertaking a Senior Honors Thesis is a unique opportunity for you to develop and hone your intellectual ability to conceptualize, implement, and complete an original health-related field-based research project under the direction of your thesis advisor. A thesis provides a venue to undertake in-depth work with faculty on a topic of your choosing.
To write a thesis, you must:
Have at least a 3.25 overall GPA or a 3.5 GPA in your HSSP courses, and
Obtain the approval of the HSSP Chair.
See also the Academic Regulations in the University Bulletin for more information on Degrees with Honors. The planning for the thesis must begin prior to the senior year, preferably during or prior to the Spring semester junior year.
It is critical that all three elements of HSSP (i.e., science, society and policy) be represented in your thesis. Literature reviews and library-based projects are not appropriate for HSSP 99d. Similar to the independent research (HSSP 98a/b), a thesis requires a collection of primary data or use of existing data (with permission from your thesis advisor) for analysis.
Ideally, undertaking a thesis results in a product that can be useful in showcasing your abilities as you go forward in your professional and educational future. Successful completion of a thesis allows students to graduate HSSP with honors, distinguishing themselves as exceptional scholars.
Majors who select this option must register for HSSP 99d in both of their two final semesters, one of which, if passed satisfactorily, will count toward the HSSP major's Hands on Experience ("HOE") requirement.
Note: If you have completed your HSSP HOE requirement prior to your senior year you may still be eligible to undertake senior honors thesis research and, if desired, to seek HSSP Honors, if you meet the GPA requirements.
Past Theses
Majors contemplating writing a thesis are advised to look through successful theses of the past, which can be found in the Archives & Special Collections section in the library. Theses from 2013-present can be found online.
Exemplar HSSP Theses
Vishni Samaraweera (2023)

Emma Ghalili (2022)
Kristi Ho (2022)
Zoe Pringle (2022)
Sabrina S. Chow (2021)
Kacy Jordan Ninteau (2021)
Ben Jonathan Katcher (2020)
Eli Sherman Wasserman (2020)
Ayelet Danielle Bahary (2019)
Daniella Sydney Cohen (2018)
Claudia Sophia Roldan (2018)
Leah Claire Levine (2017)
Julie Agnes Barberio (2016)
Rachel Ashley Weissman (2015)
Rhianna Hibbler (2013)
Michelle Lerman (2012)
Daniel L. Liebman (2012)
Katherine Kolios (2012)
Mariah R. Rich-Collins (2010)
Anum Khan (2010)
Danielle A. Hollenbeck-Pringle (2010)
Margot Moinester (2009)
Rachel J. Landauer (2009)
Carolyn S. Chyu (2009)
Nicola Brodie (2009)
Eric R. Goodman (2007)