Class of 2019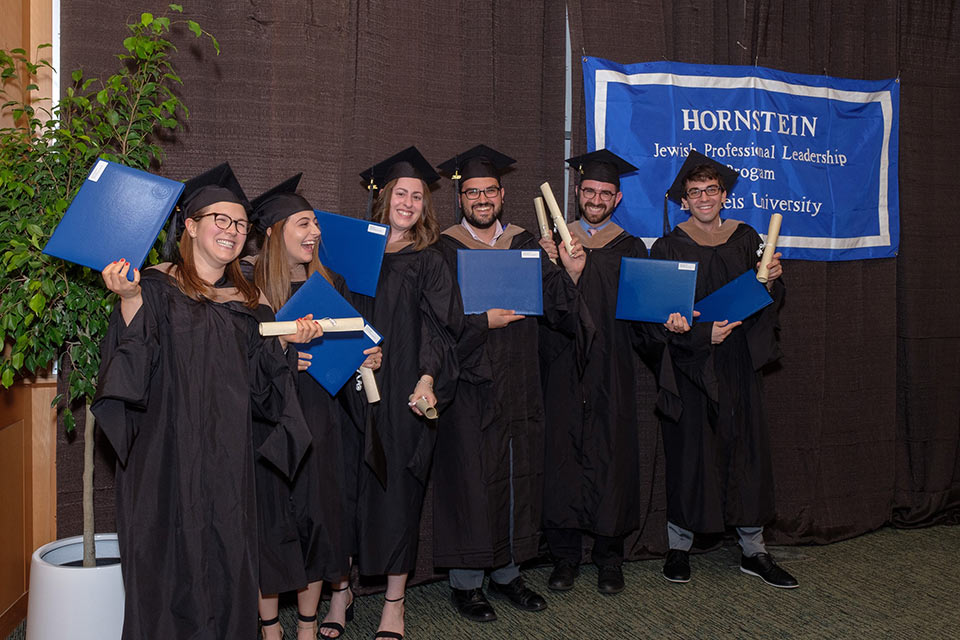 Congratulations to the Hornstein Class of 2019!
On Sunday, May 19, 2019, 21 months of intensive educational programming culminated in a commencement ceremony where all six of the small and spirited Class of 2019 received dual master's degrees in Jewish professional leadership and nonprofit business management. 
The ceremony was preceded by a luncheon and followed by a dessert reception.
The afternoon was highlighted by keynote speaker, Anita Diamant, New York Times bestselling author and founding president of Mayyim Hayyim Living Waters Community Mikveh and this year's recipient of the Bernard Reisman Award for Professional Excellence.
Graduating students Leslie Black, Tali Flomenhoft and Jonathan Marx chaired the student planning committee under the guidance of Prof. Mark Rosen.
Class of 2019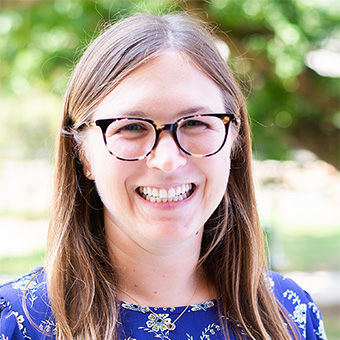 Leslie Black
Class of 2019
Leslie Black (MA/MBA) is originally from Natick, Massachusetts and considers herself a product of the Boston Jewish community. Leslie attended Solomon Schechter Day School of Greater Boston and then went to high school at Maimonides School. After a year in Israel, she attended New York University's Preston Robert Tisch School of Hospitality, Sports and Tourism Management. Upon graduation, Leslie decided that fund-raising would be the perfect way to meld her passions for working with people and giving back. During her time at Hornstein, Leslie worked at Honeymoon Israel, an organization that helps bring couples to the state in order for them to explore what Judaism means to them through an immersive experience. Upon graduation, Leslie will start working in the Boston community as a senior development officer at the Combined Jewish Philanthropies.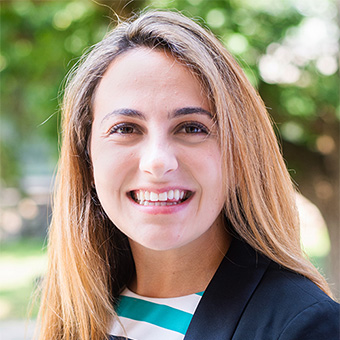 Tali Flomenhoft
Class of 2019
Tali Flomenhoft (MA/MBA), born and raised in Mexico City and Israel, attended Brandeis University where she completed her Bachelor of Arts in Health: Science, Society and Policy and minored in economics and French. Through her time at the Hornstein Program, Tali interned at the JCC Greater Boston where she analyzed donation trends, conducted research and developed a staff campaign timeline. She also worked in the public health sector and in academic research, where she played a key role in community outreach and implementing new programs. Tali helped establish the Spanish-speaking program at the Mothers' Milk Bank Northeast. She led health education outreach activities at The Family Van, and drove the creation of a mental health survey instrument at the Health Equity Research Lab. The survey will be utilized as a tool for eliciting patient preferences, particularly for racial, ethnic and linguistic minorities. Following graduation from Hornstein, Tali will be the associate director of development, Brandeis Hillel. She is married to Charlie Flomenhoft, whom she met at Brandeis University during their undergraduate studies.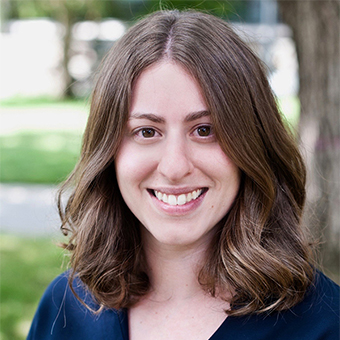 Katie Goldig
Class of 2019
Katie Goldig (MA/MBA) is from Montreal, Quebec, where she found her passion for Jewish communal work. She is a graduate of McGill University in psychology, with minors in behavioral science and anthropology. Katie worked at Camp Kinneret-Biluim in Quebec for seven summers as a counselor and was the program director in her final year. Katie's camp experience solidified her commitment to working in the Jewish community. After graduating, Katie moved to Israel and completed an internship abroad on a Masa Israel Journey program where she worked at the Jaffa Institute in South Tel Aviv with young girls from underprivileged communities. In recent years, Katie has worked at Montreal's Federation CJA in the Israel Experience Department for Birthright, and as the first Masa Israel Journey representative in her city. She also worked as the engagement coordinator at Hillel Montreal at McGill University. Following graduation from the Hornstein Program, Katie will be the manager of community philanthropy at Hillel Ontario for nine university campuses and 13,000 students.
Jonathan Marx
Class of 2019
Jonathan Marx (MA/MBA) originally hails from Bethesda, Maryland just outside of Washington, D.C. Before coming to Hornstein, Jonathan attended Yale University in New Haven, Connecticut where he graduated with a degree in political science. Jonathan spent 11 summers as a camper, counselor and senior staff member at Camp Havaya (formerly known as Camp JRF), the official overnight camp of the Reconstructionist movement, and he is a member of the inaugural cohort of the Nachshon Project Graduate Fellowship, which works to develop and grow Jewish professional leaders throughout their undergraduate and graduate school tenure. During his first year at Hornstein, Jonathan worked part-time as the senior youth advisor at Temple Aliyah, a Conservative synagogue in Needham, and he spent the summer completing his Hornstein fieldwork as a development intern at Brandeis Hillel. This year, in addition to his coursework, Jonathan served as the field engagement associate for New England Region USY.
Josh Mellits
Class of 2019
Josh Mellits (MA/MBA), Philadelphia born and raised, has cherished vibrant Jewish community throughout his life — formed by family, day school education, USY and Camp Ramah in the Poconos — and seeks to make a meaningful impact in the community that cared for and inspired him. In his first year at Hornstein, he was awarded the Harry Fein, Samuel Pinanski and Louis Shain Memorial Fellowship for academic excellence and an iCenter Fellowship/Master's Concentration in Israel Education. He completed fieldwork at the New York Jewish Week, one of the largest and most well-respected Jewish media outlets in the country, working closely with editorial and business staff to learn about American Jewish press operations and write an in-depth story on the Jewish community of Harlem. Previously, Josh earned a journalism degree with honors from Boston University while practically living at the Hillel House, and worked for six years in the development department of the Committee for Accuracy in Middle East Reporting in America, heading donor engagement and fundraising events for the leading media-monitoring nonprofit. He enjoys singing a cappella, trivia, board games and cheering for Philadelphia sports. Following graduation, Josh will be moving to Sarasota, Florida with his wife, Lauren Brodsky.
Jonathan Wertheim
Class of 2019
Jonathan Wertheim's (MA/MBA) career objective is to support adult Jewish education — it is the birthright of all Jews to be enriched by robust Jewish learning opportunities and self-identified with the global Jewish collective. Before enrolling in the Hornstein Program, Jonathan was a Development and Operations Associate at Hillel at Virginia Tech, where he learned firsthand the challenge of communicating a nonprofit's mission and impact to stakeholders. During his employment, he coordinated Hillel at Virginia Tech's direct mail campaigns and grant submissions, managed all aspects of the donor and prospect database, served as the de-facto office manager handling all matters related to personnel, administration, accounts payable and receivable, information technology and building operations, and supported the executive director in day-to-day matters and crisis management. Jonathan graduated magna cum laude after three years of study from the College of William and Mary in Williamsburg, Virginia and obtained a Bachelor of Arts degree in French and Francophone Studies.