Staff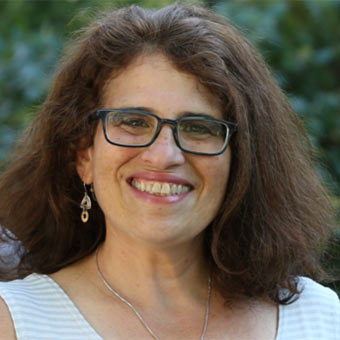 Marla Olsberg
Program Manager
Marla Olsberg joined the Hornstein Program as the program manager in 2022. She manages the program's communications, faculty and student day-to-day needs, recruitment and alumni relations, interdepartmental collaboration, finances in accordance with Brandeis University financial systems, as well as event planning and organization.
Marla has been working as a Jewish Professional in the Boston area for almost 30 years. Previously, she served as the manager of School-to-School partnerships of CJP's Boston — Haifa Connection (BHC). She worked extensively with her Haifa colleagues, Boston and Haifa educational leaders and devoted volunteers, as she staffed the Jewish Ed & Identity Committee, in supporting and strengthening peoplehood connections and Jewish identity learning. She also created professional development opportunities for all the educators involved in BHC partnership work and implemented many educational and relational programs between our sister cities.  Most recently, at the beginning of COVID-19, she co-founded and continues to co-lead a virtual international cafe, called BHCafe, between members of our sister cities, on topics of relevance to Jewish Peoplehood and current issues.
Marla is a proud alumna of Brandeis University (BA, NEJS and Elementary Ed) and of the Jewish Theological Seminary (MA, Jewish Education). She began her professional career dedicated to working in Jewish Day Schools and was employed at South Area Solomon Schechter Day School (SASSDS) for 20 years. At SASSDS, Marla served in various roles, including classroom teacher, family educator and coordinator of Judaic studies. She also co-directed her school's participation in the Avi Chai Foundation's Day Schools Tanakh Standards & Benchmarks Project
Marla earned her global certification in Project Management (PMP) in 2020. Before that, she was involved in project management of Hebrew College/ Pardes Institute's Teacher's Fellowship, working with emerging Jewish day school educators. Marla has also worked in supplemental and informal Jewish education, including Camp Yavneh and creating an independent home-based Sunday school.
Marla lives in Newton with her husband and is actively involved in her community. She serves as a team captain for volunteers for the Newton Community Freedge, a 24/7 access free fridge for those in need. She also serves as a City of Newton poll inspector for all local, state, and national elections.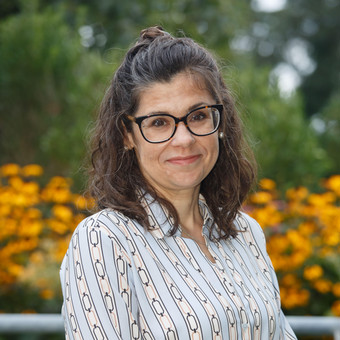 Ashlie Liss
Learning Designer
Ashlie Liss, PhD joined the Hornstein Program in 2023 as learning designer for the Online MA in Jewish
Professional Leadership. She will be partnering with Hornstein faculty to develop online iterations of
face-to-face courses.

Ashlie transitioned into learning design after serving almost twenty years as teaching faculty at multiple
universities in the US and UK. After completing her first online course design institute at University of
Massachusetts – Lowell in 2013, she became interested in the increased accessibility possible in either
hybrid or fully-online learning environments. She returned to graduate school to study Universal Design
for Learning (UDL) and other inclusive course design approaches and, in 2021, completed certification in
Instructional and Learning Design at UMass – Boston.

In addition to developing online courses and e-learning modules for multiple universities, Ashlie has
created microlearning lessons for an ed tech non-profit, worked as a graphic designer and social media
coordinator for a local synagogue, and published research on British anti-fascist women writers. She is
currently writing a divrei Torah (Torah commentary) that explores themes of anxiety and trust within
weekly parashiyot (Torah portions).