Undergraduate Departmental Representatives
UDRs serve as student representatives of the linguistics program, organize events for undergraduate linguistics students and provide feedback to faculty and staff. They are also available to provide information to both current and prospective undergraduate students.
Meet the 2022 - 2023 UDRs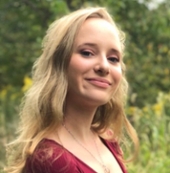 Isabelle is a senior who just finished linguistics and psychology majors and a legal studies minor. She first became interested in linguistics in high school after taking a stab at the North American Computational Linguistics Olympiad. Her favorite linguistics subjects are forensic linguistics and psycholinguistics, and she also enjoys reading historical linguistics books. In her free time, she enjoys dancing (especially with Brandeis's Adagio Dance Company), crosswording, listening to music, and traveling. Feel free to reach out to Isabelle for questions about the major.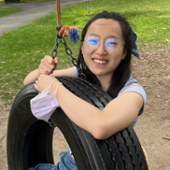 Alicia is a senior triple-majoring in Linguistics, Computer Science, and Classical Studies. She's interested in Computational Linguistics because it combines her two favorite subjects, and she's planning to go to graduate school to study more about it. She is currently a research assistant in the Pustejovsky lab and in the Xue lab. Outside of class, she's an orientation leader, a member of Brandeis Quizbowl Team, and a member of Brandeis's Adagio Dance Company. In her free time, she enjoys reading, drawing, and learning new languages. Feel free to reach out to Alicia if you have any questions!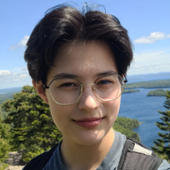 Kory is a senior double-majoring in linguistics and anthropology. They have a particular interest in language reclamation and revitalization. In their free time, they enjoy carpentry, creative writing, and playing cribbage. Please feel free to reach out to Kory if you have questions.