Violence Prevention Educators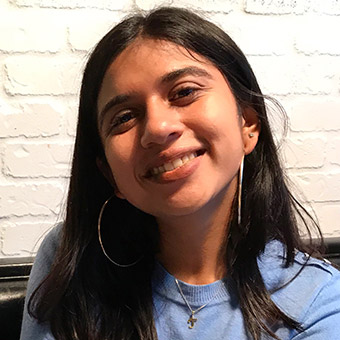 Tanashya Batra '21
Tanashya Batra (she/her) is the Violence Prevention Volunteer Coordinator and a Peer Advocate. She is a sophomore majoring in International and Global Studies and thinking about a minor in Legal Studies. As a peer advocate, she is looking forward to helping survivors and contribute to de-stigmatizing sexual assault on campus. Outside of PARC, she is an ambassador for Brandeis admissions, a member of the 'DEIS Impact organizing committee and an advocate for the Office of Student Rights Advocacy. She enjoys traveling and reading.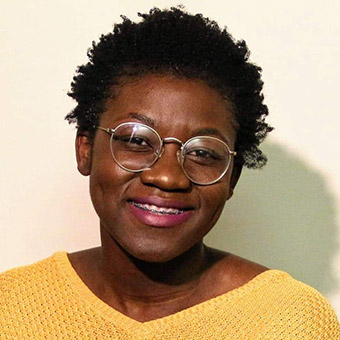 Geraldine Bogard '21
Geraldine Bogard (She, her, hers) is a Sophomore who is majoring in Education Studies and Minoring in Theater Arts; Acting. At PARC, she is a Coordinator of Community Engagement, and a Violence Prevention Educator. She is one of the Racial Minority Senator for the Student Union and the Facilitator of The John Bible Study group. Geraldine is passionate about giving back to her community. She also admires the enthusiastic, ambitious and supportive students who are thriving to make this campus a comfortable place. She hopes in everything she does she can help to assure the well being and safety of the Brandeis Community.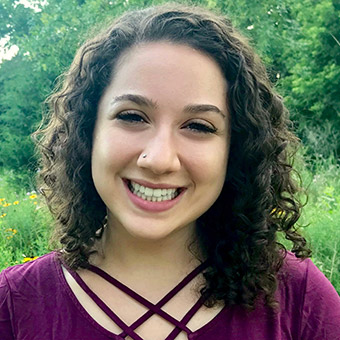 Lexi Foman
Lexi Foman (she/her) is a Violence Prevention Educator in training. She is a sophomore from Saint Paul, Minnesota. She intends to major in Politics and double minor in Legal Studies and Women's, Gender, and Sexuality Studies. Outside of PARC, Lexi is the president of TableTalk Brandeis, is a Millennium Fellow, and is a Brandeis Beacon. As a Violence Prevention Educator, she looks forward to working to educate about and de-stigmatize sexual violence on the Brandeis campus.
Becky Schwartz '20
Becky Schwartz (she/her/hers) is a Violence Prevention Educator at PARC, double majoring in Psychology and Anthropology. Outside of class, she is also the Events Coordinator for the Feminist Majority Leadership Alliance (FMLA), a member of Student Conduct Board, a Research Assistant at the Social Interaction and Motivation (SIM) Lab, a team member at the Brandeis University Bookstore, and involved in both Cheerleading and the Brandeis Orthodox Organization (BOO). Becky is looking forward to all that PARC will accomplish this coming year.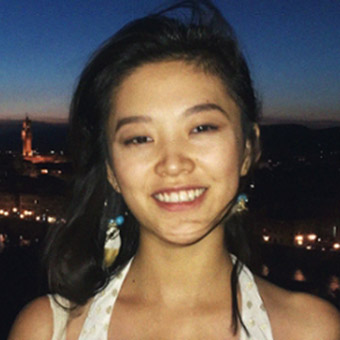 Carrie Sheng
Carrie Sheng (she/her) is a Violence Prevention Educator. She is a junior majoring in International Global Studies, Philosophy, and Studio Art with minors in Art History and Legal Studies. She is also the Undergraduate Curriculum Committee Representative.
Her goal for this semester is to raise the awareness of and to help prevent sexual harassment, sexual violence
and other types of violence on campus.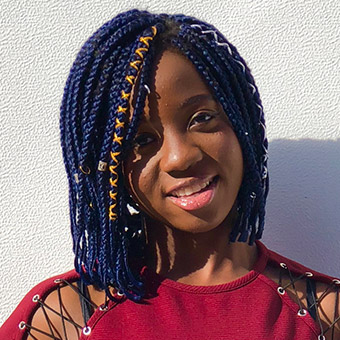 Precious Ufomadu
Precious Ufomadu (She/Her/Hers) is a Violence Prevention Educator at PARC. She is currently a Junior at Brandeis University double majoring in Economics and International and Global Studies (IGS). She is a Brandeis International Business School (IBS) Scholar and is enrolled in the 5 year BA/MA Program in International Economics and Finance. She is a Community Advisor (CA) in a first-year dorm, volunteers with TAPS (Teaching Assistants in Public Schools) and is the Activities Coordinator for BASO (Brandeis African Student Organization). Precious is a Texas-born Nigerian who loves to learn and travel. She hopes that as an educator at PARC, she will be able to gain enough knowledge to foster dialogue about consent and healthy relationships within her community and beyond.