2021-2022 M.R. Bauer Foundation Summary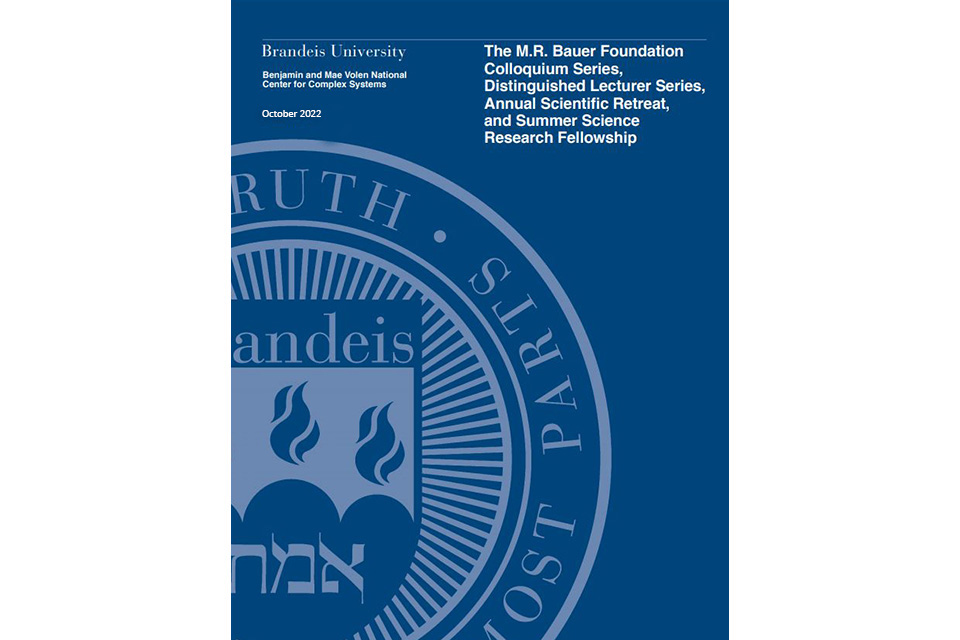 The 2021-2022 M.R. Bauer Foundation, Colloquium Series, Distinguished Lecturer Series and Summer Science Research Fellowship
Letter from the Director
There are signs of renewal; spirits are rising with the retreat of the pandemic.  We have come through a historic event, one that will have lasting consequences.  Among these, I hope, will be the public's reengagement with and clear-minded perspective on the importance of science. 
The strife and divisions that surround policymaking and governing should not diminish the sacrifices of virologists, immunologists, vaccine developers, and many others.  For two years, these scientists devoted their extraordinary talents to solving a monumental challenge.  In my view, they performed admirably.
As with so many world-changing events, the generation coming-of-age adopts the sentiment of the time. The pandemic left no one untouched. Students are emerging, most invigorated with fresh purpose, but some still tentative.  They see the importance and relevance of their research and they are trying to embrace the moment. 
For the scientific community at Brandeis, we are seeing a reemergence of the interpersonal collaboration which is the hallmark of this university—the esprit de corps that fuels our research and teaching.  The campus is reenergized, and colleagues are once again seeing each other in person, rather than by pixel.  These professional and social interactions allow for real communication of ideas between fields and labs.  Spontaneous, serendipitous encounters may inspire, but it is in meetings where the brainstorming, planning, and action really take place.  We are fortunate to truly be back to work and the time away reinforced the knowledge that in-person community is critical. 
This work happens through a groundswell of support.  The pandemic sparked a deep appreciation for the necessity of public investment in the public welfare—equity, health, and research and development—but science needs champions, and friends of Brandeis stood by the university.  The M.R. Bauer Foundation continues to support established and emerging scientists across the disciplines.  The foundation is joined by generous individuals, graduates, corporations, and others who ensure that the Brandeis enterprise remains world-leading.  We are grateful for their unyielding commitment.
To not just live but to thrive, that is a lesson of the pandemic.  At Brandeis and beyond, we will strive to ensure that the world is illuminated by science.
Leslie C. Griffith, MD, PhD
Nancy Lurie Marks Professor of Neuroscience and
Director, Volen National Center for Complex Systems