Brandeis University's HackMyPhD was filled with innovative success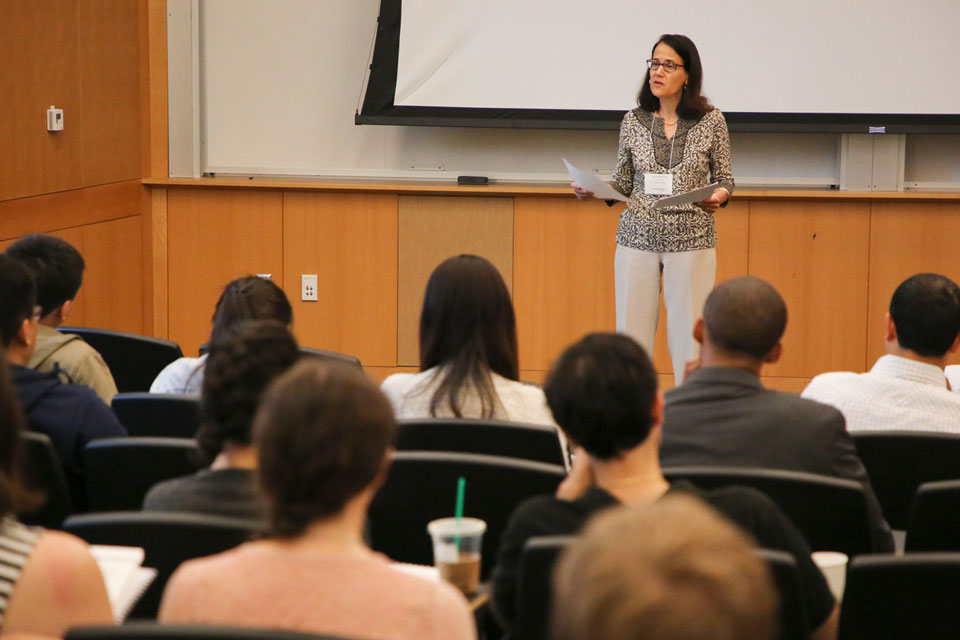 HackMyPhD was the first, successful program in what is hoped to be a movement to bring entrepreneurial thinking to graduate careers. From the opening remarks of provost, Lisa M. Lynch and visiting scholar, Jessica K. Liebowitz to the closing remarks of associate provost for innovation, Rebecca Menapace - the crowd was attentive and filled with drive.
With so many professions in the building, there were a wide variety of answers as to what motivated attendees to attend HackMyPhD. For educators and counselors, it was accessing new information to give to their PhD pursuing students who were seeking futures outside of academia. For startup owners themselves, they attended to simply learn how to advance their own companies by gaining knowledge of other startup owners. And the speakers - after going through the processes of trial and error - filled everyone in on what made their careers outside of academia a success.
After listening to multiple entrepreneurs collectively, time was allotted for lunch and networking with fellow attendees. Three breakout groups formed shortly after, specific to tracks involving corporate collaboration, becoming a CEO, and speaking about your own research. In each track, the speakers, including recent PhD graduate Heather Duffy, Founder of Proper Orange, Andreas Randow, and those of Microsoft, Steve Ramsey and Sharon Gillett shared their expertise and answered all questions thrown at them by the eager guests.
Once the closing remarks were made and the last attendees left, the momentum was strong for continued exploration in entrepreneurial approaches to postgraduate work. Brandeis looks forward to keeping the innovation growing and opportunities plentiful moving into the fall.