Get Started with the Sprout Program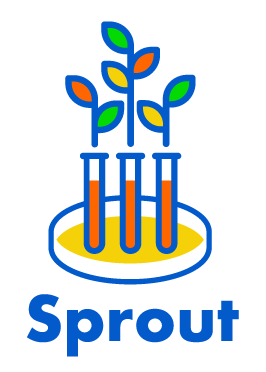 The Sprout program awards $100,000 a year across several projects with commercial potential. Funded by the Provost's Office and the Office of Technology Licensing (OTL), this program is designed to support the further development of technologies developed by faculty, students (graduate and undergraduate), postdocs, and staff in the Division of Science. The awards are intended to help bring your research to a wider audience and grow its commercial potential.
Sign up to be notified of opportunities to apply to Sprout
Applications open every spring for the Sprout program. Take your translational research to the next level with a grant funded by Brandeis Innovation/Office of Technology Licensing. Research activities that Sprout funds include:
Proof of Concept work
Preclinical Study
Prototype development
Other pre-Commercialization Research
In addition to funding, you will get support in exploring the commercialization potential of your invention, including the opportunity to engage with the industry.
How to Apply: Sign up to be notified when Sprout applications open, as well as to learn about other funding opportunities.
FAQ
Benefits of Sprout:
Funding from a pool of $100,000
Industry-leading mentorship program to help you get your idea off the ground
Opportunities to connect with industry colleagues and organizations
Potential opportunity to participate in the Brandeis NSF I-Corps™ program
Types of Projects Encouraged to Apply 
Sprout teams represent a diverse array of scientists working on solutions to the world's most challenging public health and environmental issues, as well as innovating new methods of scientific research. This award funds proof of concept studies, prototype building or to perform comparative analysis with existing technologies to identify competitive advantage among other things. Successful applications in past cycles have included, but are not limited to neuroscience, data science, drug delivery, research tools and technologies, materials science, and artificial intelligence applications.