Get Started with the Sprout Program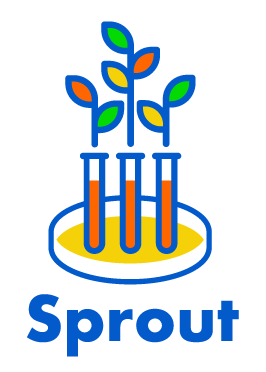 The Sprout Program, funded by the Provost's Office and the Office of Technology Licensing (OTL), is designed to encourage and support entrepreneurial activity within the Brandeis community for students (graduate and undergraduate), postdocs, faculty and staff in the Division of Science.  The awards are intended to help bring your research and entrepreneurial ambitions to life. 
Benefits of Sprout:
Industry-leading mentorship program to help you get your idea off the ground
Training in innovation, business strategy, and more
Free access to Amazon Web Services infrastructure
Access to HubSpot software
Opportunities to connect with industry colleagues and organizations
Potential opportunity to participate in the Brandeis NSF I-Corps™ program
Apply to Sprout 
Applications for Sprout are open every Spring semester.  Fill out the pre-application form to receive an invitation to this grant opportunity. 
Learn More About the Application Process and Requirements
Types of Projects Encouraged to Apply 
Sprout teams represent a diverse array of scientists working on solutions to the world's most challenging public health and environmental issues, as well as innovating new methods of scientific research. Our funded teams from the most recent grant cycles include:
Lizbeth Hedstrom and Deviprasad Gollapalli and their team, working on treatments for antibiotic-resistant chronic infections. By allowing antibiotics to attack even dormant bacteria, they aim to prevent lingering organisms that can evolve into resistant strains. 
Grace Han's lab, where two teams are working on groundbreaking products: an adhesive that releases in response to UV light, and an energy-efficient way to heat engine oil.
Isaac Krauss and his team, who are seeking an HIV vaccine using a specific vulnerability of the virus that is also present in cancers, making the vaccine potentially preventative of several life-threatening diseases.
Together, these and all of our current Sprout teams continue the Brandeis tradition of innovating to improve the world.