Events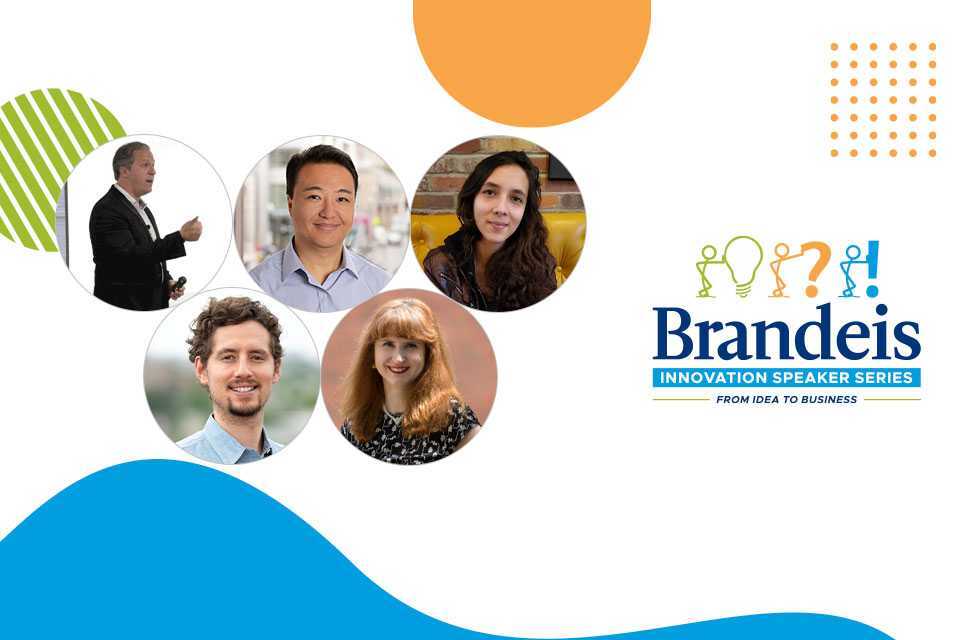 Speaker Series - From idea to business
In a technology driven world, the opportunity to transform your ideas into reality lies at the tip of your fingers. This summer, learn how to breathe life into your idea. From creating a network of brilliant mentors to constructing a landing page and branding your product, you will find everything you need to get started in a single place. The Brandeis Innovation Center brings to you its "Speaker Series - From idea to business". This series of 8 weekly workshops on Wednesdays starting June 9 will transform the way you understand entrepreneurship. Whether you are an entrepreneur, aspiring to be one or simply an excited spectator, these workshops will help you organize your path, create an adaptable mindset and understand the tools at your disposal to increase your chances of success. #StartupWednesdays
Network Like a Professional
June 9, 2021
Whether you are starting your own company, non-profit, or building a corporate career; there is one skill you need in order to achieve your goals faster – Networking. This workshop will provide you with the tools and tactics to create and grow your network from scratch. You will Learn how to network via email, how to ask your network for introductions, how to consistently grow your network, and to keep your network engaged/ up to date with what you are up to.
Networking Event
June 16, 2021
It's time to put into practice what you just learned. Network like a professional. Using Remo for virtual networking
Branding for Startups
June 23, 2021
Companies often struggle with finding the right message to engage their target audiences, making it difficult to gain traction. There is the inside-out, navel-gazing view of what the company wants to be, but with no relevance to its audience.The jargon-infused messages that go right over the heads of potential customers. The multi-point messages that barrage their audience with a multitude of messages but fail to grab their attention with the right one. Last but not least,the cure for no known disease, the incredibly different message addressing a problem that isn't as important to your audience as it is to you.
Creating a Landing Page
June 30, 2021
A step by step guide to create your own landing page. The do's and don'ts, tips and tricks and general outline of what a great landing page should look like.
Fundraising 101
July 7, 2021
What materials do you need to put together? How do you find investors? How do you close the deal?
Overview of tech/startup fundraising basics, a 5-step how-to on the tactics of raising a seed round from angels/VCs, and some key pitch tips/lessons learned.
Making Decisions Based on Limited Data
July 14, 2021
You want to launch your product or service, and you don't have any data on what your consumers want, how big the market is, or what you need to do – at all. Learn how to fix that, quickly and for free.
How I Did It: Insights from a Successful Entrepreneur
July 21, 2021
From classroom -> Startup -> Exit