Get Started with the I-Corps™ Program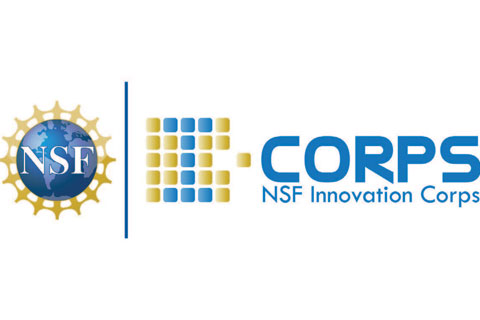 Funded by The National Science Foundation (NSF), the I-Corps program prepares scientists to extend their focus beyond the university laboratory, accelerating the economic and societal benefits of basic research. Brandeis University is one of ten I-Corps sites in New England.
We provide training, resources and funding for innovative startups and technologies developed by Brandeis students, faculty and staff.
Benefits of I-Corps
Industry-leading mentorship program to help you get your idea off the ground
Training in innovation, business strategy, and more
Free access to Amazon Web Services infrastructure
Access to HubSpot software
Networking and visibility for your startup throughout the year
In addition, teams that successfully complete their first fellowship become eligible for Future NSF Funding. Upon meeting all completion criteria, teams are 
eligible to apply to the NSF I-Corps Teams Program to receive additional support - in the form of mentoring and funding (up to $50,000) - to accelerate the translation of knowledge derived from fundamental research into emerging products and services that can attract subsequent third-party funding.
Apply to I-Corps
Applications for I-Corps open twice a year. Sign up for our mailing list to be notified of future opportunities for I-Corps and other Brandeis Innovation programs.
Sign Up for Email Notifications
Types of Projects Encouraged to Apply:
I-Corps teams are interdisciplinary collaborations between STEM (Science, Technology, Engineering, and Math) researchers and business students, focused on commercialization of technologies that show the strongest promise as new products. Our funded teams from recent grant cycles include: 
WorkingWell, an app that helps neurodiverse professionals and those with mental health challenges to manage psychological well-being at work.
Enoch Therapeutics, an artificial intelligence (AI) platform designed to help identify potential treatments for degenerative diseases.
AdaptaMaze, a modular maze system for use in brain research with rodents, allowing for faster, more reproducible experiments.
A

 

natural-language processing platform

 

that mines data on drugs to determine which can be repurposed to treat additional conditions than those for which they are currently deployed, speeding the drug-development process.
An advanced

 

hydrogel

 

that promises to make it easier to treat wounds and provide other life-saving treatment options for emergency medicine.