Get Started with the I-Corps™ Program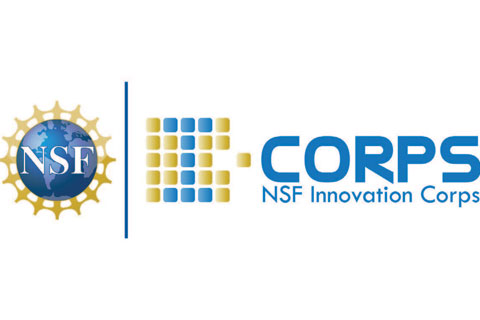 The National Science Foundation's Innovation Corps (I-Corps™) program uses experiential education to help researchers gain valuable insight into entrepreneurship, starting a business or industry requirements and challenges.
Brandeis received an NSF I-Corps site grant in 2017, making Brandeis University one of only 10 I-Corps sites in New England. The program provides funding and support in the form of fellowships to participants across disciplines. 
I-Corps enables the transformation of invention to impact. The curriculum integrates scientific inquiry and industrial discovery in an inclusive, data-driven culture driven by rigor, relevance, and evidence. Through I-Corps training, researchers can reduce the time to translate a promising idea from the laboratory to the marketplace.
NSF is developing and nurturing a national innovation network to guide scientific research toward the development of solutions to benefit society. 
I-Corps Fellows receive training, resources and funding for innovative startups and technologies developed by Brandeis faculty, students, and staff.
Sign Up to Learn About I-Corps Opportunities
Applications for the I-Corps Fellowship open at various times throughout the year. Sign up to be notified of upcoming opportunities with I-Corps and other Brandeis Innovation Virtual Accelerator programs.