Combined BS/MS Program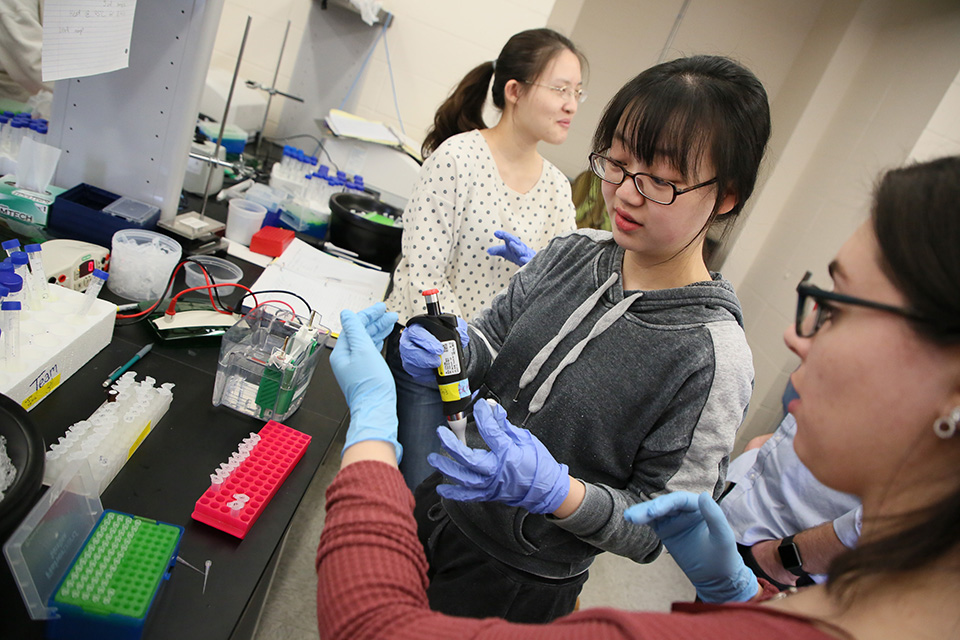 The Biochemistry BS/MS program is a research-intensive program. The program is intended for students who have independently arranged for a Brandeis professor to supervise a research project and have begun research no later than the beginning of their third undergraduate year.  Students must apply to the department for admission to the BS/MS program no later than the last day of course registration for first semester of the third year. Admission to the program is contingent on departmental approval of the research topic.
All work for the Master of Science degree, including the thesis, must be completed by the time the BS is awarded. Interested students should fill out an application (with research advisor approval) and return the completed application to the Biochemistry UAH for consideration. The BS/MS program requires completion of additional courses beyond those required for the honors B.S. To complete the requirements, it is advisable to gain exemption where possible from introductory courses in science and mathematics. This is especially important for the premedical students who must also fulfill the requirements imposed by medical schools.